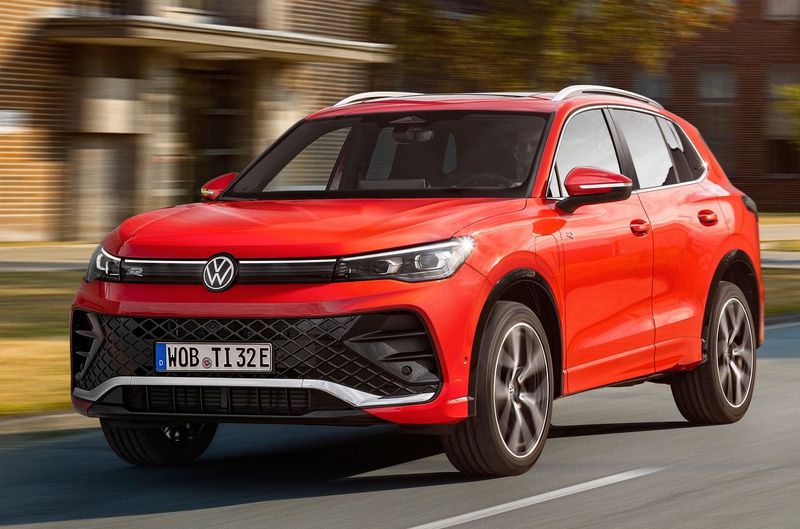 Introducing the new Volkswagen Tiguan
It's the new Volkswagen Tiguan, refreshed inside and out, and boasting a 197 kW eHybrid PHEV drivetrain.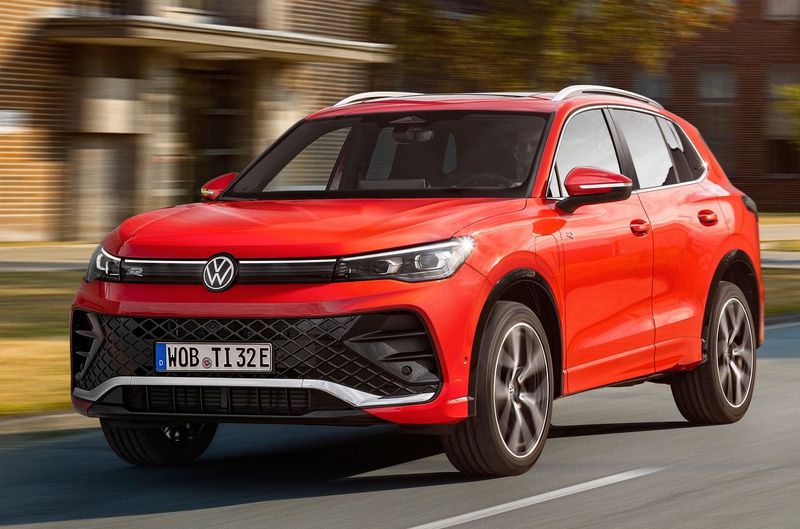 The new Volkswagen Tiguan promises to be one of VW's best sellers worldwide, so it's a crucial car to get right. Accordingly, Wolfsburg says the new Volkswagen Tiguan is running on an improved platform, its interior is all-new and there's even an eHybrid PHEV model.
NEW VOLKSWAGEN TIGUAN
Styling wise, you'll note the enlarged lower grille and IQ matrix LED light arrangement to bring it in-line with the rest of the VW family. Around the back there's a svelte line that almost gives the new Volkswagen Tiguan a coupe-like silhouette.
ALSO READ: 5 quick and easy WAYS to pay traffic fines online
However, beneath the finely pressed metal, the new Volkswagen Tiguan makes use of the MQBevo platform. The VW Group has nicknamed it 'MQB perfect' in-house, even though it's similar to the modular architecture as before, bar some technical upgrades.
INFOTAINMENT UPGRADE
Inside you will note a larger touchscreen – 12.9-inch and 15-inch on higher-spec models – with a cleaner design and steering column-mounted gear shifter. In typical VW fashion, the new interior design is neat and tidy, with fresh upgrades being a voice assistant named IDA, and twin wireless chargers on top-end models. The new Volkswagen Tiguan benefits from a new 'driving experience switch,' too.
WHAT'S UNDER THE BONNET?
Wolfsburg has announced a full range of drivetrains for the new Volkswagen Tiguan, although the South African options haven't been confirmed yet. We know it will get mild-hybrid eTSI petrol, diesel, 4Motion and a 197 kW plug-in hybrid derivative. These will range from 90 to 148 kW, all using DSG automatic gearboxes.
ALSO READ: What's the NEW adjusted COST to renew your vehicle license?
Headlining the new drivetrains is the eHybrid PHEV, which is capable of around 80 km on e-range along before it needs recharging via a wall socket. While not confirmed as yet, there's no reason there won't be a powerful Tiguan R model, featuring the Golf R's top-spec 2.0-litre turbo petrol and 4Motion all-wheel drive.
HAS IT CHANGED SIZE-WISE?
The Volkswagen Tiguan has always majored in family practicality and the new one is no different. As a result, it's taller and longer by 30 mm. The wheelbase hasn't changed, but there's 10 mm more headroom and a 37-litre increase in boot space with the rear seats up (to 652 litres). It's understood that there will not be a seven-seat Tiguan AllSpace derivate in the pipeline this time around.
ALSO READ: Cape Town clampdown yields massive results, says city
Pricing and detailed specification will be realease closer to the South African launch date which is expected to take place early in 2024.
What do you think of the new Volkswagen Tiguan? Be sure to share your thoughts with our audience in the comments section below. Send an email to info@thesouthafrican.com.
Or you can WhatsApp us on 060 011 0211. And don't forget to follow us @TheSAnews on Twitter and The South African on Facebook for the latest updates.