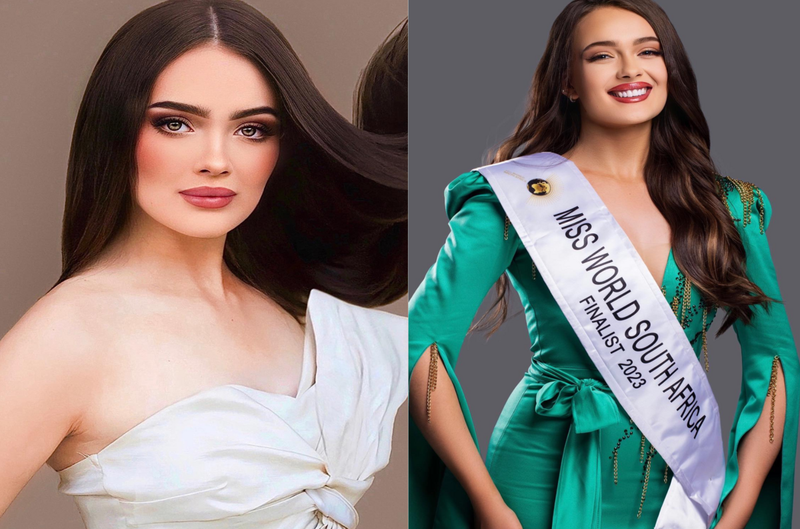 Zoalize Jansen van Rensburg: pageant star preps for Miss World
Zoalize Jansen van Rensburg is the 17-year-old dynamo redefining beauty at Miss World South Africa with her youthful determination.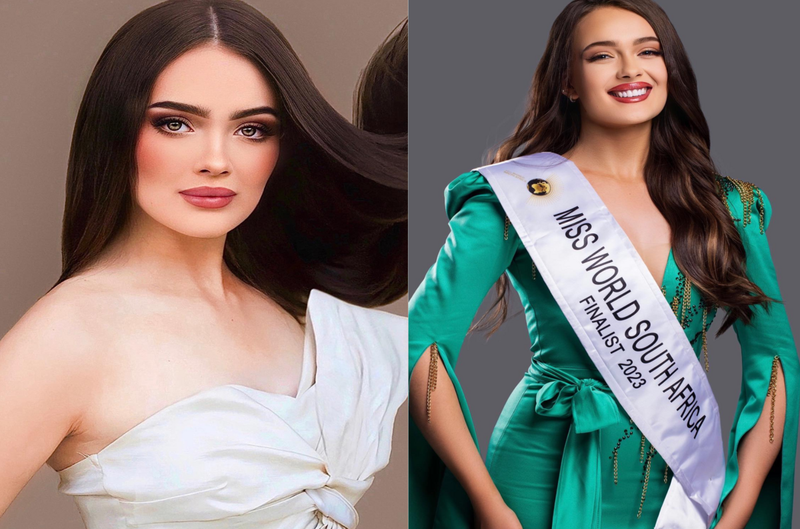 In the dazzling world of beauty pageants, where grace, poise, and charisma are the name of the game, there's a fresh and youthful contender who's stealing the spotlight in the upcoming Miss World South Africa competition.
Meet Zoalize Jansen van Rensburg, the young dynamo who's breaking the mould and captivating hearts with her infectious energy and undeniable charm.
ALSO READ: Mpho remembers Mandoza on the 7th anniversary of his passing
ZOALIZE JANSEN VAN RENSBURG AND MISS WORLD SOUTH AFRICA
From the moment you hear the name Zoalize Jansen van Rensburg, you can't help but be intrigued. It's a name that's quickly becoming synonymous with youthful exuberance and a fierce determination to make a mark in the world of pageantry.
At just 17, Zoalize is the youngest among the finalists of the Miss World South Africa 2023 pageant. Her age sets her apart, making her a refreshing and inspiring addition to the competition. She's not just a pretty face; she's a young woman with dreams, drive, and a deep commitment to her community.
ALSO READ: Prince Harry and Meghan's romantic reunion at the Invictus Games
EMPOWERING YOUTH
The Miss World South Africa pageant is not just about beauty. It's a platform that empowers young women to become advocates for change and ambassadors for charitable causes. It's an opportunity to make a real difference in the world, and Zoalize Jansen van Rensburg understands this significance.
Zoalize's journey to the Miss World South Africa stage has been nothing short of inspiring. She's not just aiming for the crown. She's also aiming to break stereotypes and prove that age is just a number.
Zoalize is determined to use her platform to inspire other young women to pursue their dreams fearlessly.
ALSO READ: Diolan Govender: From shy beginnings to Netflix's 'Miseducation'
SELF-BELIEF
In a world where youth often grapple with self-doubt and societal pressures, Zoalize is a shining example of resilience and self-belief. She's passionate about making a positive impact on society and believes that winning the title would allow her to amplify her voice. It will also help her advocate for causes close to her heart.
Her mission is clear: to inspire and encourage the youth to embrace their capabilities, dare to dream boldly, and advocate passionately for the causes close to their hearts. She understands that the youth are the leaders of tomorrow, and investing in their potential today is vital.
ALSO READ: 'I believe in marriage': Minnie Dlamini is still hopeful about love
HUMANITARIAN WORK
Zoalize's commitment to accessible education through her NPO, Never Too Young to Advocate, underscores her dedication to making a meaningful impact. She recognizes that education is a fundamental human right and believes that knowledge is the key to greatness.
Her involvement with various non-profit organizations demonstrates her hands-on approach to social change and the importance of collective effort in creating a brighter future.
Zoalize's journey is not just about winning a crown; it's about championing causes that empower individuals and communities, proving that beauty pageants can be a powerful vehicle for positive change.
ALSO READ: Khosi Twala wins big at People's 40 under 40 SA Awards
MISS WORLD SOUTH AFRICA
As we eagerly await the grand event on December 9, let's throw our support behind Zoalize Jansen van Rensburg and watch as she writes her own pageant fairy tale. This young star is on the rise, and the world is about to witness her brilliance.