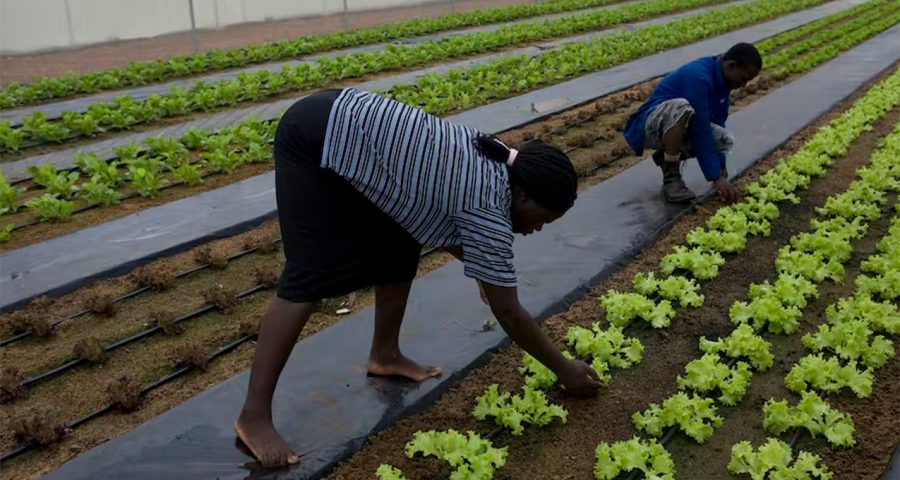 Abalimi Cooperative empowers youth, fights poverty in KZN
When the Department of Agriculture, Land Reform and Rural Development (DALRRD) conducted a workshop in the Mpofana Local Municipality, in KwaZulu-Natal in 2019 to encourage young people to start household gardens in their communities, a group of five friends decided to start a cooperative called Abalimi after the training. ALSO READ: Kenya must turn to irrigation-based […]
When the Department of Agriculture, Land Reform and Rural Development (DALRRD) conducted a workshop in the Mpofana Local Municipality, in KwaZulu-Natal in 2019 to encourage young people to start household gardens in their communities, a group of five friends decided to start a cooperative called Abalimi after the training.
ALSO READ: Kenya must turn to irrigation-based farming: Agricultural production
Abalimi Multipurpose Primary Cooperative is currently farming four of 12 hectares of land zoned for agriculture, which they are leasing from local community members.
"We had to start something because we were tired of staying at home. We had to contribute some funds for us to start, with the assistance from the KwaZulu-Natal Department of Agriculture and Rural Development," said the cooperative chairperson, Lizwilenkosi Ndlovu.
The group from Tendela Village within the Mpofana Local Municipality, decided to take on the challenge and with the department's assistance and the little savings they had, the group managed to form a cooperative focusing on agricultural produce.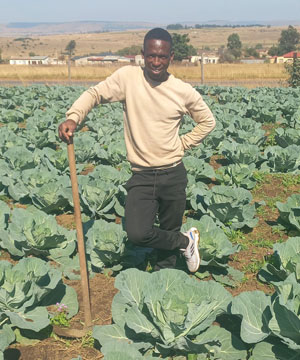 The cooperative produces broccoli, cabbage, cauliflower and beans.
NDA
The National Development Agency (NDA) also funded the Abalimi Multipurpose Primary Cooperative with R261 000 grant funding in 2022.
ALSO READ: Farm Girl: Inside Asavela Mngqithi's farming success [Pictures]
The group was able to expand its operations and used the money to buy agricultural equipment and supplies, including fencing, seedlings, protective clothing, fertilisers, herbicides, pesticides, sprinklers and draglines.
Ndlovu said before the NDA's intervention, the cooperative was farming only on one hectare due to a lack of equipment.
 "The increase in hectares has ensured that we also increase our products and the profit that the cooperative makes," Ndlovu said.
He explained that initially, the cooperative had been harvesting just enough for their family members and the local community.
ALSO READ: Ayanda Zulu's farming business overcomes floods
"We had to come up with an initiative to bring ourselves out of poverty. We can change the narrative and create opportunities for employment for youth," Ndlovu said.
Abalimi Multipurpose Primary Cooperative has created seven casual employment opportunities.
The cooperative sells its produce to retail shops and vendors, as far as Escort and Pietermaritzburg.
NDA KwaZulu-Natal provincial manager, Yolisa Ndima, said the agency approved funding for the cooperative as part of its commitment to working with the youth.
"The NDA firmly believes that through interventions that focus on youth and accelerating other development programmes at a local level, the impact of poverty eradication interventions will be realised," Ndima said.
ALSO READ: Why the ethics of octopus farming is so troubling
For more information about the NDA visit www.NDA.org.za 
The KwaZulu-Natal Department of Agriculture and Rural Development can be reached on www.kzndard.gov.za