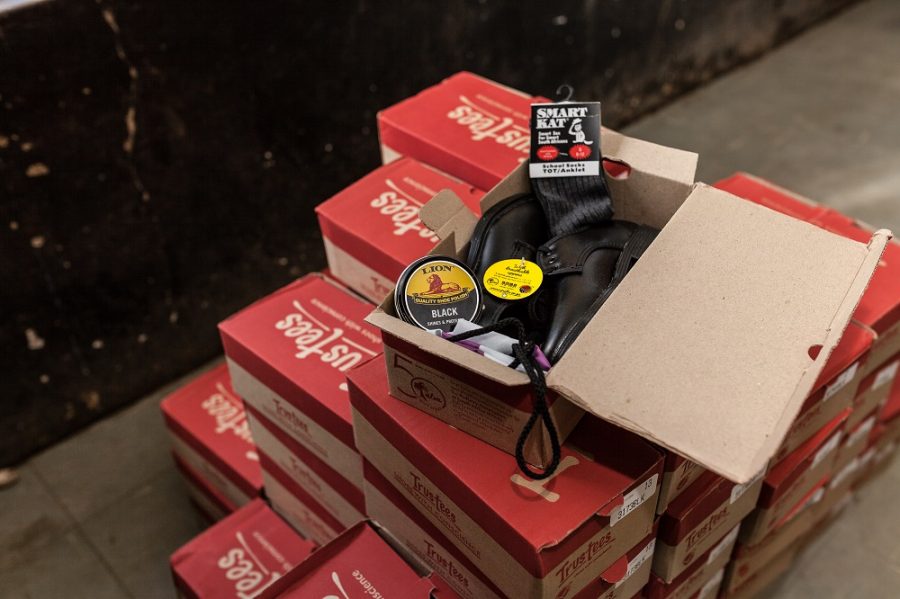 Big Ups: JMPD officer gifts little girl with new school shoes
The JMPD officer warmed the hearts of many after buying a brand new pair of shoes for a school girl with torn shoes. A Johannesburg Metropolitan Police Officer (JMPD) officer has won the hearts of many Joburgers following his act of kindness which saw a little school girl now able to smile and walk to school […]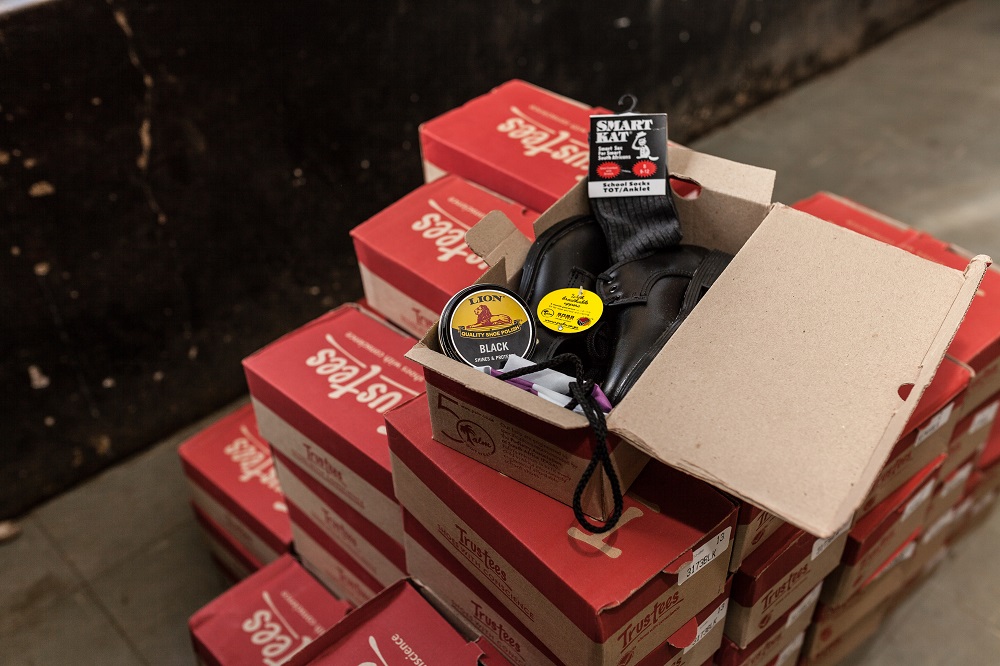 The JMPD officer warmed the hearts of many after buying a brand new pair of shoes for a school girl with torn shoes.
A Johannesburg Metropolitan Police Officer (JMPD) officer has won the hearts of many Joburgers following his act of kindness which saw a little school girl now able to smile and walk to school in brand new shoes.
WHO IS THE KIND AND SWEET JMPD OFFICER?
According to JMPD, officer Mkosi was assisting the young girl cross a busy intersection when he noticed the ripped shoes.
"Big ups to Officer Mkosi. The officer was assisting scholars to cross the road. He noticed a little girl wearing torn school shoes. He asked for her shoe size, the following morning he gifted the girl with brand new school shoes," JMPD further gave context.
"His act of kindness is immensely appreciated!!!"

JMPD
ALSO READ: City of Joburg Mayor visits knocked down JMPD officer in hospital
MORE KINDNESS FROM THE METRO POLICE OFFICERS
This week just felt like a season of giving by JMPD. This after they alongside DORLJOTA Taxi Association reached out to a number of schools on Monday, 22 May.
The act of kindness and generosity descended on Siyabusa Secondary School in Slovoville, Mayibuye Primary School in Thulani Doornkop and Siyabonga Secondary School in Braamfischerville, whose young girls were gifted with sanitary towels.
The event was organised by JMPD Region C Operations Officer, Phumzile Mkhwanazi and Officer Neo Maoba together with the DORLJOTA Taxi Association Women's League led by Chairperson Khomotso Tiro.
The schools were identified by both the JMPD and the Women's League, and took it upon themselves to assist the young girls.
MOTIVATION AND WORDS OF ENCOURAGEMENT
JMPD Officer Neo Maoba and Sergeant Maureen Modikwane from the JMPD Communications Unit motivated the girls by advising them to focus on their studies and always be disciplined.
Pastor Tiny Macevele from the Women's League informed the girls to always keep God first and that God works through other people to touch and enrich the lives of others especially those who cannot do for themselves.
READ MORE: JMPD shuts down illegal gambling spot in Randburg
The Women's League Chairperson Khomotso Tiro requested the girls to thank their parents for using their public transport services and she further alluded that this is a perfect opportunity for them as an association to give back to the community.
ALSO READ: Faceless philanthropist BI Phakathi warns against bogus accounts