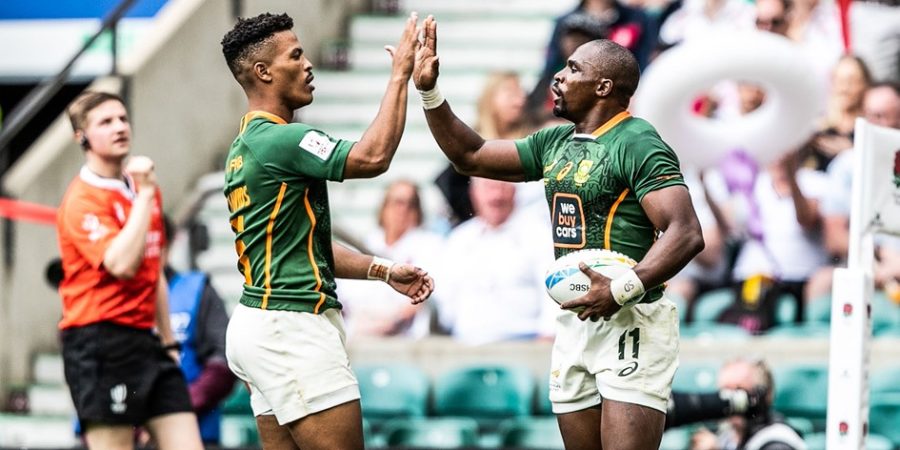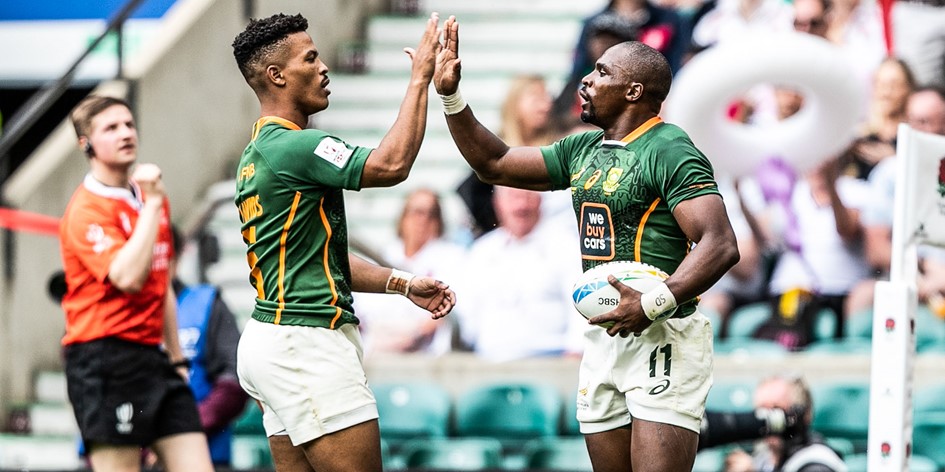 Blitzboks drawn Group of Death at London Sevens at Twickenham
The Blitzboks have been grouped with 2022/23 HSBC World Rugby Sevens Series winners New Zealand, as well as hosts Great Britain and USA in a tough Pool A at this weekend's London Sevens at Twickenham. ALSO READ | URC looks to ease travel burden for South African teams With the tournament only featuring three pools – the fourth group featuring Uruguay, Kenya, Canada and Tonga will battle it out for core […]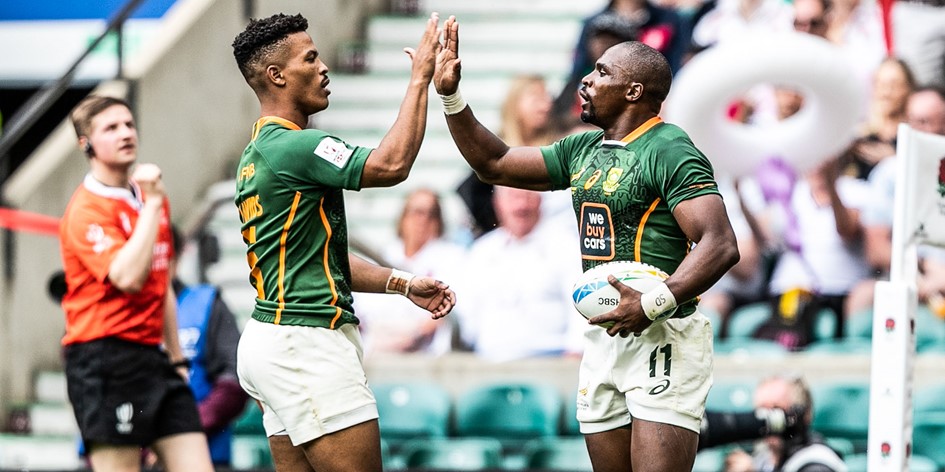 The Blitzboks have been grouped with 2022/23 HSBC World Rugby Sevens Series winners New Zealand, as well as hosts Great Britain and USA in a tough Pool A at this weekend's London Sevens at Twickenham.
ALSO READ | URC looks to ease travel burden for South African teams
With the tournament only featuring three pools – the fourth group featuring Uruguay, Kenya, Canada and Tonga will battle it out for core status next season – the route to the quarter-finals will be slightly easier this weekend.
The pool winners and runners up, as well as the next two best third-placed teams from the three groups, will qualify for the quarter-finals on Sunday, 21 May.
ALSO READ | Eddie Jones to throw Springbok outcast a lifeline?
First up for the Blitzboks will be Great Britain, currently placed 10th in the overall World Series standings, at 12:07 (SA time) on Saturday.
At 15:15, the Blitzboks will be hoping to repeat their great victory from last weekend when they line up against the USA once again.
Their final pool game is at 19:33 against New Zealand, who will be looking for their sixth victory in the last seven tournaments.
ALSO READ | Maties coach Matt Proudfoot in line for Lions role – report
BLITZBOK FIXTURES – SATURDAY, 20 MAY (SA TIMES)
South Africa v Great Britain – 12:07
South Africa v USA – 15:15
South Africa v New Zealand – 19:33
LONDON SEVENS POOLS
A: New Zealand, South Africa, Great Britain, USA
B: Argentina, Ireland, Fiji, Japan
C: France, Australia, Spain, Samoa
WORLD SERIES STANDINGS
1. New Zealand – 186 points
2. Argentina – 159
3. France – 139
4. Fiji – 138
5. Australia – 125
6. Samoa – 116
7. South Africa – 116
8. Ireland – 104
9. USA – 95
10. Great Britain – 94