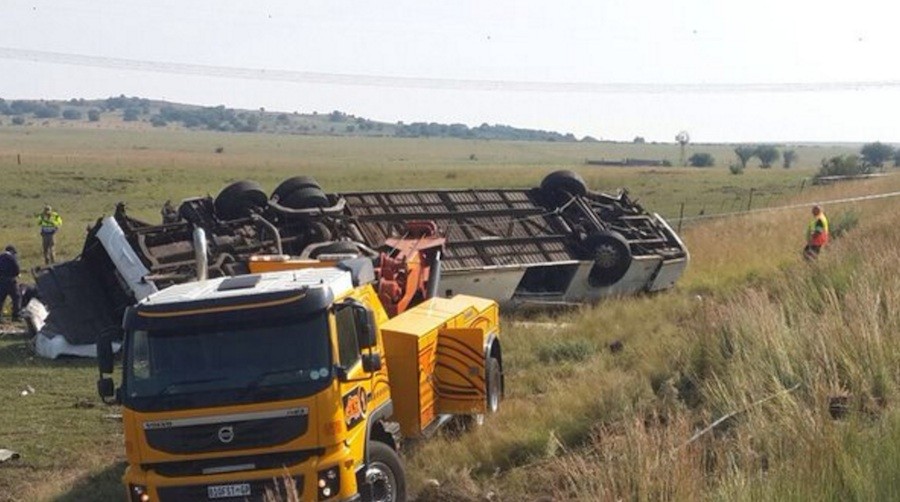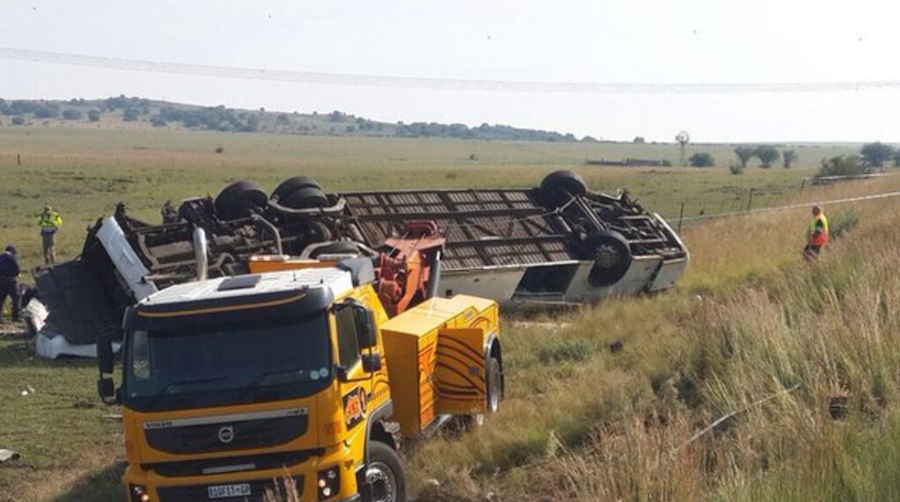 Bus Crash Claims Lives of 11 from ANC Rally in PE
At least 11 people died in a bus crash in the Free State as it was making its way from Port Elizabeth to Johannesburg, according to a statement on Sunday by Arrive Alive. The passengers were apparently volunteers returning from the African National Congress manifesto launch in Port Elizabeth on Saturday. "ER24 paramedics, along with various other […]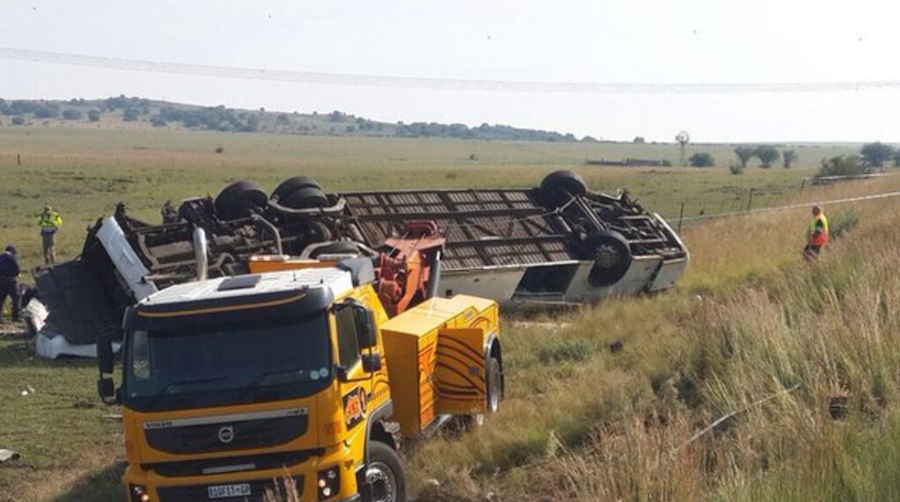 At least 11 people died in a bus crash in the Free State as it was making its way from Port Elizabeth to Johannesburg, according to a statement on Sunday by Arrive Alive. The passengers were apparently volunteers returning from the African National Congress manifesto launch in Port Elizabeth on Saturday.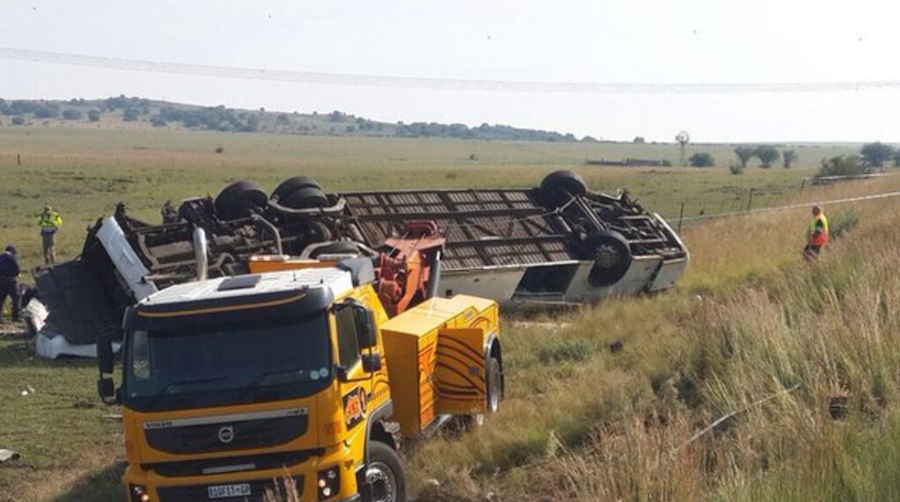 "ER24 paramedics, along with various other services, arrived on the scene to find a large bus lying on its roof on the side of the road. Occupants from the bus were strewn across the scene," said Arrive Alive, adding that some were trapped under the bus.
The vehicle crashed between Ventersburg and Winburg, it said, where 59 people were injured, 21 of them in a critical condition. The passengers were apparently from the Grace Flathela Zone, which is in Ekurhuleni.
Gauteng ANC released a statement on Twitter saying, "We pray for the injured @EkurhuleniANC, & offer our condolences to families & fellow comrades of the deceased." It said the passengers were Ekurhuleni ANC volunteers.