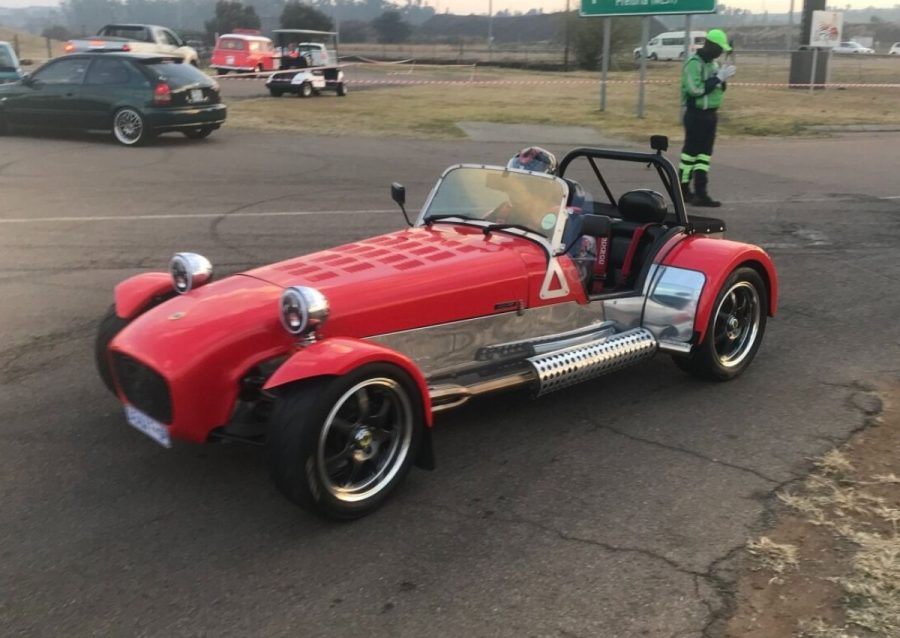 Cars in the Park heads to Zwartkops Raceway on 6 August
If you are out and about at dawn in the Pretoria area on Sunday, August 6, 2023, don't be surprised to be sharing the road with hundreds, or perhaps even thousands of classic cars as they head for the Zwartkops Raceway, south-west of the Capital City, as they head to Cars in the Park. CARS […]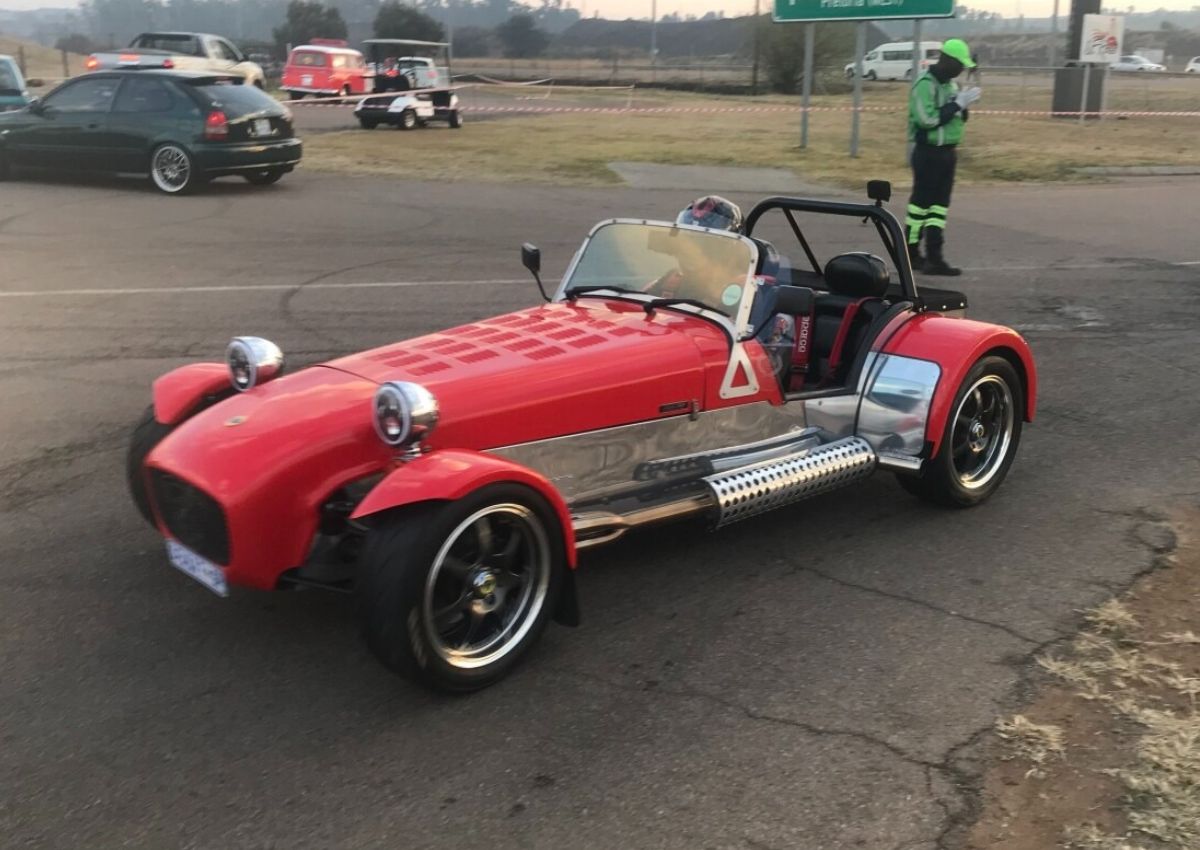 If you are out and about at dawn in the Pretoria area on Sunday, August 6, 2023, don't be surprised to be sharing the road with hundreds, or perhaps even thousands of classic cars as they head for the Zwartkops Raceway, south-west of the Capital City, as they head to Cars in the Park.
CARS IN THE PARK
It's the 41st rendition of the annual Cars in the Park, and some 2 500 classic cars are expected at the race track venue, with classics admitted to the grounds from 6 am onwards. Spectators are admitted from 8:30 am and this year the organisers from the Pretoria Old Motor Club, are expecting upwards of 10 000 visitors.
"I am always amazed at how this event just keeps gathering momentum every year."

"This year we have had 120 clubs book space around the track for their members' cars. But of course, you don't have to be a member of a club to show off your classic. If you show up in a genuine classic built before 1997, you will be admitted free of charge, although passengers will have to pay the full admission fee."

Chief Organiser, Frik Kraamwinkel
ALSO READ: Fritz Burkard announced as 'The Collector' at Concours of Elegance
Kraamwinkel added that there has been huge interest from the commercial side of the show, with over 150 stall holders confirmed for the event, selling all sorts of car-related wares, clothing, and plenty of food and drinks.
"We will have live music and children activities, so it's really a day out for the whole family."
But it's the passion for cars, and old cars in particular, that will ignite the grounds on Zwartkops on the first Sunday in August. There will be special displays of cars ranging from the earliest vintage models from the beginning of the last century to much more modern classics.
ALSO READ: Nichols Cars N1A: A road-going supercar inspired by an icon
A massive turn-out of American classics is also on the cards, and one of the POMC stalwart members, Pierre Diederichs, is bringing another huge collection of his cars which includes one of the only 1949 Buick Dynaflow models in the country. Diederichs' collection numbers many classic Buicks and Cadillacs as well as Dodges, Plymouths and Chevrolets from the 1940s and 1950s, and last year he brought 25 of his cars to the country's premier classic car event!
A feature of this year's event will be the 100-year celebrations of arch-British sports car marques, Triumph and MG, and a special display is also on offer from Jaguar, featuring both old and modern cars. A highlight will be the debut outing of a Jaguar C-Type Le Mans racer that was the first car to win the 24-Hour race in France fitted with disc brakes. The car on show is an exacting replica of the car driven to victory by Duncan Hamilton and Tony Rolt, and carries the iconic Number 18 on its tail.
ALSO READ: FOMO: AMG Performance Tour takes over Kyalami GP Circuit
Colin Lazarus will be showing his unique collection of Ford GTs including models from 1966 through to 2020, and he will also be showcasing some special Jaguar classics.
A particularly strong turn-out will be expected once again from the Lotus Club, which traditionally features a number of first-generation Elan models. The brain-child of the late Colin Chapman, these 1960s cars were noted for their unbelievably sympathetic handling, and the strong performance from their Ford-based twin-cam engines. The Lotus contingent will also number dozens of the popular Seven replica models which enjoy their own race series in South African classic car events.
A feature of Cars in the Park is the diversity of special-interest cars that turns up. These include banger racers from the oval circuits, with cars carrying more dents than the most abused of taxis, as well as massive Unimog four-wheel-drive monsters that feature wheels as tall as the average modern hatchback.
ALSO READ: Iconic Jaguar F-TYPE V8 sound preserved in British Library
There will probably be at least a couple of hundred VW Beetles and Kombis on display, in all sorts of configurations. A stand-out Beetle last year, and likely to be there on August 6, is an amazing machine using a Porsche Boxster chassis, suspension and engine. Yet it looks, at first glance, just like a Beetle!
If Italian cars are your thing, be prepared to bask in the splendour of Ferraris, Alfa Romeos and special Fiat models. There is always a massive Lancia contingent at the show too. German classics will be strongly represented by Mercedes-Benz, Porsche and BMW, as well as lesser-known names such as Borgward and DKW.
Borgwards were known as more-affordable alternates to a Mercedes in the late 1950s when they were hugely popular here. Although the company went out of business in 1961, South Africa still boasts one of the biggest contingents of Borgwards anywhere in the world. These cars were famous for an officially timed publicity run from Cape Town to Johannesburg and back achieved in less than 24 hours, back in the late 1950s. That's an average of less than 12 hours for the one-way trip!
ALSO READ: Super 3 Malle Rally Special: A celebration of adventure
DKW cars from the 1950s and 1960s are equally popular amongst Pretoria enthusiasts. Their two-stroke engines seem to go on forever, with almost zero maintenance. DKW is another popular nameplate that was killed off over 60 years ago, although its spirit lives on in the modern Audis.
The Cars in the Park always brings out dozens and dozens of fine original Mini examples, including the desirable Cooper and Cooper S models. These little live-wires made their name on the streets and race tracks in the 1960s and 1970s. The most collectable are probably the 1275 S models with twin fuel tanks, normally painted a distinctive shade of British Racing Green with a white roof and gold steel wheels with small perforations for brake cooling.
Ford fans will be out in their multitudes, and here enthusiasts will be able to spot models from the early 1900s in the form of the iconic Model T and Model A, to more-modern classics such as the Cortina GT and the inimitable Ford Capri Perana V8.
ALSO READ: Annual Cape 1000 2024 entries are open, but limited
Ford's arch rival, General Motors, produced the much-revered Chevrolet Firenza Can Am V8 in 1973, so this model celebrates its 50th anniversary this year. Traditionally these cars are painted white with a black bonnet, and sport a distinctive aluminium wing on the boot lid. Only 100 examples were ever produced, and you will be sure to see at least a few survivors on August 6.
The Micro Car Club is pretty much at the other end of the automotive spectrum, as far as speed and power is concerned, but for cuteness, nothing beats an Isetta with access for the driver and passenger through the front of the vehicle, or a bug-eyed Messerschmitt, based on a World War Two fighter aircraft!
Talking of being bug-eyed, look out for the Frog Eye version of the Austin Healey, known as the Sprite, of which there are bound to be many at Zwartkops. The larger Austin Healey models will also be out in abundance, as South Africa boasts one of the best collections of restored Healeys to be found anywhere in the world.
ALSO READ: Hispano Suiza Carmen Boulogne debuts at Goodwood FOS
HOW CAN YOU JOIN IN THE FUN
Special new visitor parking areas have been established for this year's event, notably a large one off the R55 just before the Zwartkops main gates. A special exit has also been established leading out of the track venue past the old drive-in area.
The sheer volume of classics and other special-interest vehicles at Cars in the Park means that it is best to get to Zwartkops close to the general opening time of 8.30 am, if you want to see the whole show.
Owners of classics displaying their cars are advised to get there earlier with the gates for classics open from 6 am. Drivers of classic cars built before 1985 will be admitted free of charge. The show runs until 4 pm on Sunday, August 6.
Spectator entry fees are R130 per person (R110 if booked through iTicket). Children under 12 are admitted free.
For more information, visit the Pretoria Old Motor Club's website on http://www.pomccitp.co.za. Or visit the club's Cars in the Park page on Facebook.