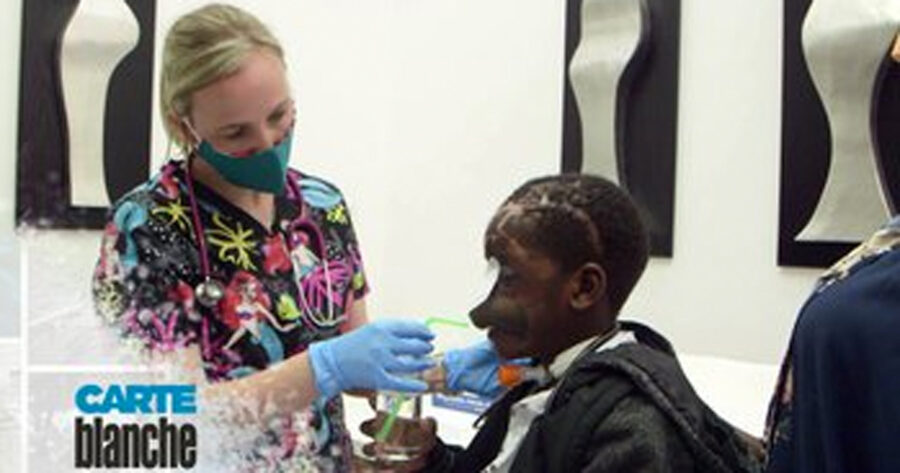 Carte Blanche: Boy Mauled by Hyena Recovering Thanks to Kindness of Strangers in SA
Rodwell Nkomazana's face was mauled by a hyena near his home, while he was sleeping at a church gathering in Harare, Zimbabwe, in May. The future looked grim, but thanks to the kindness of strangers – from donors and supporters to medical experts in South Africa who've worked pro bono – the little boy, who […]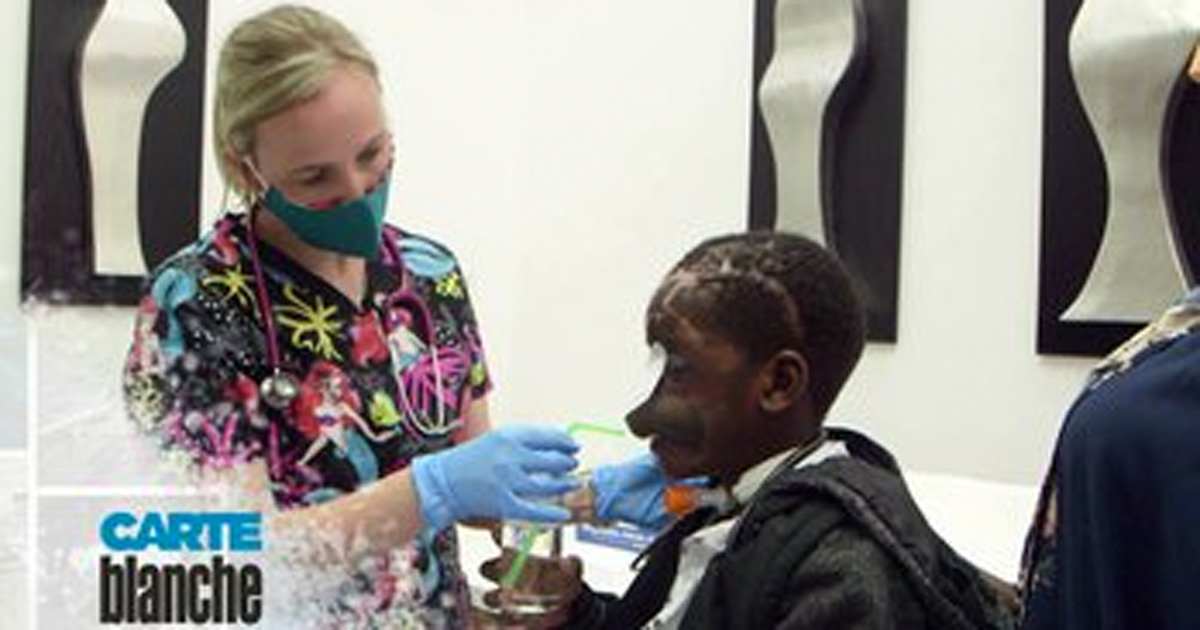 Rodwell Nkomazana's face was mauled by a hyena near his home, while he was sleeping at a church gathering in Harare, Zimbabwe, in May. The future looked grim, but thanks to the kindness of strangers – from donors and supporters to medical experts in South Africa who've worked pro bono – the little boy, who turned nine whilst in hospital, is on the road to recovery. This week Carte Blanche follows his uplifting story.
You can watch the show on Sunday 5 September in South Africa on DStv Now or stream it overseas in most countries on Showmax International from Tues 7 September.
"Rodwell's long-term chances of survival were severely limited unless he received specialist medical care," says Carte Blanche. "But through the kindness and sacrifice of strangers, who helped Rodwell get the best treatment possible in South Africa, the young boy is beating the odds."
"A group of medical professionals and generous donors stepped up to get him to Johannesburg and, while his road to full recovery will be long and he may never be able to do everything that other young boys can do, the grace and spirit with which he has fought through pain and uncertainty to relearn skills such as eating, speaking and walking have inspired his caregivers."
It's thanks to the pro bono work of compassionate health workers like well known plastic surgeon, Dr Ridwan Mia, that Rodwell is on the road to recovery. In the attack he lost one of his eyes, his entire nose, upper lip and the left part of his lower lip. Just two days ago, he had the final fitting for a prosthetic eye. If he could, he would smile, but he's still learning to be able to move his lips like he used to. However, his nurses and carers say "he is committed and eager".
A team of angels around him are helping him recover physically and emotionally from an ordeal that left him "severely traumatised and really fighting through the most unrelenting pain" (according to a page set up for him on Facebook, Let's help Rodwell).
It's a story of strangers banding together to save a nine-year-old boy whose face was mauled by a #hyena. @clairemawisa meets the dedicated professionals who went beyond the call of duty this Sunday at 7pm on #CartBlanche on #MNet101. pic.twitter.com/yxvXF7FFCm

— Carte Blanche (@carteblanchetv) August 31, 2021
Watch the show overseas on Showmax International | Watch in SA on DStv Now
Also on Carte Blanche this Sunday 5 September
INVESTIGATE
With great housing backlogs in South Africa's big cities, Carte Blanche has kept track of land invasions and illegal building occupations from Gauteng to the Western Cape. Now, the Msunduzi Municipality – vowing to fight lawlessness and preventing a banana republic from taking root – is fighting to keep land grabbers off municipal land in Napierville, Pietermaritzburg. Despite a court interdict and regular demolition operations, wealthy land grabbers in collusion with connected officials intent on erecting mansions complete with swimming pools and fountains seem to be getting away with executing these next-level land grabs. Carte Blanche investigates how organised groups have teamed up to sell off state land, costing the government millions in lost revenue from stolen rates and service charges. (Producer: Nicky Troll | Presenter: Macfarlane Moleli)
Watch the show overseas | Watch in SA on DStv Now
For Rob Matthews from Fourways, a life sentence for Donovan Moodley who had kidnapped and conspired to murder his daughter Leigh in 2004 brought a measure of comfort that justice had been served. In addition, parole rules had been strengthened, setting at 25 years the minimum period after which lifers should be considered for parole. But now, Matthews has discovered that irrespective of serving a life sentence, Donovan Moodley may be eligible to appear before a parole board sooner than expected and far sooner than the Matthews family is prepared for. This is because of how cut-off dates for the application of the new parole regime have been determined by the courts. Carte Blanche investigates what's at stake for families who are still living with the fallout of vicious crimes. (Producer: Busisiwe Gumede-Chizhanje | Presenter: Bongani Bingwa)
Watch the show overseas | Watch in SA on DStv Now
Derek Watts: "The sudden Taliban takeover of Afghanistan, and the chaos and death around Kabul Airport, have dominated international news. But hearing from a South African security specialist who couldn't see a way out, and didn't want to tell his family he may never see them again, was chilling."
Hours after the last American soldiers evacuated from Kabul airport this week, ending two decades of an unwinnable war, United States President Joe Biden insisted the withdrawal of his troops from Afghanistan was the best available option to bring an end to his country's longest military campaign. Having seized control of the country two weeks ago for a second time, the Taliban celebrated the victory, calling Afghanistan a "free and sovereign" nation at last. But as planeloads of Afghans and foreign contractors, who worked for and alongside the US-led NATO forces, have fled amid signs of rising conflict between the Taliban and rival ISIS groups, Carte Blanche follows the journey of a South African security officer's harrowing escape. (Producer: Anina Peens | Presenter: Derek Watts)
Watch the show overseas | Watch in SA on DStv Now
If you're in SA – you can watch Carte Blanche on DStv Now.
If you're overseas – you can watch #CarteBlanche from Tuesdays, and thousands of other popular local South African shows & movies by subscribing to Showmax International now. You can try it FREE for 14 days. 
Carte Blanche is on M-Net & M-Net HD [101], 5 September 2021 at 19:00 & again on M-Net Plus 1 [901] at 20:00
***
Please note: Carte Blanche is only available to international Showmax subscribers in Andorra, Australia, Austria, Belgium, Denmark, Finland, France, Germany, Greece, Iceland, Indonesia, Ireland, Italy, Liechtenstein, Luxembourg, Malta, Monaco, Netherlands, New Zealand, Norway, Portugal, San Marino, Spain, Sweden, Switzerland, United Kingdom. Not all titles are available in all territories. Showmax brings you the best South African series and movies, from the classics to the latest releases, from complete box sets to kids' favourites.