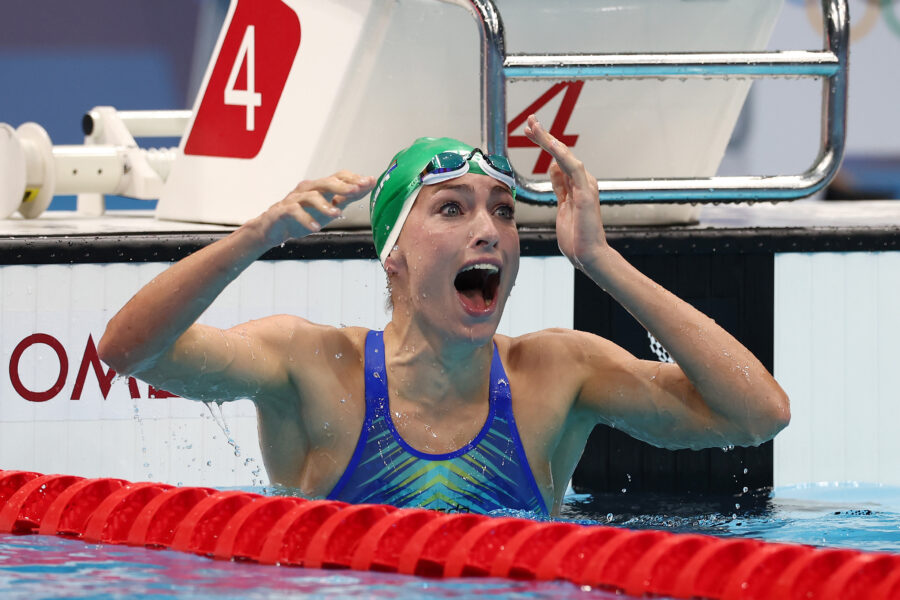 Carte Blanche Celebrates Tatjana Schoenmaker on Sunday
It's hard to believe that Tatjana Schoenmaker nearly gave up after failing to qualify for the Rio Olympics in 2016. But fortunately, she followed her own advice: to refocus and keep going! Celebrating Tatjana Schoenmaker   Tatjana's gold medal in the Tokyo Olympics' 200 metre breaststroke was the first individual swimming record to be broken […]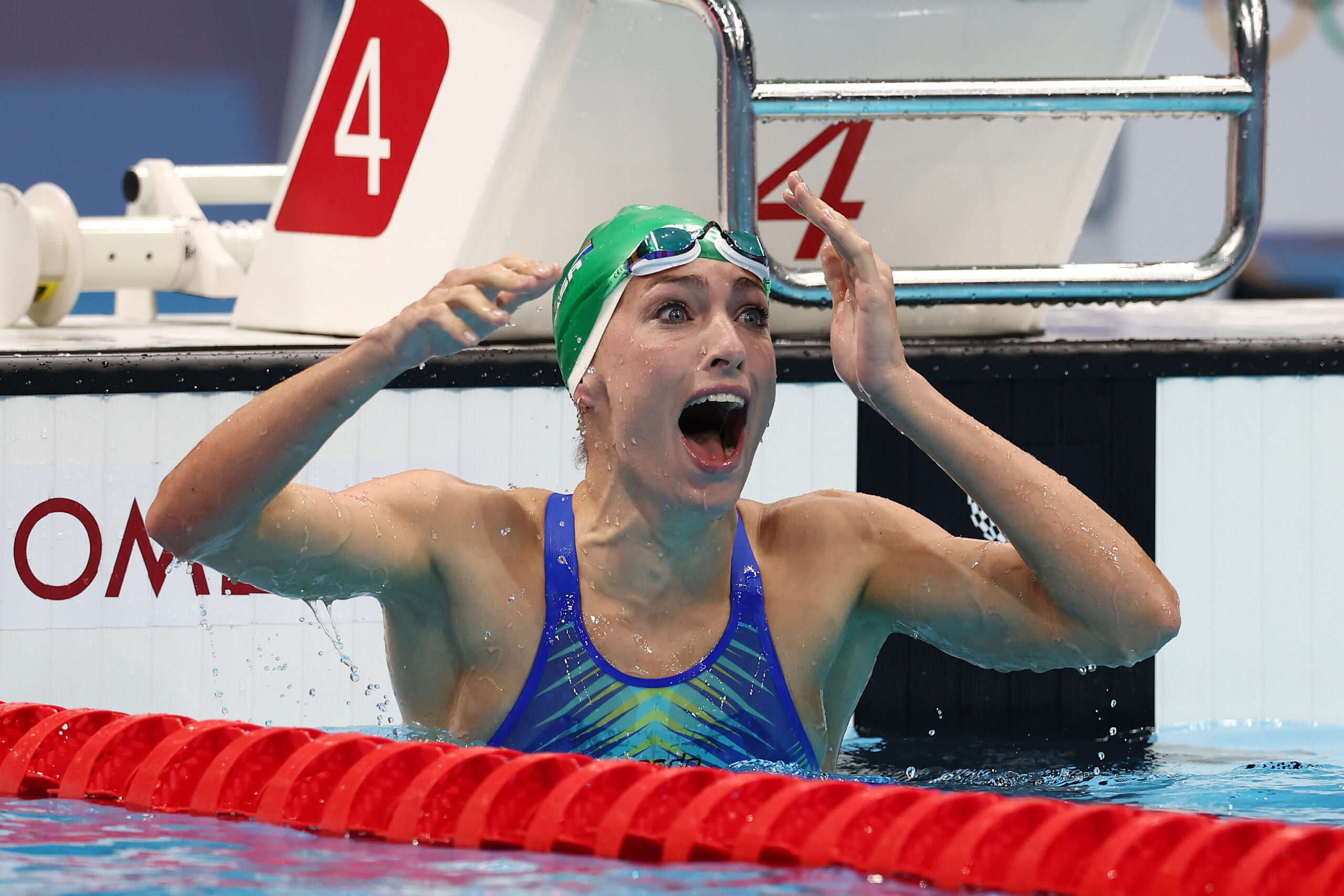 It's hard to believe that Tatjana Schoenmaker nearly gave up after failing to qualify for the Rio Olympics in 2016. But fortunately, she followed her own advice: to refocus and keep going!
Tatjana's gold medal in the Tokyo Olympics' 200 metre breaststroke was the first individual swimming record to be broken at this year's games. As double Olympic gold medallist Penny Heyns watched from the stands, Tatjana Schoenmaker burst into tears when she looked up at the screen and realised she'd beaten the world record.
As the 24-year-old returns home in a blaze of glory, Carte Blanche celebrates the medals and the support base that carried Schoenmaker to this moment. (Producer: Diana Lucas | Researcher: Sinethemba Nogude | Presenter: Derek Watts)
Watch the show overseas | Watch in SA on DStv Now
#TatjanaSchoenmaker was a firm favourite to win the 200 metre breaststroke at the #Tokyo2020 Olympics. But she didn't expect to set a new world record! Now, back on home soil, her achievement has still not sunk in. @DerekWatts chats to her this Sunday 7pm on #CarteBlanche. @MNet pic.twitter.com/PqGMx8lh0x

— Carte Blanche (@carteblanchetv) August 12, 2021
You can watch the show on Sunday 15 August in South Africa on DStv Now or stream it overseas in most countries from Tues 17 August if you're abroad.
INVESTIGATIONS
In a rapidly expanding city, where housing development is sorely needed, residents' rights to ensure building projects proceed on a sustainable basis have to be carefully balanced. Now, one successful developer, working to bring relief to the housing needs in the Diepsloot area west of Johannesburg, has brought a R197-million lawsuit against a small environmental organisation that has dedicated its existence to ensuring responsible development on the outskirts of Johannesburg. Is it a legitimate claim for real damages brought on by the delays that objections in the public participation process have caused? Or is this a case of so-called Strategic Litigation Against Public Participation (SLAPP) – an abusive bullying tactic to undermine legitimate expression? (Producer: Stenette Grosskopf | Researcher: Laura Byrne | Presenter: Derek Watts)
Watch the show overseas | Watch in SA on DStv Now
Why would a large #developer sue an environmental NGO for nearly R200 million? @DerekWatts investigates what's at stake as the NGO raises continuous objections against a development. Join #CarteBlanche this Sunday at 7pm on @MNet channel 101. pic.twitter.com/hmjUInuEJx

— Carte Blanche (@carteblanchetv) August 12, 2021
The houseplant obsession that took root during lockdown globally has fuelled the desire to own the rarest, most beautiful succulents that money can buy – and showing it off on social media is part of the charm. The craze is turning botanists into law enforcers as experts try and preserve what's left. As the fad took off, South African succulents became the hot target of global poaching syndicates, providing lucrative illicit income streams for unscrupulous poachers willing to forage in remote locations with the help of local guides. Not even the vast stretches of the Richtersveld and Karoo are safe from syndicates setting their sights on the last few remnants of plants that, once removed, will take centuries to recover – if ever. Carte Blanche investigates the trade that is fast pushing these plants onto the endangered species list. (Producer: Liz Fish | Presenter: Derek Watts)
Presenter Derek Watts says:
"Rhino horn, elephant ivory and perlemoen – it's curious how our fauna and flora are constantly poached for the most inane reasons. Now, succulents are being poached to order. The bigger, more established and gnarled, the higher the price. But with this illicit practice of poaching rare and precious succulents comes the real risk of wiping out entire species in the process."
Watch the show overseas | Watch in SA on DStv Now
#DYK: You could have an illegally-sourced #succulent in your home? In an illicit trade, massive hauls of succulents are being stripped from delicate ecosystems in SA by #RarePlant collectors with the help of local guides. @DerekWatts investigates Sun on #CarteBlanche. @MNet pic.twitter.com/GQeRV4IuUk

— Carte Blanche (@carteblanchetv) August 11, 2021
 C E L E B R A T I O N S
The bigger the better? Never has that been less true than for the growing global movement fuelled by carbon-conscious homeowners who are trading their standard-sized homes for the tiniest of living spaces. For some, the move was sparked by necessity as pandemic lockdowns had a dramatic impact on their way of life. But all tiny homemakers agree – it's helped them discover what is really important and limit their carbon footprint and impact on the world. Carte Blanche meets some tiny homeowners who can load their entire home onto a truck and crisscross the country, while others are setting down permanent roots in places they would never have imagined possible had it not been for their custom-made tiny houses. Their message is simple: less is more and the environment will thank you for it.(Producer: Tarryn Crossman | Presenter: Masa Kekana)
Watch the show overseas | Watch in SA on DStv Now
Looking forward to watching 🙏🏿 https://t.co/q2Mo9Ucxy7

— Aewon Wolf (@AewonWolf) August 12, 2021
If you're in SA – you can watch Carte Blanche on DStv Now.
If you're overseas – you can watch #CarteBlanche from Tuesdays, and thousands of other popular local South African shows & movies by subscribing to Showmax International now. You can try it FREE for 14 days. 
Carte Blanche is on M-Net & M-Net HD [101], 15  August 2021 at 19:00 & again on M-Net Plus 1 [901] at 20:00
***
Please note: Carte Blanche is only available to international Showmax subscribers in Andorra, Australia, Austria, Belgium, Denmark, Finland, France, Germany, Greece, Iceland, Indonesia, Ireland, Italy, Liechtenstein, Luxembourg, Malta, Monaco, Netherlands, New Zealand, Norway, Portugal, San Marino, Spain, Sweden, Switzerland, United Kingdom. Not all titles are available in all territories. Showmax brings you the best South African series and movies, from the classics to the latest releases, from complete box sets to kids' favourites.