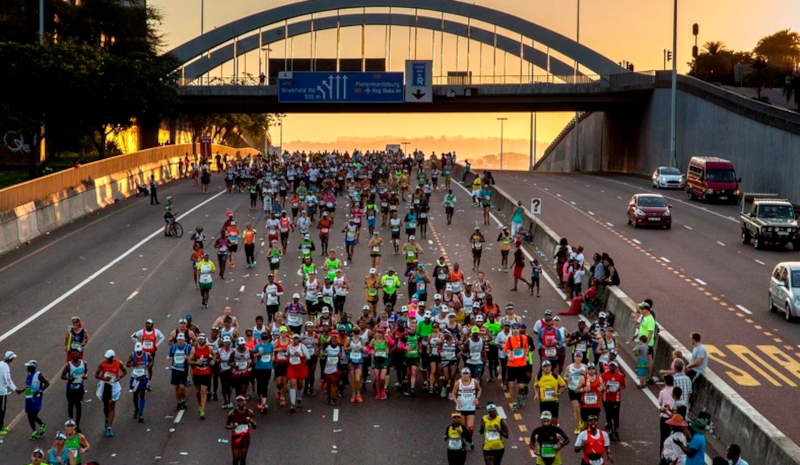 Comrades Marathon: International runners love SA's ultimate human race
Elite international athletes express both love and enjoyment for the ultimate human race, South Africa's Comrades Marathon. While many South Africans may not be feeling much love for SA at the moment, many of the international athletes who participate in Sunday's ultra-marathon sing the country's praises and love the well-organised sporting event. Thousands of local […]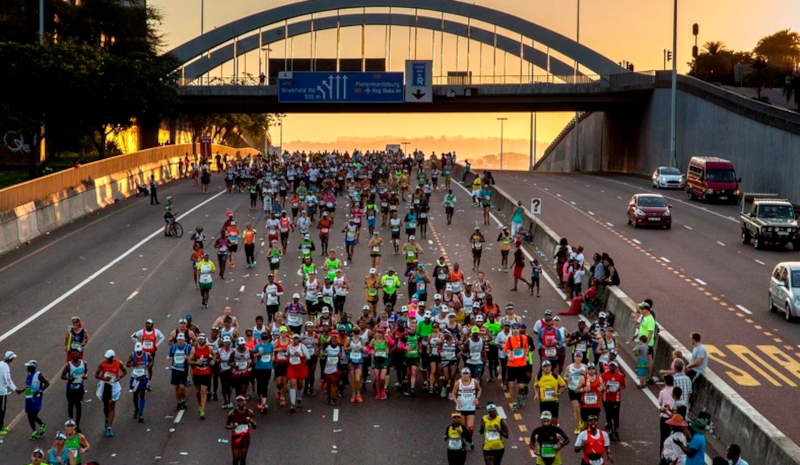 Elite international athletes express both love and enjoyment for the ultimate human race, South Africa's Comrades Marathon.
While many South Africans may not be feeling much love for SA at the moment, many of the international athletes who participate in Sunday's ultra-marathon sing the country's praises and love the well-organised sporting event.
Thousands of local and international athletes will descend on KwaZulu-Natal for the annual road race which is the world's largest road-running long-distance event.
RACE PARTICIPANTS
The race is loved by both South African and international runners, many of whom come back year after year in an attempt to break new records or improve personal times.
This year the women's field at the Comrades Marathon will feature a number of African athletes and international runners, who will make their way to the start line to compete.
ELITE INTERNATIONAL RUNNERS
Dominika Stelmach is one athlete who will be back this year to take on Sunday's edition of the race.
The Polish runner is heading back to South Africa for her third Comrades Marathon attempt, according to Run247. She will try to improve on her second-place finish from last year.
"The Comrades Marathon is again about big money, fast running and challenging your own boundaries," Stelmach said, per Run247.
American ultra-running athlete Camille Herron, who was one of the biggest names in the women's field at the Comrades Marathon, will not be running this year as she has decided to focus on other events.
Herron won the woman's race at the 2017 edition of the Comrades Marathon.
6 yrs ago I earned my rock at the @ComradesRace Wall of Honour 🪨🏆🎉! pic.twitter.com/IAUkk6lzuJ

— Camille Herron 🦸‍♀️ (@runcamille) June 6, 2023
UNRIVALLED EVENT
Despite not running in this year's event Herron cherishes the Comrades experience and her memories of the race.
"My heart will always belong to Comrades and knowing how much it means to me. It's like a second home to us," Herron said per Run247.
"We're sending our love and joy to all of our friends racing and being part of Comrades this year- it truly is The Ultimate Human Race," Herron added.
Stelmach has visited South Africa many times and has attempted the prestigious marathon twice.
"There's no other ultramarathon like it. The oldest, the biggest, with the biggest awards and the best runners in the world," Stelmach wrote on Instagram.
2023 EDITION
The 96th Comrades Marathon will take place from Pietermaritzburg to Durban on Sunday, 11 June 2023.
The route distance is 87.701 km this year, which is more than 2km shorter than last year's race.
There are several timed cut-off points throughout the route but runners must reach Durban within 12 hours to earn a medal.
According to The Citizen all of SA's provinces will be represented, led by Gauteng (7,398), KwaZulu-Natal (3,491) and the Western Cape (1,517) and 84 countries will be represented by race participants from India (403), Zimbabwe (255), the UK (224), the USA (173) and Brazil (142) amongst others.