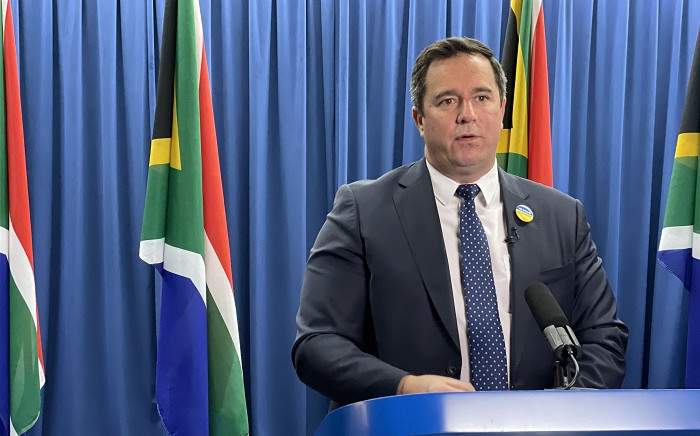 DA responds to Ramaphosa's affidavit on the arrest of Putin in SA
The Democratic Alliance has said that law would not rule if Russia claims that arresting their sitting President will be a declaration of war. President Ramaphosa's affidavit that was made public stated that arresting Vladimir Putin would be a declaration of war. Responding to Ramaphosa's affidavit, the DA lawyer Elzanne Jonker said that complying with […]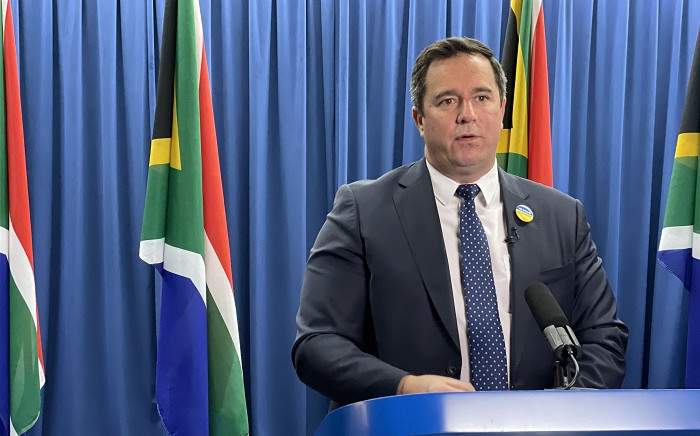 The Democratic Alliance has said that law would not rule if Russia claims that arresting their sitting President will be a declaration of war. President Ramaphosa's affidavit that was made public stated that arresting Vladimir Putin would be a declaration of war.
Responding to Ramaphosa's affidavit, the DA lawyer Elzanne Jonker said that complying with Russia's threats will be excusing the South African government from its domestic and international law obligations.
"Were such a threat to be given credence, it would be the end of the rule of law both in international law and domestic law," said lawyer Elyzanne Jonker in court papers. "It would also be the end of South Africa's sovereignty. The law would not rule. Brute might would rule," lawyer Jonker continued.
ALSO READ: President Cyril Ramaphosa tells High Court Putin arrest would cause WAR
HOW THE SA GOVERNMENT IS INVOLVED IN PUTIN MATTER
The International Criminal Court (ICC) accused Russian President Vladimir Putin of deporting Ukrainian Children to Russia. The DA then in May approached the Joburg High Court to compel it to detain and surrender Putin to ICC Court, if he arrives in South Africa for BRICS Summit.
According to Times Live, South Africa as an ICC member is obliged to arrest Putin if he attends the Summit.
READ MORE: Petrol tanker caught in crossfire, explosion thwarted
The DA stated that individuals who are charged by ICC often have huge political powers and influence. It argued that there will be no law enforcement in international law if such individuals were not arrested because they threatened retaliation against any state that would comply with the law.
"In such a case there would never be justice for victims of war crimes, genocide, and crimes against humanity," said lawyer Jonker.
The Party stated section 198c of the constitution that says that "National security must be pursued in compliance with the law, including international law". Furthermore, the government bears the obligation of the Rome Statute and its implementation when it comes to national security.
ALSO READ: South Africa's Ramaphosa says arresting Putin declares war
THE DA'S SUGGESTIONS FOLLOWING RAMAPHOSA'S AFFIDAVIT
Jonker, however agrees that any issue that might result in a conflict with the Russian government should be avoided. She stated that the solution would be to disinvite Putin from the upcoming BRICS summit.
"The president never suggests that Russia would declare war merely for removing Mr. Putin from our guest list," said Jonker
However, in the answering affidavit, the president explained that once an invitation has been sent, it cannot be withdrawn. This is due to courtesy and international relations, and it would be impolite to withdraw such an invitation.
The DA lawyer further argued that it is plainly unlawful and irrational to receive a president of a state that is threatening the South African government with war for complying with international law. She stated that the rule of law must govern any attempts to broker peace.
ALSO READ: BRICS summit to be 'physical' amid Putin warrant: Ramapahosa