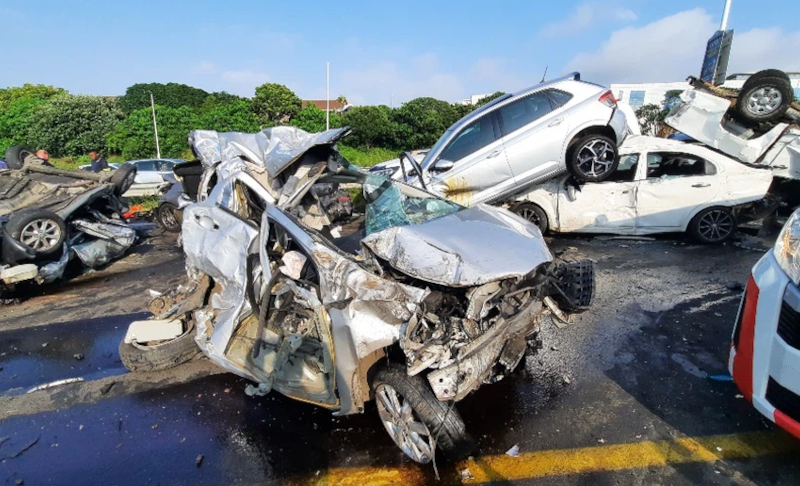 Durban crash: Truck driver, who fled the scene, arrested
The truck driver who caused the massive pile-up on the M41 Highway in Durban on Monday, 6 March, has been arrested after he surrendered himself to police. The driver, who is 23, surrendered himself to police on Monday night and will face charges of reckless and negligent driving. Watch: SHOCKING footage of the vehicles and […]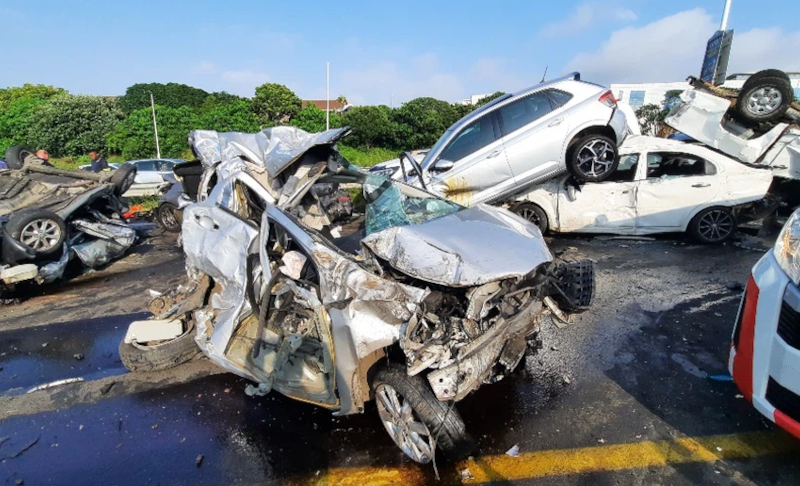 The truck driver who caused the massive pile-up on the M41 Highway in Durban on Monday, 6 March, has been arrested after he surrendered himself to police.
The driver, who is 23, surrendered himself to police on Monday night and will face charges of reckless and negligent driving.
Watch: SHOCKING footage of the vehicles and truck accident on M41 [Update]
He was driving a side-tipper truck that caused a 45-vehicle pile-up.
Twenty two people were injured, including three who suffered critical injuries.
According to SABC News, the truck swerved off the road and overturned near the crash site.
KwaZulu-Natal police spokesperson Thejiswa Ngcobo said the suspect would face reckless and negligent driving charges when he appears in court.
"At the time of the accident, the driver fled. He only handed himself in later last night, and the 23-year-old suspect was charged with reckless and negligent driving. He will be appearing before court soon," said the police spokesperson.