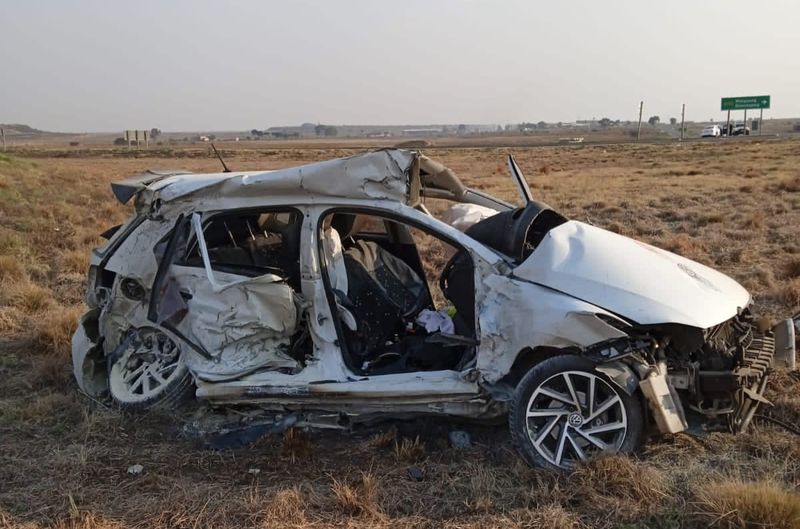 Five killed in a crash between a VW polo and Greyhound bus
Five people were tragically killed in a horrific crash between a VW Polo and a Greyhound bus in the Free State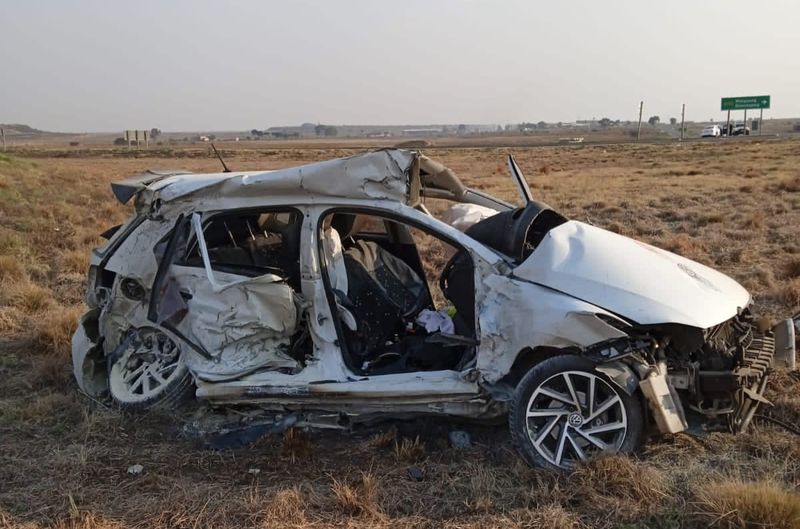 Police have opened a case of culpable homicide after five people died in a crash between a Greyhound Luxury Coach and a White Volkswagen Polo hatchback at the crossing of N6 and R702 Road in Free State.
The accident happened in the early hours of Sunday, 3 September.
FIVE KILLED IN CRASH BETWEEN A VW POLO AND A GREYHOUND BUS
South African Police Service (SAPS) spokesperson in Free State Lieutenant Colonel Thabo Covane said police were called to the scene and, on arrival, discovered that the light motor vehicle and the Greyhound bus crashed into each other.
Covane said the bus, which was traveling in the southern direction towards Reddersburg, reportedly ran over the Polo, which was travelling from the east direction west, and failed to obey the stop sign.
The Polo then rolled, resulting in three of its occupants being ejected while the driver and the other passenger remained trapped inside.
"All emergency services personnel were summoned to the scene, and the five occupants in the Volkswagen Polo were declared dead. The bus driver was rushed to a local hospital for treatment of injuries.
"A case of culpable homicide was opened at Kagisanong Police Station. All the deceased are still unidentified. However, police investigation continues," he explained.
Police said the Polo was tested and is still registered as 'We Buy Cars' property; they have since urged any member of the public who can assist police in identifying the deceased, who appears to be still young, is requested to call Sergeant Paul Mokoena at 071 6289 005 or call the SAPS Crime Stop number 08600 10111.