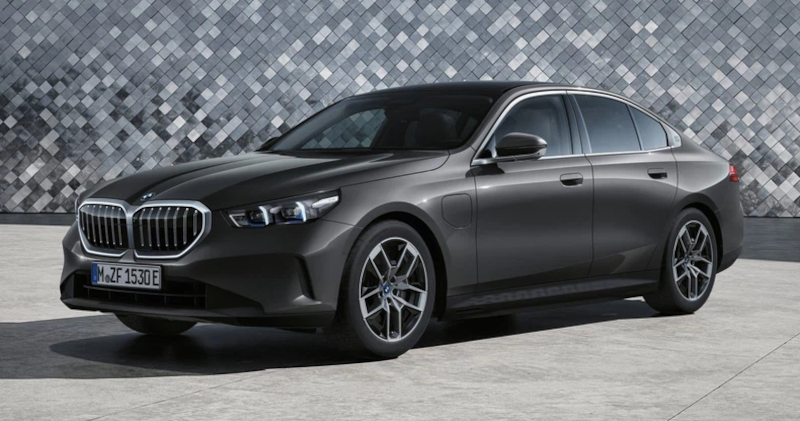 FIVE things to know about the all-new BMW 5 Series
It's good to know that while everyone was busy bemoaning BMW's styling department for its recent efforts with the 4 Series, iX, XM and 2 Series, BMW's designers were hard at work on the new new BMW 5 Series. It has arrived, and it's blown the doors off. Yes, the new executive saloon is here to […]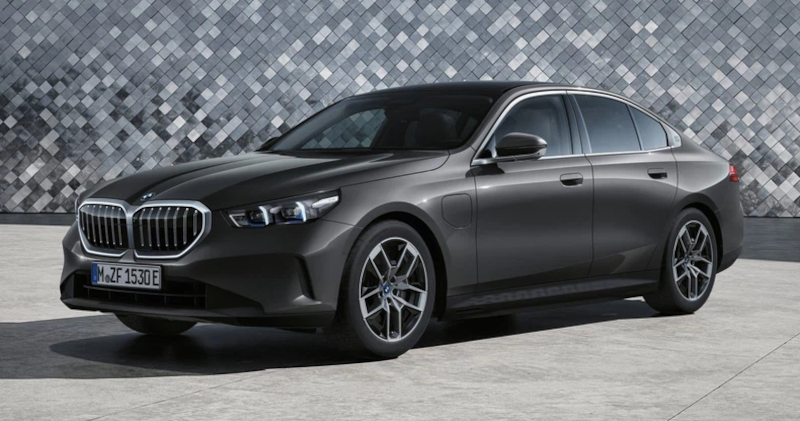 It's good to know that while everyone was busy bemoaning BMW's styling department for its recent efforts with the 4 Series, iX, XM and 2 Series, BMW's designers were hard at work on the new new BMW 5 Series.
It has arrived, and it's blown the doors off.
Yes, the new executive saloon is here to fight its age-old rivals from Mercedes-Benz and Audi, but it's taken a considerable technological leap forward in doing so.
Here are the five things that make the new 5 Series stand out …
ALSO READ: Meet the new Aston Martin DB12
BMW 5 SERIES: EXTERIOR DESIGN
We know you shouldn't judge a book by its cover, but if BMW's ever-enlarging kidney grilles sent you scurrying, the new 5 Series proves it's safe to come out from under the bed again now. BMW says it has "clear, reduced design language and athletic proportions," we say it simply looks the part.
As is customary, it has grown in proportions: 93 mm longer, 35 mm wider, 24 mm taller and 20 mm increased wheelbase. And yet, the sleeker three-box profile contributes to an impressive drag coefficient of just 0.22 Cd. This sleekness ensures drivers get the most from their fuel source, whatever it may be. You can thank active kidney grilles, a smooth underbody and aerodynamic 'Air Performance' wheels.
ALSO READ: Facelifted Volkswagen Touareg breaks cover
AN INTERIOR LIKE NO OTHER
The new BMW 5 Series interior is essentially a downsized 7 Series', except with a more driver-centric feel than the loungey, and thanks to the increased dimensions it is hugely roomy and comfortable. We expect a lot from BMW on the tech front, and the new 5 does not disappoint.
There is BMW's Curved Display which debuted on the i4 and the now-familiar 12.3-inch and 14.9-inch screens running back-to-back behind a common glass surface. You get Live Cockpit Plus with cloud-based navigation, which can be upgraded to Professional to give you augmented view on the head-up display.
BMW has introduced latest-generation BMW OS infotainment system carried across from the i7 and 7 Series. BMW has partnered up with AirConsole to provide the driver and passengers with the opportunity to play games when the car is stationary. Good times.
CLEAN-BURNING COMBUSTION ENGINES
While still not detailed for South African markets, in Europe, we're sad to report the new 5 is only launching with one engine variant: the 520i. The 520d was one of the all-time greats, so we're sad to see it fall out of favour, although it could still feature in South Africa with our less stringent emissions regulations.
Nevertheless, the 520i model uses a 2.0-litre turbo four-cylinder petrol engine with 48v mild-hybrid tech, which develops 152 kW and 330 Nm of torque, is good for a 7.5 second zero to 100 km/h sprint time and a claimed fuel economy of 4.8 l/100 km. BMW has also confirmed 530e and 550e plug-in hybrid models – with up to 80 km of electric-only range – will be arriving in 2024.
ALSO READ: Aston Martin DB12: Introducing the world's first Super Tourer
IT WILL DRIVE LIKE A SPORTY BMW
Thanks to double-wishbone front suspension, sophisticated five-link rear, and a choice of three suspension set-ups, it will drive just as well as you expect from a BMW 5 Series. Adaptive Professional suspension is the upgraded option and can be combined with optional rear-wheel steering, or Integral Active Steering to turn the rear wheels up to 2.5 degrees for increased agility.
Go the whole hog and fit Adaptive M Professional suspension and you combine rear-wheel-steer wizardry with active roll stabilisation operated through the 48-volt electric motors. This is the first time all these technologies have been combined to enhance the driving experience.
ALSO READ: Honda wants Yuki Tsunoda in that Aston Martin seat
A VERITABLE TECH FAST
While this autonomous-driving technology was not as good as it could have been on the previous 5 Series, there is new Automated Lane Change with eye activation, which is a world-first. This augments the already familiar hands-off driving tech from BMW, like active cruise control with traffic-light recognition and remote-control parking. Just two of the 40-plus systems it has inherited from the 7 Series.
First deliveries of the all-new BMW 5 Series are expected before the end of the year. Pricing and specification will be released closer to the launch date locally.