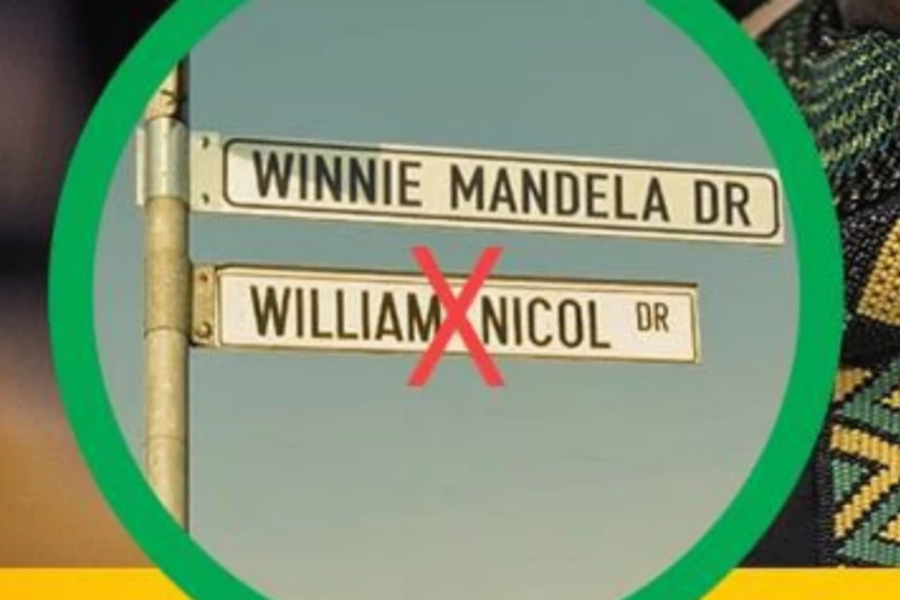 GOODBYE! William Nicol Drive name has changed
Driving in Johannesburg? Don't get lost, William Nicol Drive becomes Winnie Mandela Drive as Joburg City Council begins process of change.
After two years in the making, one of the most popular streets in Johannesburg is finally set for a name change. William Nicol Drive in Fourways will soon become Winnie Mandela Drive.
The City of Johannesburg has moved to pass a motion to implement a resolution made back in 2021 to rename the street after the apartheid struggle icon and former President Nelson Mandela's ex-wife.
ALSO READ: William Nicol: Six essential things to know about the historical figure
WINNIE MANDELA DRIVE
WINNIE MANDELA DRIVE

We are honoured that the City of Johannesburg recognises Mama Winnie's contribution and immeasurable commitment to the liberation of SA. pic.twitter.com/Zjk1BmeAwN

— ANC Greater Johannesburg Region (@ANCJHB) August 28, 2023
The ANC in Greater Johannesburg Regional Secretary Sasabona Manganya says they were delighted the implementation of the name change especially as she is commemorated in Woman's Month.
ALSO READ: Does Johannesburg already have 'too many Winnie Mandelas'?
"The African National Congress in Greater Johannesburg appreciates the renaming of one of the City's iconic roads as Councils commitment to social transformation and cohesion", says Manganya.
"We are honoured the City of Johannesburg recognises her contribution and immeasurable contribution to the liberation of South Africa.
WHO'S IDEA WAS IT?
The Economic Freedom Fighters in Johannesburg has come out and claimed credit for proposing the name change.
ALSO READ: Kenya Airways losses deepen on weaker shilling
In a poster, the party's City of Joburg Caucus, says they are the one's who tabled the motion to rename William Nicol to Winnie Mandela Drive.
WHO WAS WILLIAM NICOL?
William Nicol was a former Governor of the Transvaal and was in office from 1948-1958.
ALSO READ: Jessie Duarte leads ANC mobilisation campaign for William Nicol Drive name change
Born in 1887, Nicol became a priest in the Dutch Reformed church.
He was a strong advocate of education and strongly against the apartheids system of Bantu Education. Nicol believed people should be taught in their mother tongue with English as a second language.
His views on linguistics saw him getting the bible translated into isiZulu with the help of religious leaders.
Nicol was highly educated and obtained a degree from Stellenbosch University in 1906, he then went on to study at the Free University of Amsterdam and Ivy League's Princeton University.