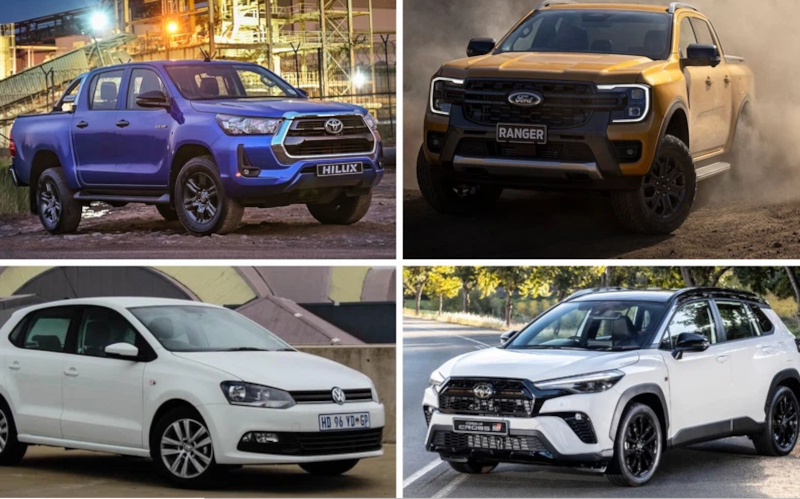 Here are the top-selling cars in South Africa in May 2023
Local proved lekker for cash-strapped South African consumers. These were the top-selling cars in the country for the past month. On Thursday we brought you the list of the country's best-selling carmakers, now here's a list of the top-selling cars in May 2023, according to NAAMSA and Wesbank. Despite increasingly difficult economic circumstances, the South African new-car market […]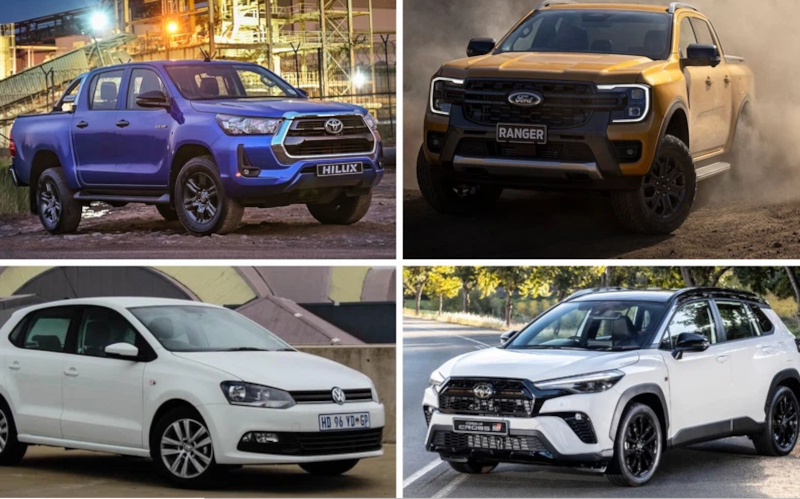 Local proved lekker for cash-strapped South African consumers. These were the top-selling cars in the country for the past month.
On Thursday we brought you the list of the country's best-selling carmakers, now here's a list of the top-selling cars in May 2023, according to NAAMSA and Wesbank.
Despite increasingly difficult economic circumstances, the South African new-car market was up more than 10% in May 2023, versus May 2022 figures.
As positive as that sounds, that was coming off a low base after flooding severely impacted Toyota's Prospecton plant in 2022. We also expect to see a delayed reaction in the market when consumers do begin to feel the brunt of the latest interest rate hikes, fuel price increases and the weakening Rand.
However, for now, it's good news. So let's dive into it.
TOYOTA HILUX ON TOP
After missing out on the top spot in April by just 14 units, the Toyota Hilux grabbed back 1st position with 2 798 units registered, which saw the Ford Ranger, 2 104 units, drop a place to 2nd overall.
The top-performing passenger car was the locally built Volkswagen Polo Vivo with 1 876 units, followed by the Toyota Corolla Cross with 1 644 units. Another locally built bakkie, the Isuzu D-Max, moved up a few spots to 5th, finishing the month on 1 555 units.
ALSO READ: Would you buy an African-built electric vehicle?
Next in the lineup is another Prospecton-built Toyota, the Hi-Ace, with 1 553 units in 6th. The first import on the list is Toyota Starlet hailing from India. Its 1 218 units remains steady each month and sees it in 7th place of the top-selling cars in SA.
The Starlet just shaved another Indian-sourced vehicle, the Suzuki Swift, which retailed 1 178 units to place it in 8th. Two more locally built cars round up the top ten. The Rosslyn-manufactured Nissan NP200 ranked 9th with 1 157 units, and the locally built Volkswagen Polo hatch made it into the top-10 table with 1 024 sales in May 2023.
TOP-SELLING CARS IN SA
Toyota Hilux – 2 798 units
Ford Ranger – 2 104 units
Volkswagen Polo Vivo – 1 876 units
Toyota Corolla Cross – 1 644 units
Isuzu D-Max – 1 555 units
Toyota Hi-Ace – 1 553 units
Toyota Starlet – 1 218 units
Suzuki Swift – 1 178 units
Nissan NP200 – 1 157 units
Volkswagen Polo (hatch) – 1 024 units
Noteworthy models that just missed out on the top 10 were the Toyota Fortuner (1 018 units), Hyundai Grand i10 (976 units), Haval Jolion (881 units), Chery Tiggo 4 Pro (745 units) and Renault Kiger (720 units) and new Toyota Urban Cruiser (713 units).