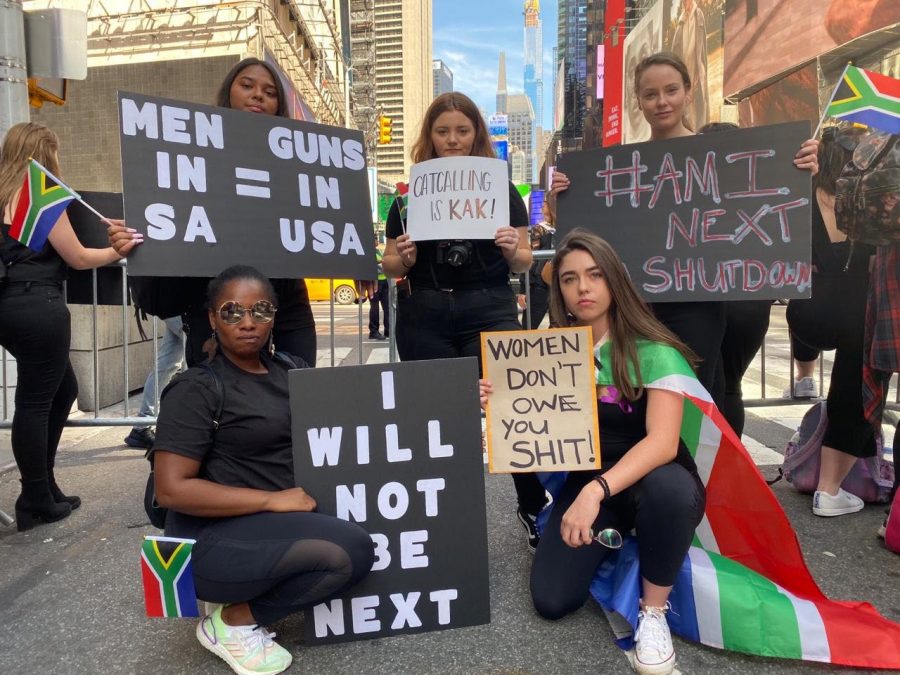 Hundreds of South African Women Gather in New York's Times Square Against GBV
About 200 South Africans from numerous states across America gathered in the very heart of New York, Times Square, to hold a silent protest against gender-based violence in their home country. The protest on Saturday was organised by South African cultural exchange visitor Iman Jeneker, who said that she was so moved by what was […]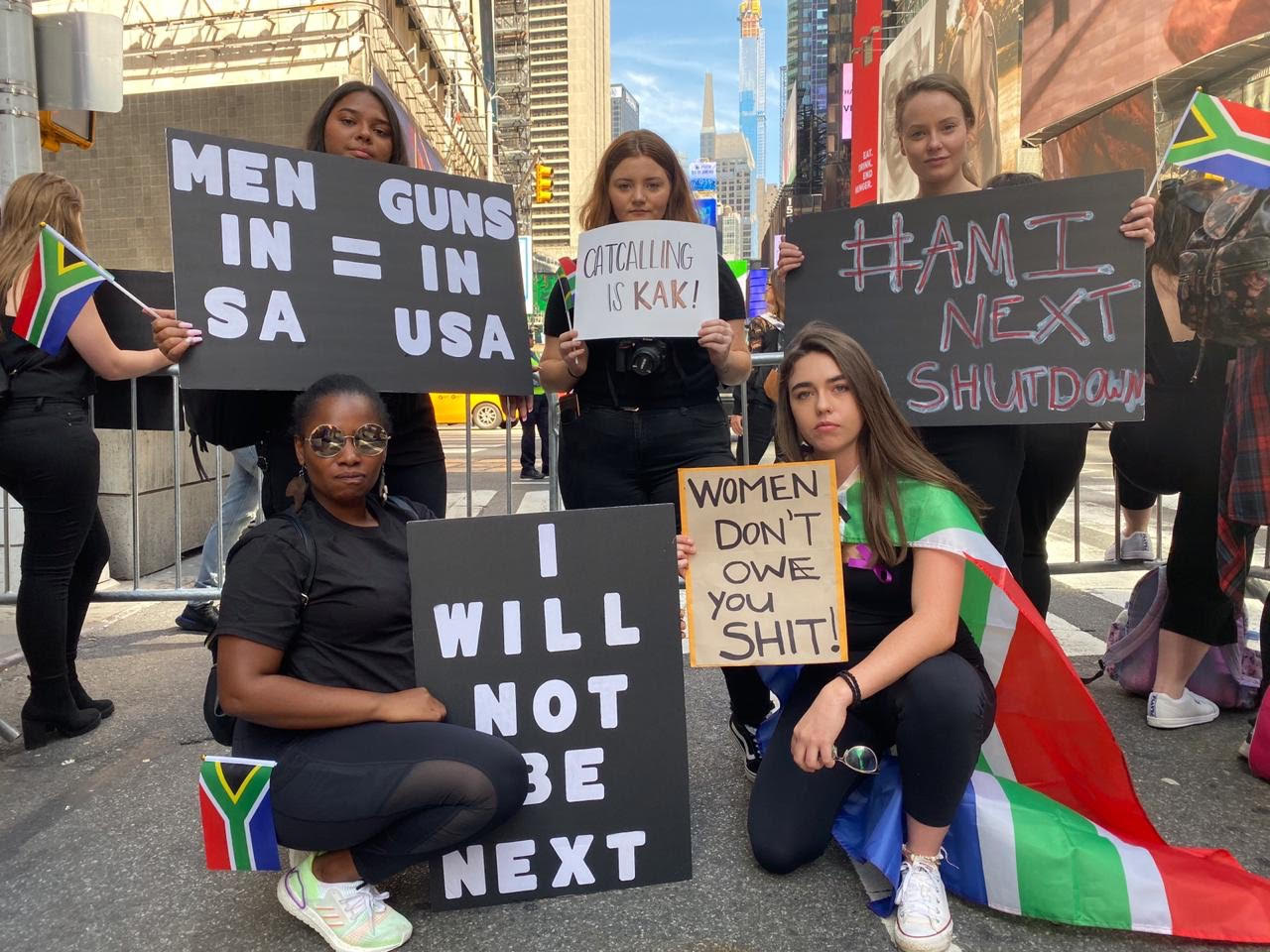 About 200 South Africans from numerous states across America gathered in the very heart of New York, Times Square, to hold a silent protest against gender-based violence in their home country.
The protest on Saturday was organised by South African cultural exchange visitor Iman Jeneker, who said that she was so moved by what was happening in South Africa that she posted something on Facebook. She had such an overwhelming response from other South Africans in the U.S. that she went about organising permits from the New York Police Department.
"I felt disconnected from my sisters. I couldn't be there to stand in solidarity and make my voice heard and mourn with everyone," she said.
Jeneker had to persevere to get permission, because even though the police gave permission, the Street Activity Permit Office was very "dismissive."
"I remember calling them on one occasion and I started crying on the phone because I was unable to express our country's hurt in words," she said.
After getting the help of fellow South African Leratu Behu she got an email from SAPO saying the permit was approved. The day's protest was filmed in a moving short done by fellow South African Lyla Illing (see video below).
The silent demonstration was planned to last for an hour but most demonstrators arrived earlier and stayed longer. Jeneker said supporters came from New York, New Jersey, Maryland, California, Colorado, Washington, Massachusetts and Pennsylvania.