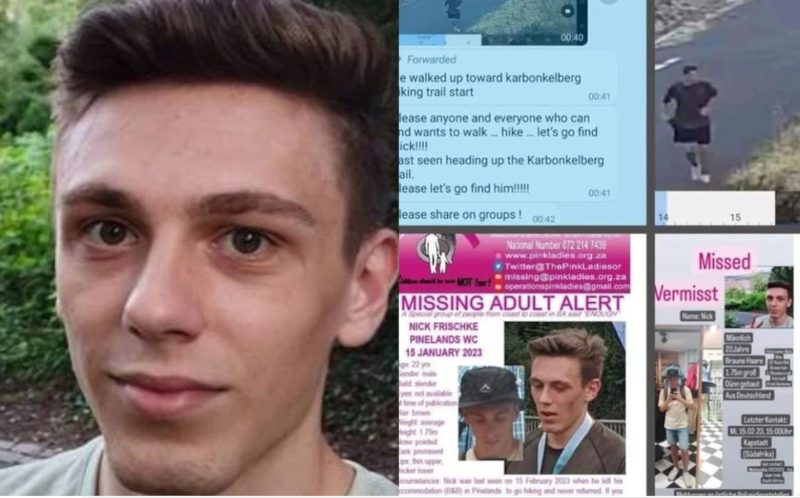 Missing German tourist's backpack and cellphone found – FIVE arrested
Five suspects have been arrested for allegedly robbing German tourist Nick Frischke. Some of his property has been recovered, but he remains missing. The Hout Bay Community Policing Forum (CPF) confirmed that the cellphone and backpack of missing German tourist Nick Frischke had been recovered. According to the CPF's Facebook post, three suspects appeared in court […]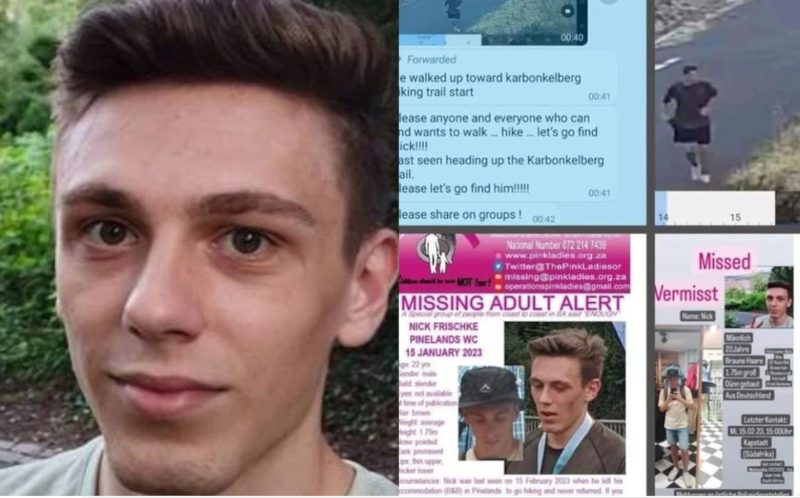 Five suspects have been arrested for allegedly robbing German tourist Nick Frischke. Some of his property has been recovered, but he remains missing.
The Hout Bay Community Policing Forum (CPF) confirmed that the cellphone and backpack of missing German tourist Nick Frischke had been recovered.
According to the CPF's Facebook post, three suspects appeared in court on Monday for robbing Frischke, and two more were expected to appear on Tuesday. The suspects allegedly admitted to robbing the tourist.
Unfortunately, there the 22-year-old remains nowhere to be found.
"The victim's backpack and cellphone were recovered, as well as a knife. Despite intensive questioning and following up on information from the suspects, there is still no sign of the missing hiker. [The] SAPS Investigation continues," said the CPF.
In the comments section of Tuesday's post, a man claiming to be Frischke's father lamented that the family is receiving updates about the case from the media and social media.
"It would certainly be helpful for us parents to talk to us beforehand. We still hope that it will end well!!!" wrote Andre Hallwas.
The CPF responded to the comment and apologised on behalf of the police service.
"We will be in contact with the police today to request that the investigating officer be in contact with yourselves"
Hallwas said police communication has gotten worse over the past few days.
As previously reported, the German tourist's ID document was found in Hangberg, Hout Bay, last week.
Frischke was last seen in the Hout Bay area.
It is believed that he attempted to hike one of the trails in the area alone.