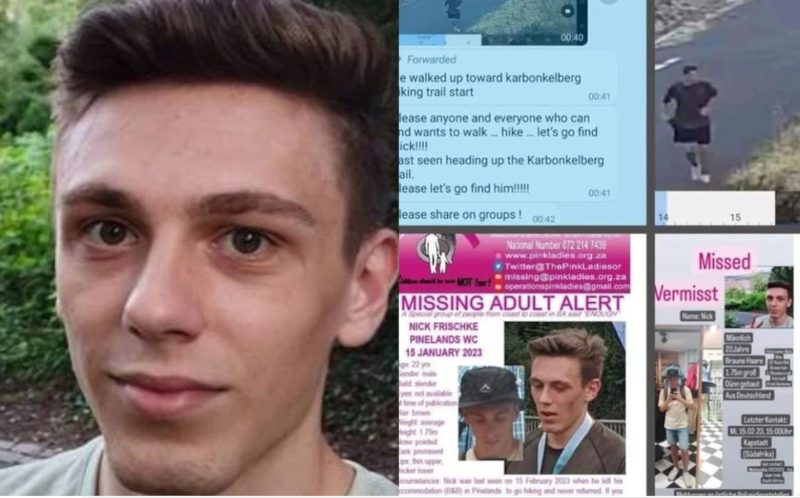 Missing German tourist's ID book found in Hout Bay
The ID book belonging to missing German tourist Nick Frischke has been found among recovered stolen property in Hangberg in Hout Bay. ALSO READ: Police looking for missing German tourist FRISCHKE'S ID LISTED IN LOGBOOK A resident raised the alarm after seeing Frischke's ID book listed in a logbook that was going around WhatsApp groups. The […]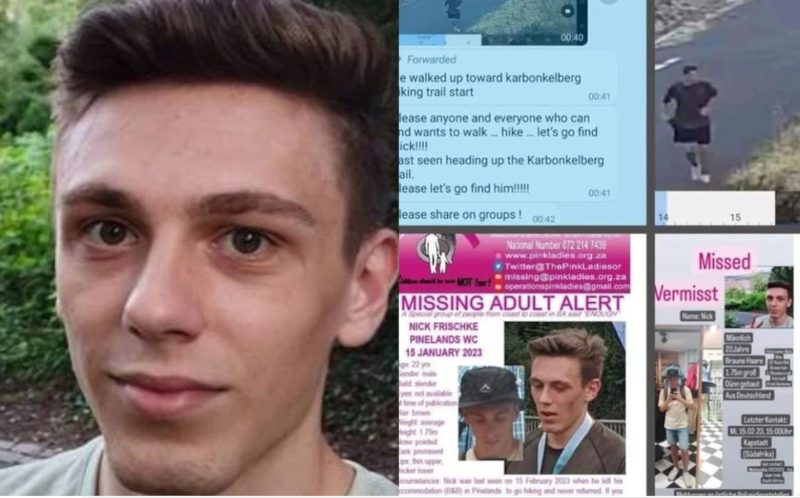 The ID book belonging to missing German tourist Nick Frischke has been found among recovered stolen property in Hangberg in Hout Bay.
FRISCHKE'S ID LISTED IN LOGBOOK
A resident raised the alarm after seeing Frischke's ID book listed in a logbook that was going around WhatsApp groups.
The logbook showed stolen items that were found when two suspects were arrested in Hangberg, as reported by News24.
According to a statement posted on the Hout Bay Policing Forum's Facebook page: "Police officers conducted an operation in response to a house robbery that took place on Friday, 17 February 2023."
ALSO READ: NSRI joins search for missing German tourist last seen in Hout Bay
The statement read: "The members followed up on information and searched a bungalow and found two suspects aged 22 and 23 inside a dwelling in Hangberg. The two suspects will be linked with other cases. Including armed robbery, house robbery, possession of a stolen firearm, unlicensed ammunition, and possession of of a stolen firearm, unlicensed ammunition and possession of drugs."
The 22 year old German citizen Nick Frischke went missing on February 15 around #CapeTown According to news reports latest evidence from surveillance cameras suggest he was alone on his way to Karbonkelberg/Hout Bay area (instead of Table Mountain as initial reports indicated) pic.twitter.com/pTYI2Awt0K

— Fabio De Masi 🦩 (@FabioDeMasi) February 20, 2023
According to Hout Bay police's Station Commander, Lt Col Jerome Syster, they were unaware that Frischke was missing.
Syster added that "the person was not reported as missing at our police station. He was reported as missing at Pinelands Police Station."
The Hout Bay Police have extended the search for Frischke to include the area in and around Seal Island. Authorities suspect he went missing on the Hangberg trail between Hout Bay and Sandy Bay.
Frischke arrived in South Africa on 6 February and was last seen on 15 February. He was last seen wearing blue denim shorts with white takkies, a beige t-shirt and a backpack.
Anyone with information that could help find Frischke is asked to call Detective Sergeant Daluxolo Mhlauli at 076 609 0764. Or call Crime Stop at (800) 101-11.
ALSO READ: UPDATE: Three suspects in court for murder of German tourist