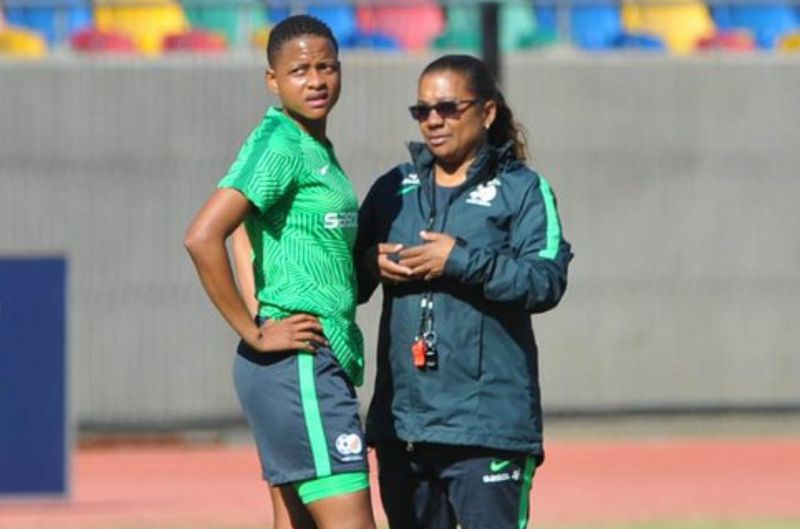 Mzansi fans blame Ellis after 2-2 draw vs. Argentina
Disappointed Banyana Banyana and Mzansi fans are blaming coach Desiree Ellis whose team failed to bag a win over Argentina in their second FIFA World Cup match. Banyana were seemingly cruising to a hard fought win 2-0 win in the Group G clash held at Forsyth Barr Stadium in Dunedin, but they allowed the Argentines to […]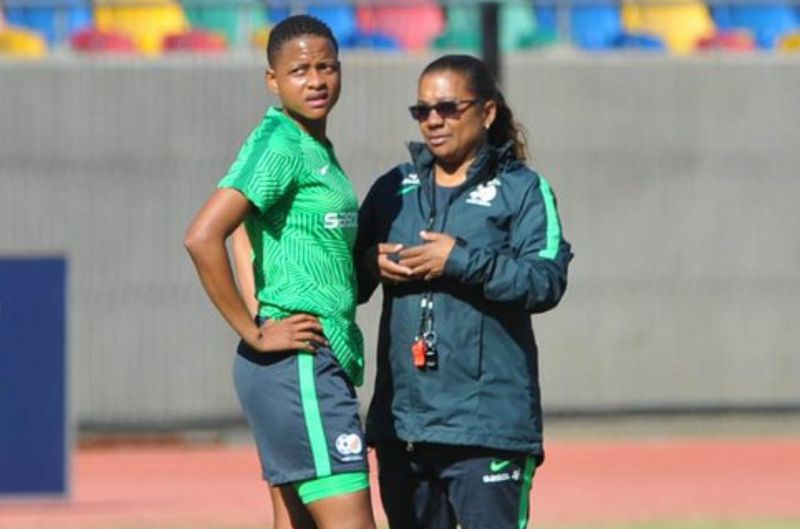 Disappointed Banyana Banyana and Mzansi fans are blaming coach Desiree Ellis whose team failed to bag a win over Argentina in their second FIFA World Cup match.
Banyana were seemingly cruising to a hard fought win 2-0 win in the Group G clash held at Forsyth Barr Stadium in Dunedin, but they allowed the Argentines to come back.
ALSO RED I Banyana coach Ellis ready for must-win clash versus Argentina
As many Mzansi fans rallied behind the team to register their first ever win at the global showpiece, the South Americans managed to find their way and levelled the scores.
As it ended 2-2 in the wee hours of Friday morning, social media users took to their timelines to react to the disappointing Banyana draw, putting the blame on coach Ellis.
ELLIS BLAMED FOR ARGENTINA DRAW, MZANSI DISAPPOINTED
The African Queens were the first to draw blood, scoring through Linda Motlhalo before striker Thembi Kgatlana doubled the lead in the second stanza.
ALSO READ I Mbane warns Banyana teammates against Argentina threat
However, judging the reactions, it seems scores of football lovers in Mzansi are unhappy with Ellis' team selection – The South African takes a look.
At the same time, the digital community is putting the blame on the coach for selecting galkeeper Kaylin Swart ahead of Andile Dlamini, saying she can't be a bad keeper overnight.
ALSO READ I Banyana's Ellis on why underfire Swart started ahead of Dlamini
@Cellular said:
"It's very important to be calm and present when you're winning in life, don't be too much excited and forget the mission. That's the mistake we did after scoring two goals. We didn't keep our shape and mentally we didn't become smart to win this game. But we live and learn."
@FootballSA wrote:
"No words. So stunned. All that dominance and letting slip on 74 minutes."
@Buafela Ntha said:
"Tell your star players that this is a team sport, if people want to play for themselves: they should resort to playing tennis…"
@AfrikanChef replied:
"Remember, Italy has tall players, and they capitalize on setpieces and commanding the game in the Midfield, allowing their forwards to position themselves & settle down, causing panic to the defence. If Dlamini isn't on the Goal posts, khohlwa nge Win."
ALSO READ I Will Desiree Ellis risk Banyana's 'breadwinner' for Argentina game?
@OneNation posted:
"Nuh I blame Desiree Ellis and our lack of maturity and sense Why not put in Salgado or Shongwe who have pace when we were hurting them with pace? Biyana had to go out fair also called for it but then why not put in Kgoale, why Makhubela?"
DISAPPOINTED BANYANA TO FACE ITALY
In their final group match, Banyana will face Italy on Wednesday morning and that is another must win contest as they still look to book a spot in the knockout stages.
The Italians will meet Sweden on Saturday and have a slight advantage over Banyana – they have three points next to their name.
They beat Argentina in the first match and a draw against the Swedes will boost their knockout stage qualification hopes.
Ellis and his charges will have to go the drawing board and prepare for the final match that will be staged at Wellington Regional Stadium on Wednesday, 02 August.