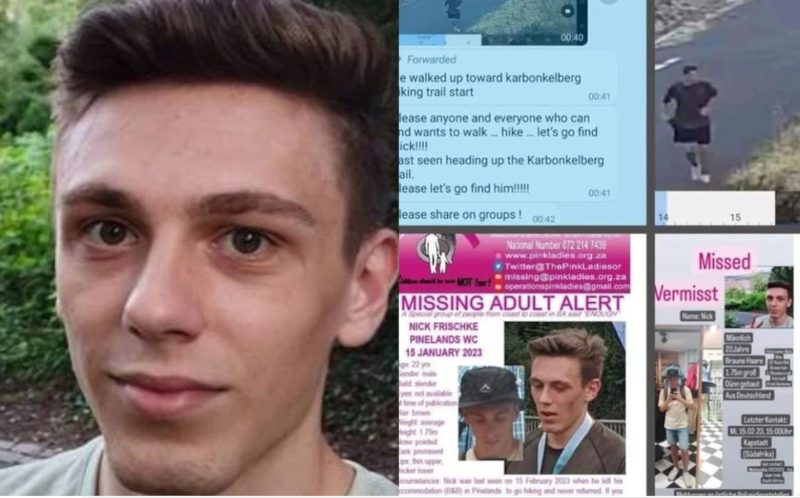 Nick Frischke: Search teams withdrawn, but investigation continues
The various search teams who've been assisting in the search for missing German tourist Nick Frischke have been stood down until more information becomes available. The 22-year-old was last seen in Hangberg, Hout Bay, where he was robbed while hiking, but no trace has been found of him since 15 February. The Western Cape EMS […]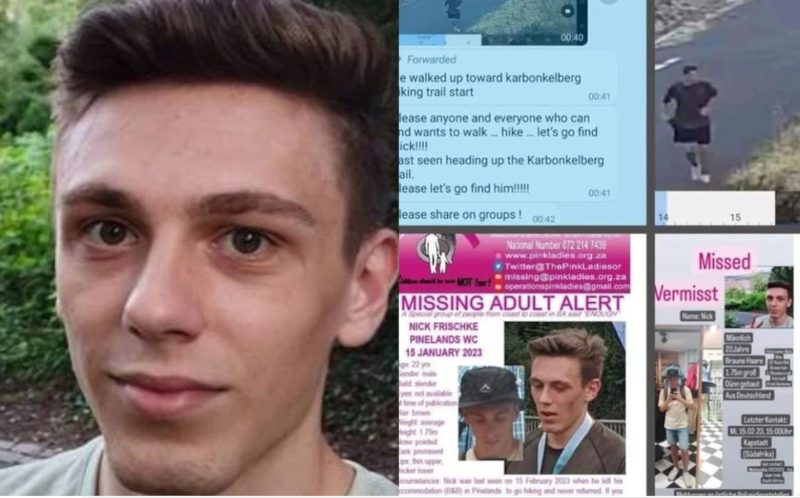 The various search teams who've been assisting in the search for missing German tourist Nick Frischke have been stood down until more information becomes available.
The 22-year-old was last seen in Hangberg, Hout Bay, where he was robbed while hiking, but no trace has been found of him since 15 February.
The Western Cape EMS Drone Unit, Wilderness Search and Rescue (WSAR), the National Sea Rescue Institute (NSRI) and other groups have assisted in combing the Karbonkelberg and Hout Bay area.
Speaking to News24, police spokesperson Colonel Andre Traut said the search teams have been withdrawn until new information comes to light.
Traut said the search teams scoured the entire mountain area and added that Frischke's disappearance remains under investigation.
FIVE ARRESTED FOR ALLEGEDLY ROBBING FRISCHKE
As previously reported, five suspects appeared before the Wynberg Magistrate's Court on Tuesday, 28 February, for allegedly robbing Frischke while he was hiking.
Igshaan Fisher, Jason Abrahams, Vanroy Petersen, Carlo Guenantin and Melvin Guenantin are charged with robbery with aggravating circumstances.
The suspects claim the tourist ran away after the robbery. Some of his property, including his backpack and cellphone, were recovered, which is what led to the arrests.
READ MORE: German Tourist Nick Frischke still missing as five appear in court for robbery