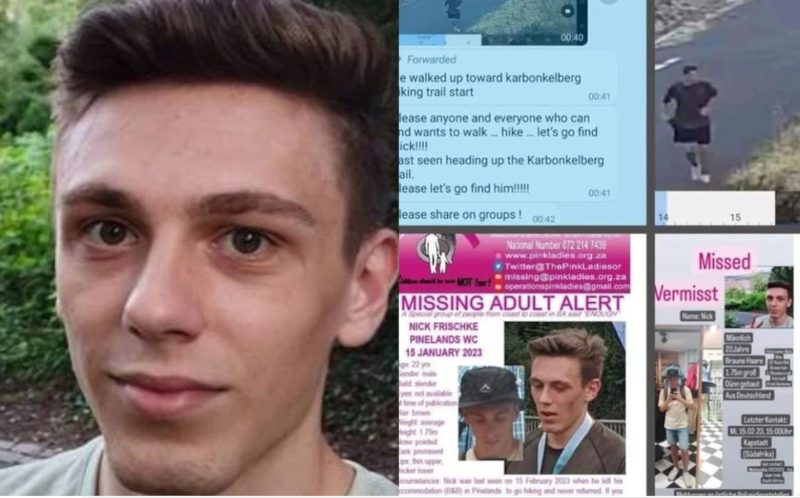 NSRI joins search for missing German tourist last spotted in Hout Bay
Missing German tourist Nick Frischke, 22, reportedly disappeared along a Hangberg hiking trail between Hout Bay and Sandy Bay. When the Cape Town police put out a missing person alert for Frischke, it said he was last spotted at the V&A Waterfront. READ: Police looking for missing German tourist Further information revealed he was last seen in Hout […]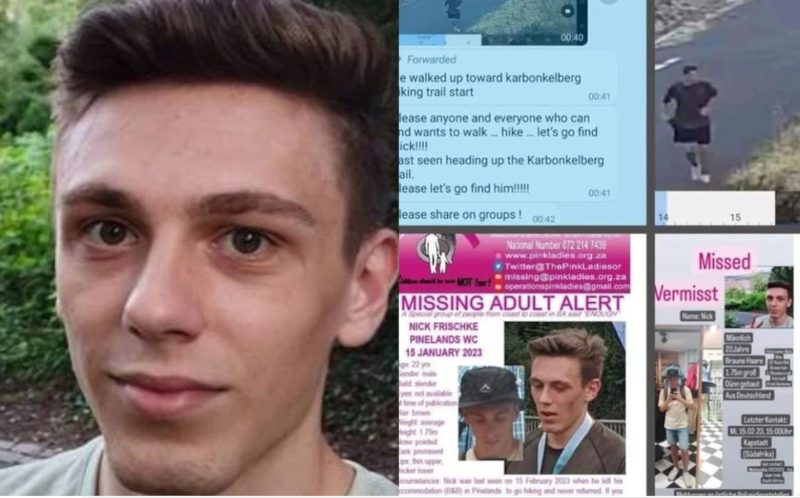 Missing German tourist Nick Frischke, 22, reportedly disappeared along a Hangberg hiking trail between Hout Bay and Sandy Bay.
When the Cape Town police put out a missing person alert for Frischke, it said he was last spotted at the V&A Waterfront.
READ: Police looking for missing German tourist
Further information revealed he was last seen in Hout Bay after an e-hailing vehicle dropped him off.
He was scheduled to hike the Karbonkelberg trail, said the authorities.
#missingpersons Pinelands Police are searching for a missing German tourist. Nick Frischke, 22, arrived in SA on 8 February and was last seen on 14 February at a shop at the V&A Waterfront. Frischke does not speak English very well. @TheSAnews pic.twitter.com/GYZYHc8t8G

— Storm (@storm___simpson) February 18, 2023
On Tuesday, 21 February, the police dive unit led a rescue briefing at the National Sea Rescue Institute's (NSRI) Hout Bay rescue station.
Rescuers have now turned their attention to the Hout Bay area.
"Two NSRI Hout Bay rescue craft, accompanied by police divers, launched and are conducting search efforts from the sea side along the Karbonkelberg while a WC Government Health EMS rescue squad drone team, EMS rescue squad trail search and rescue team, a Police K9 search and rescue team, WSAR (Wilderness Search and Rescue) members and WSAR K9 search and rescue are deployed and are continuing to conduct extensive search efforts in the area," said NSRI Hout Bay Station Commander, Spencer Oldham.
This is in the same area where Ukrainian tourist Ivan Ivanova was murdered in July 2019, whilst embarking on a hike in Table Mountain National Park. The suspect in his murder is still awaiting trial, later this year.
The police said Frischke travelled alone and did not speak English well.
Members of the public with information that can assist this investigation are encouraged to contact the investigating officer, Detective Sergeant Daluxolo Mhlauli, at 076 609 0764.