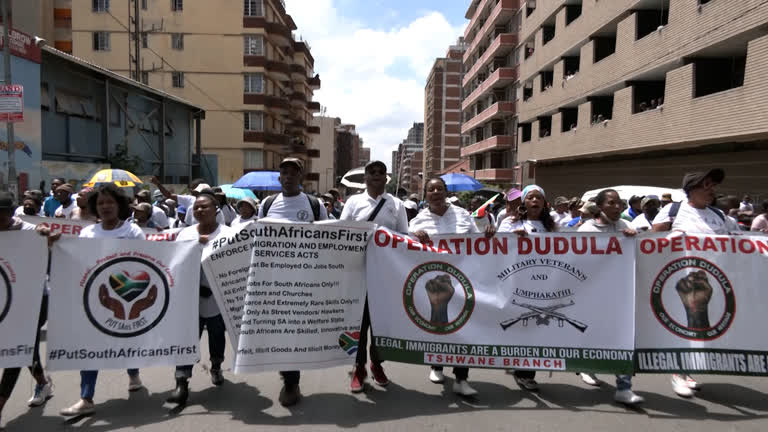 Operation Dudula marches to Union Buildings, demands 'mass deportation'
Over 35 organisations are set to join the protest, seeking President Cyril Ramaphosa's and ministers' attention. Operation Dudula, a group which has been widely accused of xenophobia, will march to the Union Buildings in Tshwane on Thursday, 1 June. The march is against illegal immigration. OPERATION DUDULA'S MARCH TARGETS ILLEGAL IMMIGRATION Operation Dudula said more than […]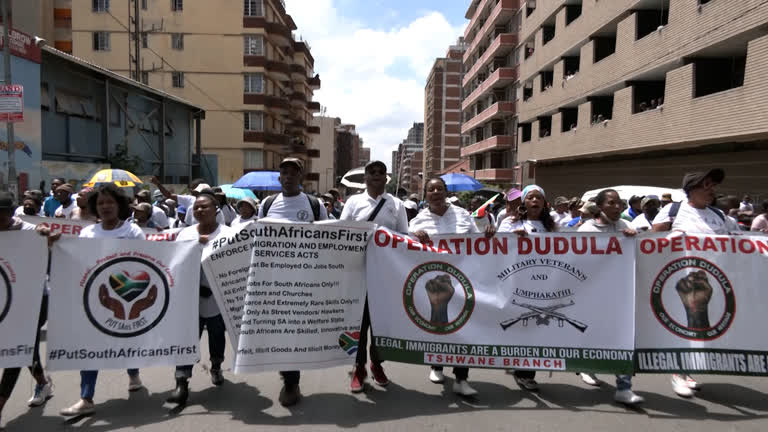 Over 35 organisations are set to join the protest, seeking President Cyril Ramaphosa's and ministers' attention.
Operation Dudula, a group which has been widely accused of xenophobia, will march to the Union Buildings in Tshwane on Thursday, 1 June. The march is against illegal immigration.
OPERATION DUDULA'S MARCH TARGETS ILLEGAL IMMIGRATION
Operation Dudula said more than 35 other organisations would join on Thursday. "No one else except the President of the Republic of South Africa, invited ministers, and Ambassadors should accept our list of demands," reads a poster for the march.
READ: Video of witness killed outside Wynberg court surfaces
According to SABC News, the group's national administrator, Patrick Mokgalusi, said the march is meant to grab President Cyril Ramaphosa's and other ministers' attention.
"…to say we are tired of this illegal immigration issue. That we have been preaching for so long but without any success. Now, we are tired, as you can see, these organisations now are more than 35; we demand mass deportation," said Mokgalusi to the broadcaster.
READ: LIVE LOAD SHEDDING TRACKER: What stage are we on now?
As previously reported, since its inception, Operation Dudula has called for the mass deportation of illegal immigrants from South Africa and blames migrants at large for many of the issues facing the country.
Earlier this month, the group's members voted in support of Operation Dudula contesting the 2024 general elections, per EWN.
READ: Ace Magashule is on the brink of expulsion from the ANC
The group's treasurer-general, Solomon Kekana, said they would approach the Electoral Commission (IEC) over the next few weeks to register as a political party.