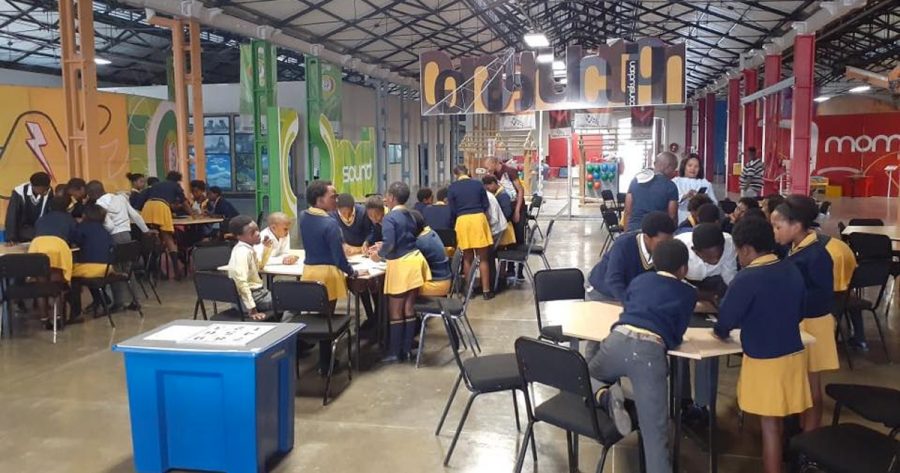 Over 11,000 Learners Introduced to Coding Through Exciting Workshops in Nelson Mandela Bay
Over 11,000 learners from more than 60 schools in Nelson Mandela Bay have been introduced to coding in an amazing initiative that coincided with the annual Africa Code Week… and which "left the learners' eyes glowing, minds running, voices echoing with excitement". The tools that were used by the 27 facilitators are Scratch and locally […]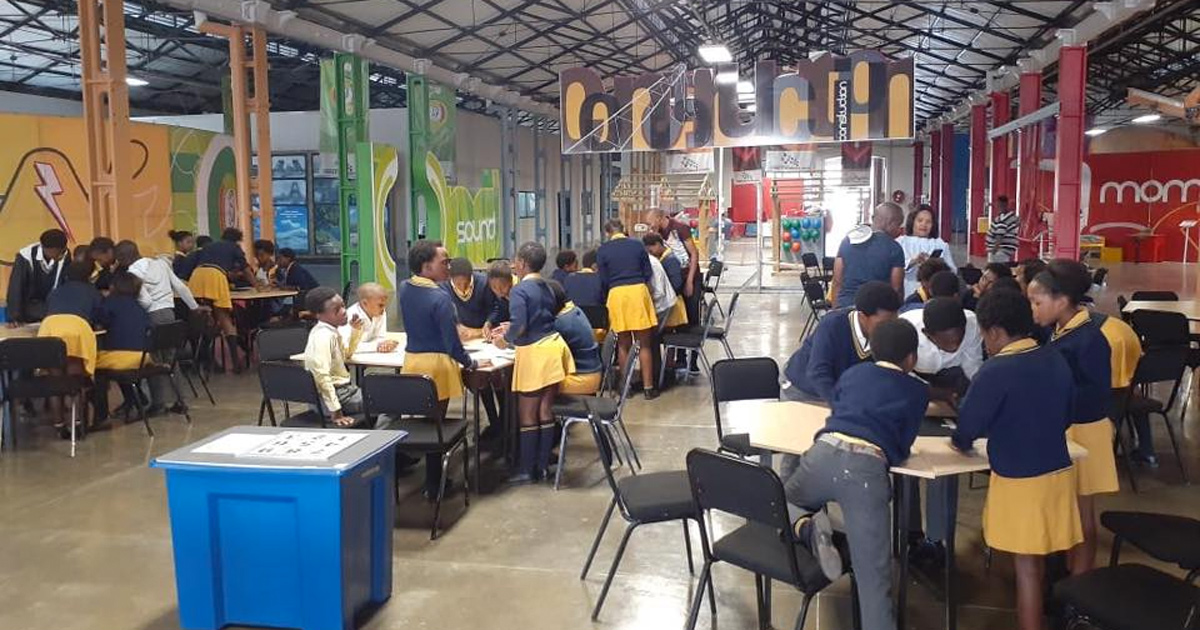 Over 11,000 learners from more than 60 schools in Nelson Mandela Bay have been introduced to coding in an amazing initiative that coincided with the annual Africa Code Week… and which "left the learners' eyes glowing, minds running, voices echoing with excitement".
The tools that were used by the 27 facilitators are Scratch and locally developed apps TANKS (which has been winning accolades this year) and BOATS.
The fantastic achievement of reaching over 11,000 learners was made possible thanks to a partnership between the Nelson Mandela Bay Science and Technology Centre, S4 Integration and the Department of Computing Sciences.
Singathwa Kuli, the centre's research, innovation and sustainability manager says: "Young people are the future of our country and it is our responsibility as the Nelson Mandela Bay Science & Technology Centre to nurture them at an early age through initiatives such as Africa Code Week and various other initiatives which are designed to equip and prepare them for the 21st century workplace."
The two apps that were used – TANKS and BOATS – introduce learners to coding through the use of tangible tokens and image recognition, and since they don't require computers, it meant that especially with TANKS, facilitators could visit numerous schools which don't have computer labs.
Local computing sciences Honours student Byron Batteson developed TANKS in 2017. Since then accolades have rolled in… and this year in March, TANKS was invited as one of 60 global projects to Mobile Learning Week presented by UNESCO in Paris, France; and was placed as runner up as Technology Innovation at Africa Tech Week. In September it received the Nelson Mandela University Innovation Award, after which it received one of the top 10 awards at the SAB Foundation Social Innovation Awards event in October.
Africa Code Week was spearheaded by SAP in 2015 as part of its social investments to drive sustainable growth in Africa. It's a digital skills development initiative that has benefitted over 4 million young Africans so far. SAP and UNESCO are now joining forces with over 130 partners to offer free coding workshops for youth across 37 countries.
Nico Claassen from S4 Integration says they sponsored this initiative as it aligns strongly with what they do and believe in. "Instilling a passion for technology from a young age is what can propel our country so much further. Through the TANKS initiative, we have seen tangible results over the last year and can attest that the work is making a big and lasting impact."
Facilitator Zimkhita Nqeto says her highlight was seeing the power of TANKS, resulting in "big smiles and loud screams. The spirit of a child is sacred and should be celebrated!"
Positive feedback was received from various teachers. Jarren Gangiah from Charles Nduna sees it as an opportunity of a lifetime for their learners, providing the opportunity for them to explore and expand into a world of programming. Mbulelo Njamela from Cowan High School says TANKS brings fun and excitement to problem solving and critical thinking.
We love this quote from Jade Nolan at Chapman High: "Mind blowing experience which left the learners' eyes glowing, minds running, voices echoing with excitement and after the workshop kept them coming back to ask me when can they experience more…"
Professor Greyling says this was an event with great impact, emphasizing the role TANKS and other similar applications can play as indigenous solutions to introducing learners across the continent to coding. "We will soon be launching our new app RANGERS which, in addition to coding, will educate learners about poaching in Africa."
Other implementation partners included Unako Community Organistation, Marine Week, YEEES and the Masiyusane Development Organisation.
And even though Africa Coding Week may be over, Professor Greyling told SAPeople: "We have an ongoing national project with various ways of follow up for the learners, including school kits that allow schools to start their own coding clubs without needing labs."
Source: LinkedIn feature by Jean Greyling, Associate Professor, Nelson Mandela University Computing Sciences
https://www.facebook.com/GamesTangibl/videos/759533551137596/