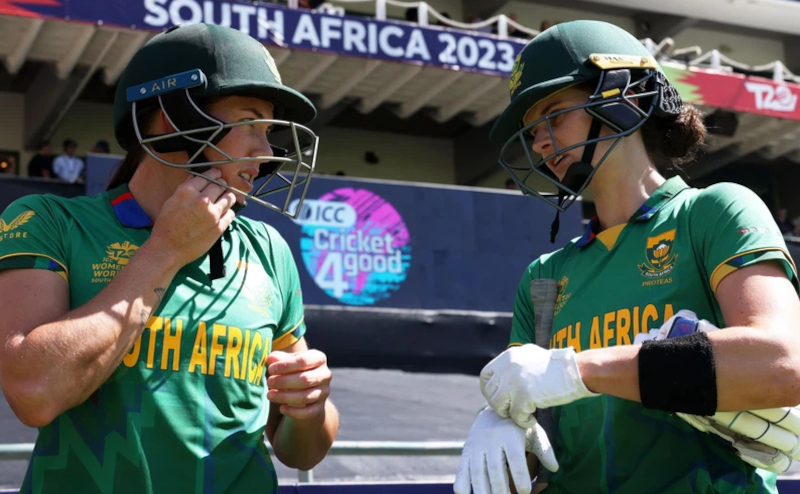 Proteas beat England to reach T20 World Cup final – WATCH
Twin fifties from Laura Wolvaardt and Tazmin Brits gave the Proteas every chance of a successful defence in their World Cup semi-final against England. ALSO READ: England cricketer's Table Mountain scare – What happened? Wolvaardt notched her second successive fifty after making a markedly faster start than in her previous innings this tournament. The hometown hero […]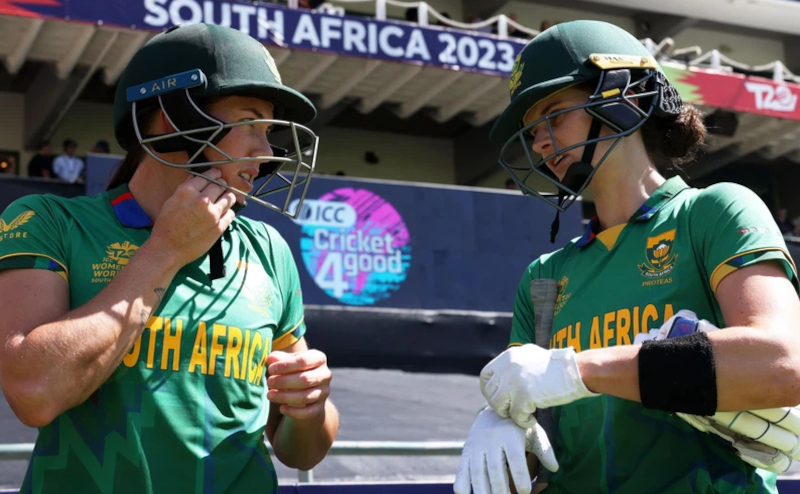 Twin fifties from Laura Wolvaardt and Tazmin Brits gave the Proteas every chance of a successful defence in their World Cup semi-final against England.
ALSO READ: England cricketer's Table Mountain scare – What happened?
Wolvaardt notched her second successive fifty after making a markedly faster start than in her previous innings this tournament.
The hometown hero was lifted by a full house at Newlands that cheered their efforts at the crease.
ALSO READ: Australia beat India in first Women's T20 World Cup semi-final
After Wolvaardt fell, her opening partner Brits put the hammer down and took South Africa close to a big score.
The bowling effort was equally inspired but special praise must go to Shabmin Ismail who bowled one of the finest overs in Proteas history to secure a first ever World Cup final for South Africa.
ALSO READ: Women's T20 World Cup – Record crowds turn up
BRILLIANT BRITS WINS THE DAY
Brits couldn't stay out of the action and her four catches each challenging in their own right might have been enough to give her player of the match on her own.
ALSO READ: Kyle Verreynne needs to bin the wicketkeeping gloves ASAP
Speaking after the match as per ESPN Cricinfo, Brits said: "As a cricketer you dream to show up at such moments. Thank you to the crowd, without them it wouldn't have been possible. Nice to have backing from your country. We tried to accelerate at the beginning but got a measure of it as the game went on. 140 was a minimum but we got 160. I wrote it down on paper. [On that catch] I still cannot believe it. I am impressed and happy with it. We need to praise and glory to God for giving us this opportunity."
PROTEAS DELIGHT, ENGLAND DESPAIR
England skipper Heather Knight was crestfallen, and understandably so as it was her wicket in the final over that put the Proteas decisively on top at last after an incredible see-saw contest.
She said: "Gutted. Brilliant game of cricket. We did well to take it close. They bowled straight lines and made it tough for us. This group doesn't define us as a group. There is a huge amount of talent. We are starting to build something nicely. Sometimes fine margins happen and we lose the game. We are clear on how we want to go with T20 cricket.
"The girls embraced it but didn't come off today. I took a moment at the end to take it all in. Good to see the crowd in and apply pressure on us. Just the professionalism, since I started. The amount of investment that has gone in since I started. The people yesterday and today were certainly entertained. [On the finals] I'll be watching, gutted I won't be there. Credit to Sune and her team."
South Africa will play Australia in the final on Sunday.
WATCH: PROTEAS VS ENGLAND MATCH STORY