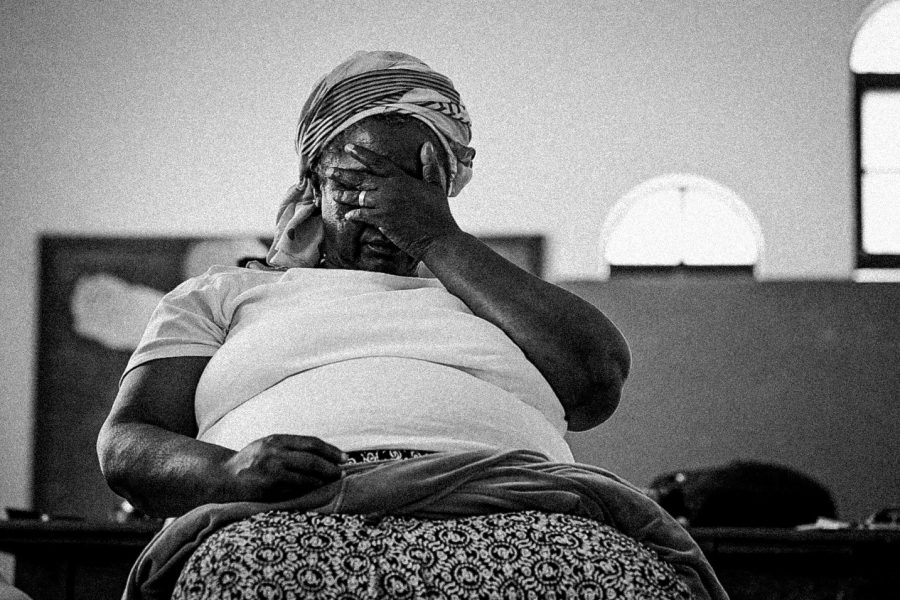 Psychological Report Lays Bare Collective Trauma Suffered as a Result of Opencast Coal Mining
ALL RISE, a non-profit organisation and registered law clinic for climate and environmental justice, has commissioned an important independent report entitled 'Everything for Dust: the Collective Trauma of Opencast Coal Mining on Residents in Somkhele, KZN' which lays bare the collective trauma experienced as a result of opencast coal mining. This report will be released […]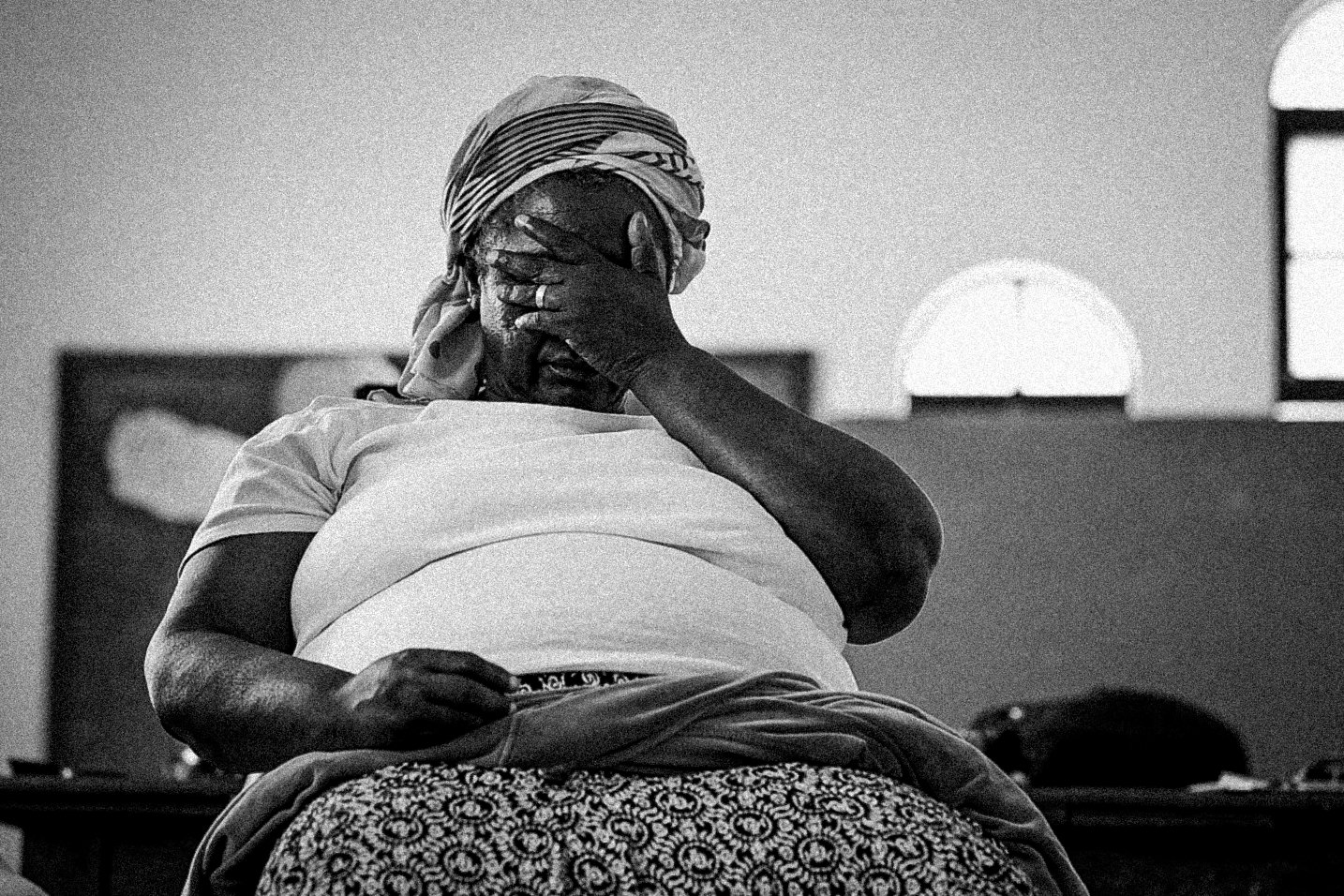 ALL RISE,
a non-profit organisation and registered law clinic for climate and environmental justice, has
commissioned an important independent report entitled
'Everything for Dust: the Collective Trauma of Opencast Coal Mining on Residents in Somkhele, KZN
' which lays bare the collective trauma experienced as a result of opencast coal mining. This report will be released during Mental Health Awareness Month, along with a high-level webinar on 25 October 2022. 
While the physical and environmental impacts of opencast coal mining have been highlighted in mining-impacted communities over the years, this new psychological report investigates an often-overlooked aspect of suffering. Collective trauma and the high levels of continuous trauma stress, suicidality and depression, as indicated by Everything for Dust, indicates an urgent need for intervention.
Janice Tooley – Director and founder of ALL RISE – says:
"Having met and talked to Somkhele residents over the years, we knew that people were suffering and feeling down about their circumstances as a result of the mine. But now, having the findings of an independent assessment conducted by a registered clinical psychologist, we are shocked at just how badly people's mental health has been eroded." 
Everything for Dust
For the 35 residents interviewed in the independent report, life has shifted drastically since the start of opencast coal mining in the area. Each blast carries a weight that has deeply impacted the psychological well-being of these residents.
This critical report provides an expert opinion from clinical and community psychology practitioner Dr Garret Barnwell on the psychological impacts of mining on community members of Somkhele in KwaZulu-Natal, whom ALL RISE is representing. 
The in-depth clinical interviews responded to the question posed by All Rise: "What are the impacts of mining on the psychological well-being of community members interviewed today?" 
Dr Garret Barnwell, Clinical Psychologist, says:
"My expert opinion is that the accumulation of traumatising and stressful events associated with the introduction and operation of opencast coal mining in Somkhele has caused psychological injury, which is consistent with collective trauma and other adverse individual psychological reactions, such as continuous traumatic stress disorders, depression and anxiety, which have developed and are maintained by the ongoing accumulation of threatening or horrific events." 
Some of the major traumas and accumulating stressors expressed by those interviewed can be categorised into:
 1) the multiple losses associated with relocation (e.g., disconnection from land, destruction of cattle kraals (izibaya)); 
2) the horror and sacrilege of exhumation and reburial of deceased family members associated with relocations; 
3) disruptions to identity and belonging through changes to social ecology;
4) impoverishment through loss of livelihoods and intergenerational wealth; 
5) chronic environmental (health) stressors and perceived contamination; 
6) community conflict and interpersonal violence. Additionally, as part of this collective trauma are elements of betrayal trauma where those responsible for protecting communities are perceived as perpetrating wrongdoings, neglecting or scapegoating those who raise complaints and are perceived as not responding appropriately to the (chronic) traumatic and stressful incidents.
Lihle Mbokazi – ALL RISE – says:
"I cannot explain the pain and trauma I experienced throughout the interviews. It was so devastating, painful, and heartbreaking to listen to clients describing how they felt when seeing the bones of their ancestors exhumed in an undignified process by the mine. There were times when I cried throughout the interviews. The mine had no shame and no respect for amadlozi of our land." 
It is no surprise that those interviewed described that the original sense of communality was fractured and disfigured by the social and ecological changes brought about by mining. What was once a thriving community with farming and grazing land has been obliterated and replaced by an industry that is psychologically associated with considerable harm. The sense of community within and between communities dramatically transformed for the worse. Today, these changes are experienced as collective traumas and accumulating stressors marked by a sense of institutional betrayal.
Join the Webinar on 25 October 2022
October is Mental Health Awareness Month, making it the fitting time to share this independent report, which is due to be launched with a Webinar at 2PM (SA time) on 25 October 2022. 
The webinar seeks to highlight the psychological impacts that opencast coal mining has on the communities residing in these areas. This angle is one that has yet to be extensively explored and needs urgent attention.
Five speakers will be leading the conversation during this webinar: 
– Dr Garret Barnwell, Clinical Psychologist
– Dr Dineo Skosana, PhD, Senior Researcher
– Dr Michael R Edelstein, PhD, Independent Scholar and Consultant 
– Asanda Benya, PdD, Sociologist
– Resident X, resident of Somkhele, KZN
ALL RISE founders, Kirsten Youens and Janice Tooley will be hosting the webinar. Kirsten Youens – CEO and founder of ALL RISE – says:
"The feeling of hopelessness in mining-impacted communities where the people have been abandoned by those who are mandated to help them is palpable. It is this feeling and our clients' ongoing cries for help that prompted us to call for a psychological study to provide recommendations to assist those in need."  
Members of the public are invited to register for the webinar HERE.
The Report will be placed on the ALL RISE website after the webinar.