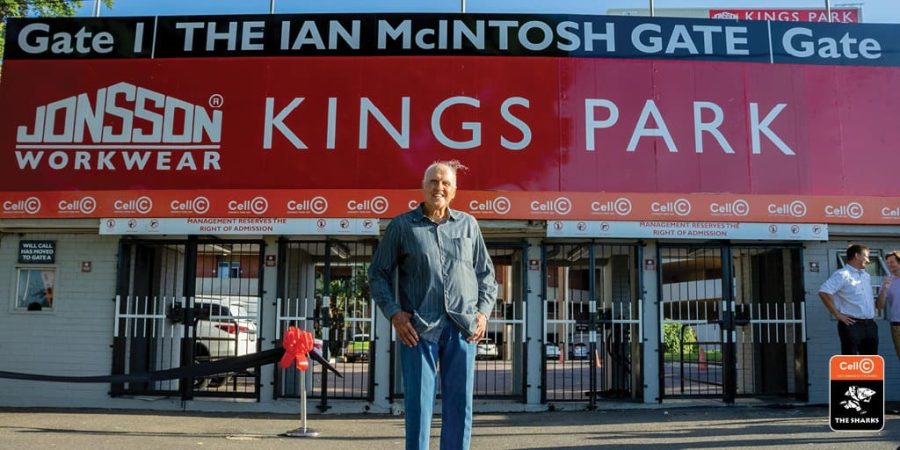 RIP: Former Springbok coach Ian McIntosh dies
Legendary former Springbok and Sharks coach Ian McIntosh passed away during the early hours of Wednesday morning. His cause of death has not yet been divulged. McIntosh, who grew up near Bulawayo in Zimbabwe, served as head coach for the Springboks during 1993 and 1994. In total, he oversaw 12 Tests as coach, with the Springboks winning […]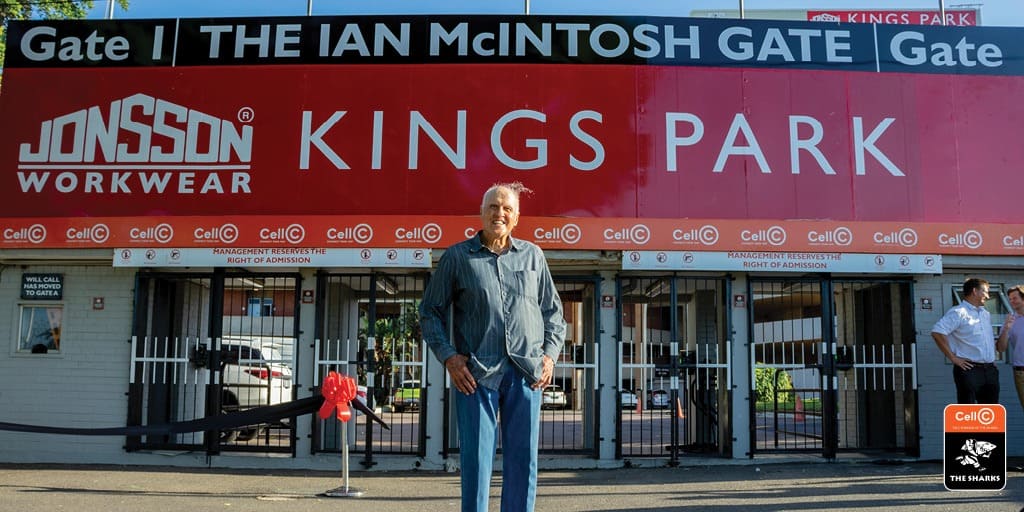 Legendary former Springbok and Sharks coach Ian McIntosh passed away during the early hours of Wednesday morning.
His cause of death has not yet been divulged.
McIntosh, who grew up near Bulawayo in Zimbabwe, served as head coach for the Springboks during 1993 and 1994.
In total, he oversaw 12 Tests as coach, with the Springboks winning four games, drawing two and losing six.
Prior to that stint at the helm of the Springboks, McIntosh famously coached the legendary Natal team during the late 1980s and early 1990s.
IAN MCINTOSH WAS FONDLY VIEWED AS THE 'GODFATHER' OF SHARKS RUGBY
He became one of the Sharks' favourite sons after Natal won their first Currie Cup in 1990, their centenary year, and he ultimately went on to oversee four Currie Cup triumphs as the team's coach. 'Mac' – as he was known – also coached the Sharks to two Super 12 finals.
In 2021, the Sharks named their main entrance gate at Kings Park after the iconic figure who remained as passionate as ever about the game throughout his years.
"It has been 30 years since Natal's inaugural Currie Cup win," the Sharks stated at that time.
"Today we salute Mr Ian McIntosh by naming our main entry gate to the stadium in his honour. This is just recognition for a coach, who has made an invaluable contribution to Sharks and South African Rugby."
The ceremony was attended by a host of former Sharks legends including Gary Teichmann, John Allan, Joel Stransky, Andre Joubert, Dick Muir and Wayne Fyvie.
After the tragic news of McIntosh's death came to light on Wednesday, tributes quickly poured in.
On Facebook, former South African cricketer Pat Symcox wrote: "Please stand Friends…A GREAT man has left us. An ICONIC rugby man who I am proud to have called a true friend to me.
"Someone who gave more than he received. Always humble, always straight and gracious. A family-man who lived for them and never wavered in his values. He loved life and rugby.
"Until the next game Master.."
Former Lions and Bok assistant coach Swys de Bruin also shared his condolences.
"Rest in peace, Mac. I Learned so much from you! Will be forever grateful. May God protect and comfort Rona, Craig and the rest of your family."
Former Springbok legend Kobus Wiese also shared the following message on Twitter: "Ian Mcintosh has passed away, a truly sad day. Fewer men has left such an impact through the great game of rugby on so many lives. His passion and commitment to the game was legendary. Mooi loop Uncle, may you rest in peace."
TRIBUTES AND CONDOLENCES HAVE POURED IN FOR 'MAC'