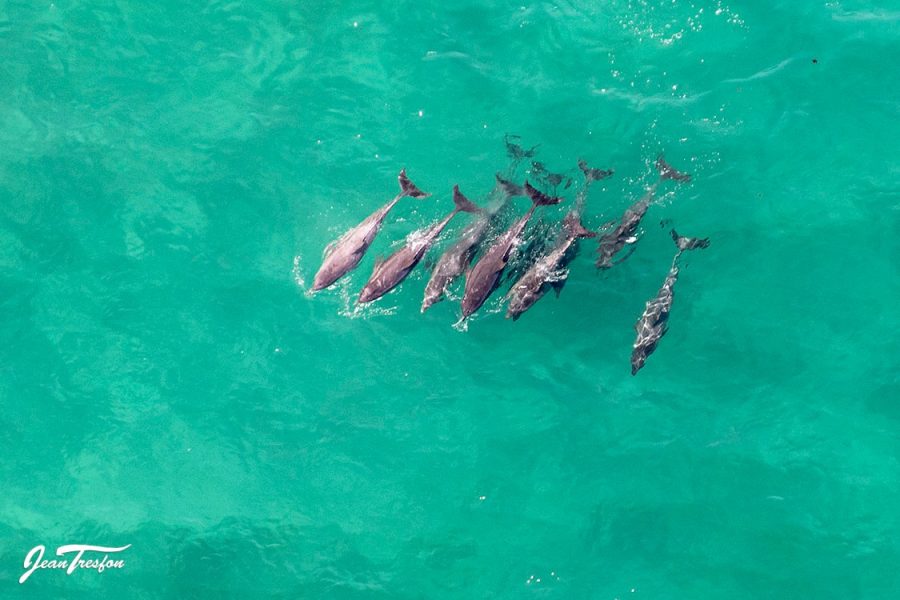 Sharks, dolphins, turtles: South Africa's waters are alive with marine life – 8 INCREDIBLE PICTURES
If you gaze up to the skies over the Western Cape coastline, there's an excellent chance you'd spot marine conservation photographer Jean Tresfon flying overhead. PICTURES | Is this the BIGGEST great white shark ever spotted in SA waters? Tresfon has been taking to the air for several years now, bringing those followers of his Facebook page award-winning photographs […]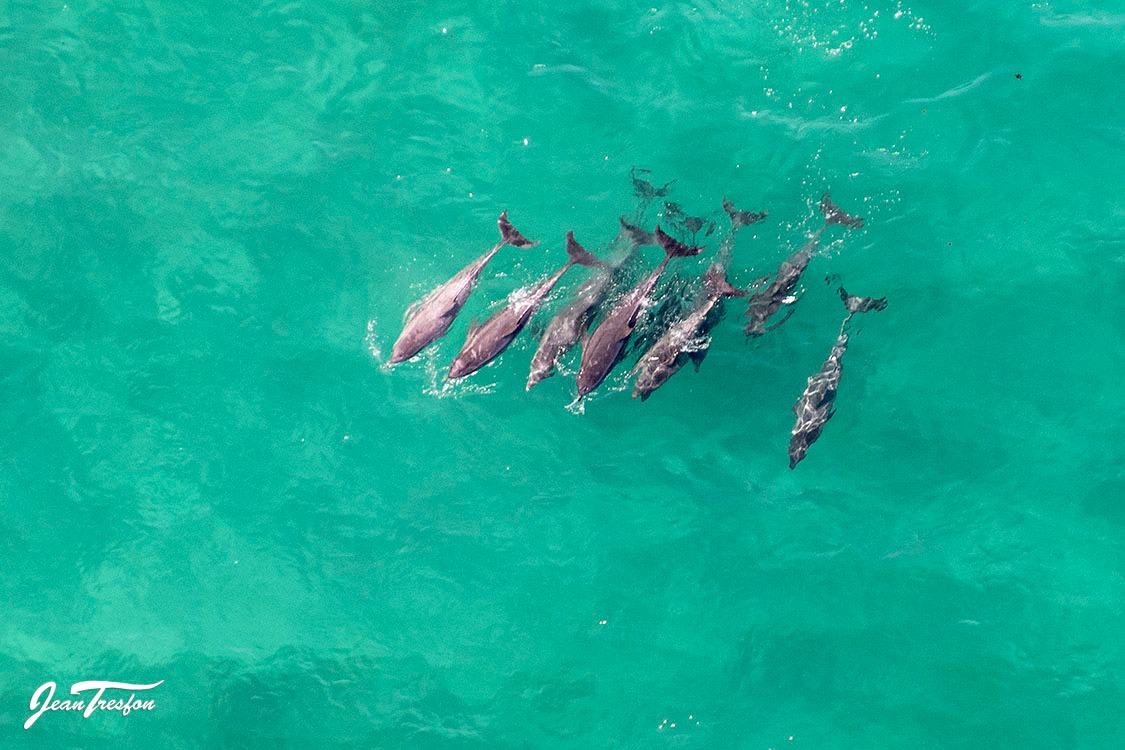 If you gaze up to the skies over the Western Cape coastline, there's an excellent chance you'd spot marine conservation photographer Jean Tresfon flying overhead.
PICTURES | Is this the BIGGEST great white shark ever spotted in SA waters?
Tresfon has been taking to the air for several years now, bringing those followers of his Facebook page award-winning photographs taken from his trusty gyrocopter.
FOR MORE ANIMAL SIGHTING VIDEOS VISIT THE SOUTH AFRICAN WEBSITE
If you're not already one of his nearly 51 000 followers, we strongly suggest you do so – NOW!
Tresfon's latest post captured several stunning images of a wide variety of marine life in and around the Breede River area of the Western Cape.
MUST READ | Bob the sea turtle returns to the ocean after 8 years at Two Oceans Aquarium – PICTURES
In his latest post, Tresfon wrote: "Every flight I make is special in its own way and teaches me something, either about flying or the marine environment. But sometimes, every now and again, the ocean gifts me an experience so extraordinary that I run out of superlatives when trying to describe it…
"Just over two weeks ago, on a Saturday morning, I opened the throttle of my tiny little flying machine, lifted clear of the ground, and was instantly greeted with a panoramic view of the Breede River mouth. The sea was the most incredible turquoise blue colour, quite possibly the clearest I have ever seen it with the seabed visible a long way offshore. There was not even a breath of wind and the surface was like a lake. I spent a few minutes helping a friend with a photographic survey of the alien vegetation on her farm before climbing over the saddle at Sandhoogte and heading for the coast at Noetzie.
MUST READ | Only in South Africa! Bird makes nest using cable ties – PICTURE
"I don't think I've ever seen so many hammerhead sharks in one place before, with literally thousands of juvenile smooth hammerheads along the shoreline for mile after mile. It's almost impossible to capture this abundance in a single photograph but I tried anyway and have several images with twenty or more sharks in a single frame! Further east, near Infanta lighthouse, we found a small pod of bottlenose dolphins and around the corner at Cape Infanta the cape fur seals were out in force. The clean water made for amazing spotting conditions and on several of the inshore reefs I could see both yellowtail and the reef fish they were hunting. Passing Klein Stilbaai, the eastern border of the De Hoop MPA, we routed to Infanta and the Breede River mouth.
"Just off the river mouth there was a large shoal of what I suspect were spotted grunter, and at the nearby Witsand main beach several people were swimming in the beautiful warm water, completely unaware of a large dusky shark swimming not far away. This happens so often, proving yet again that sharks are not the mindless man-eaters the media makes them out to be. The water remained crystal clear around the Duiwenhoks River mouth, something that happens only rarely, and there were big shoals of katonkel (bonito) on the surface. A few boats and fishing kayaks were out chasing the action, with these bullet-like gamefish smashing through the surface as they chased the unfortunate baitfish, and the birds circling overhead for the scraps.
WATCH | Canadian man rescues trapped moose with bare hands
"Unusually, we spotted quite a few turtles along this stretch, and also a large pod of bottlenose dolphins as well as a cape fur seal charging through a school of small fish. At Blombos there were several large dusky sharks cruising right in the shallows, and nearby a large shoal of baitfish was being chased by a school of leervis (garrick). The constant stream of hammerheads was also still spread along the coast with one or two properly fat and healthy looking individuals to be seen amongst them. It seems that the warm water was conducive to love since we spotted a mating pair of humpback dolphins and a pair of duckbill rays that were either mating or fighting!
"Somewhere between Noetzie and Stillbaai we had the privilege of the most incredible sight, several schools of truly massive dusky kabeljou circling in tight groups. These highly endangered fish are still much prized by local fisherman and it was amazing to witness their natural behaviour undisturbed by humans. On the way back towards Witsand there were a few spearos in the water, taking advantage of the rare crystal clean water, and in one case the divers were completely unaware of a large shark nearby.
ALSO READ | Bear poses for 400 'selfies' on wildlife camera – PICTURES
"As we approached Witsand at low tide it was lovely to see a few folks enjoying the pristine natural rock pools for a swim. Flying a little way back up the river we landed back at the bush strip pretty much stunned by the experience of seeing so much life in such a small stretch of coast. Later that afternoon, together with Derick and Johan Burger, I had a bumpy flight back to Cape Town in a rising westerly wind, but I hardly noticed the terrain, with the mental images of the morning's flight playing over and over in my head!"
All pictures published with the permission of Jean Tresfon