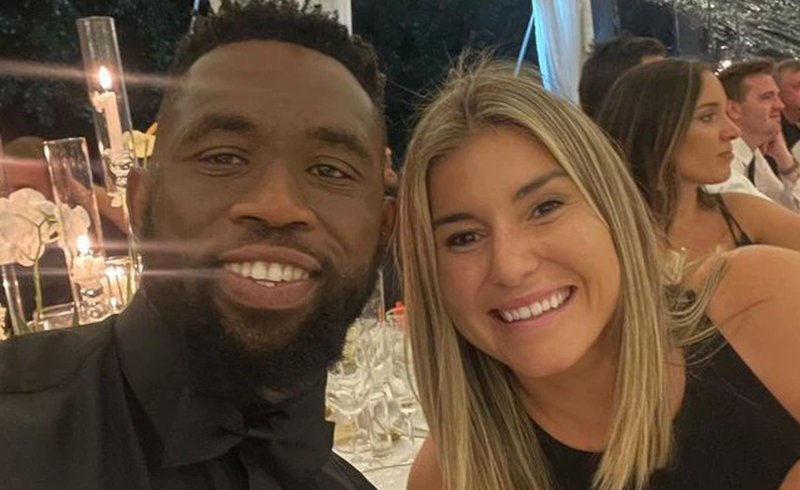 Siya Kolisi rips up the dance floor at Eben Etzebeth's wedding – WATCH
Siya Kolisi lived his best life at Eben Etzebeth's wedding on Saturday, 4 February. Check out how the Springbok captain ripped it up on the dance floor, grooving to South African band Mango Groove's 'Special Star'. ALSO READ | Eben Etzebeth gets married – FIRST PICTURE! Eben and Siya have been team-mates for a long time. They played […]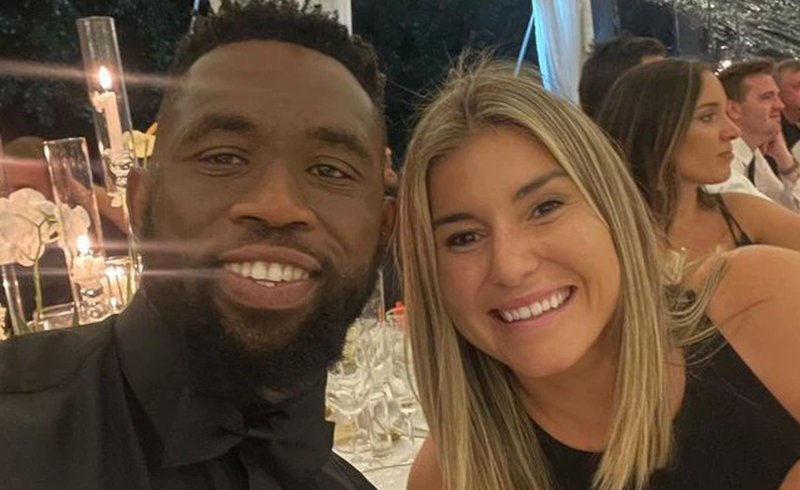 Siya Kolisi lived his best life at Eben Etzebeth's wedding on Saturday, 4 February. Check out how the Springbok captain ripped it up on the dance floor, grooving to South African band Mango Groove's 'Special Star'.
ALSO READ | Eben Etzebeth gets married – FIRST PICTURE!
Eben and Siya have been team-mates for a long time. They played together for the Stormers before Etzebeth moved to Toulon and have both since joined the Sharks in Durban.
ALSO READ | BULLS RELEASE STATEMENT ON ALLEGED PLAYER MURDER CASE
The pair is also Springbok team-mates and have forged a close friendship outside the bounds of their employment.
WATCH: SIYA KOLISI'S SLICK DANCE MOVES AT EBEN ETZEBETH'S WEDDING
View this post on Instagram
SPRINGBOK FIXTURES IN 2023
Rugby Championship
8 July: Springboks vs Australia (Loftus Versfeld, Pretoria)
✈ 15 July: Springboks vs All Blacks (Venue TBC)
29 July: Springboks vs Argentina (Ellis Park, Johannesburg)
ALSO READ: Siya Kolisi — From rags to riches
Rugby World Cup warm-ups
✈ 5 August: Springboks vs Argentina (Vélez Stadium, Buenos Aires)
✈ 19 August: Springboks vs Wales (Millennium Stadium, Cardiff)
✈ 25 August: Springboks vs All Blacks (Twickenham Stadium, London)
Rugby World Cup
✈ 10 September: South Africa vs Scotland (Stade Vélodrome, Marseille)
✈ 17 September: South Africa vs Romania (Stade de Bordeaux, Bordeaux)
✈ 23 September: South Africa vs Ireland (Stade de France, Saint-Denis, Paris)
✈ 1 October: South Africa vs Tonga (Stade Vélodrome, Marseille)
ALSO READ: 'School drops and pick ups' — Siya Kolisi gushes over kids
The World Cup playoffs will take place at the Stade Velodrome in Marseille and Stade de France in Paris from 14 October to 28 October.
The teams contesting these knockout matches will be determined as the World Cup progresses, so it is not certain whether or not the Springboks will advance beyond the pool stage of the competition.
But the Springboks, under Siya Kolisi and Eben Etzebeth's leadership, could potentially go all the way and contest the 2023 World Cup final.
ALSO READ: All Blacks chasing South African sprint sensation
Quarter-finals sequence of play is as follows
QF 1 — Winner Pool C vs Runner up Pool D
QF 2 — Winner Pool B vs Runner up Pool A
QF 3 — Winner Pool D vs Runner up Pool C
QF 4 — Winner Pool A vs Runner up Pool B
Semi-finals sequence of play is as follows
SF 1 — Winner QF1 v Winner QF2
SF 2 — Winner QF3 v Winner QF4
Third place playoff
Loser SF 1 vs Loser SF 2
World Cup final
Winner SF 1 vs Winner SF 2
ALSO READ: Springbok player profile — Siya Kolisi