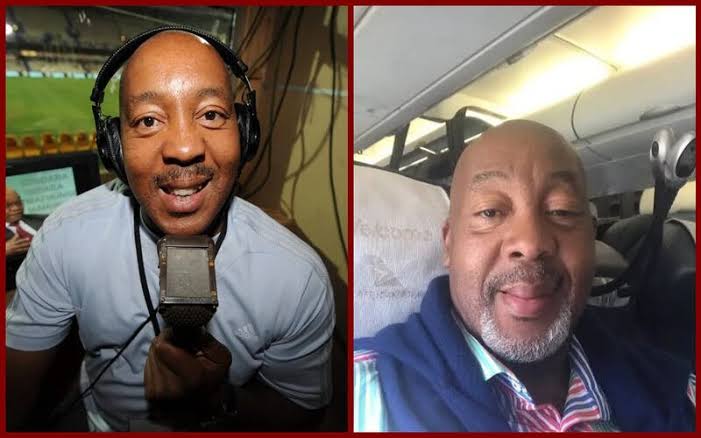 Sportscaster Baba Mthethwa reflects on leg amputation
Sports commentator Baba Mthethwa reflected on his leg amputation and tying the knot In a video on Twitter. Popular sportscaster Baba Mthethwa took to social media to look back on that last year when he got married again and his leg was amputated. ALSO READ:Soweto derby: Broadcast details, kick-off time and 'special show' BABA MTHETHWA: […]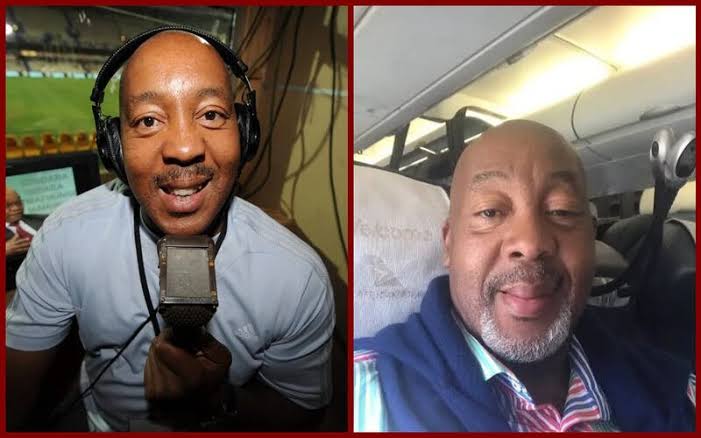 Sports commentator Baba Mthethwa reflected on his leg amputation and tying the knot In a video on Twitter.
Popular sportscaster Baba Mthethwa took to social media to look back on that last year when he got married again and his leg was amputated.
ALSO READ:Soweto derby: Broadcast details, kick-off time and 'special show'
BABA MTHETHWA: 'I BELIEVED A MIRACLE WAS COMING' 
In the video shared on Twitter on Tuesday, 23 May the commentator Baba Mthethwa shows a collection of photos of his leg amputation and him carrying on with life.
The Citizen reports that the SuperSport commentator had his left leg amputated and also got married a year and a half ago.
Mthethwa said in an interview with broadcaster Robert Marawa in 2022 on Marawa's MSW (Marawa Sports Worldwide) show that he had his leg amputated because of gangrene.
"I had to amputate my leg halfway because I had gangrene. That is what made me sick. The reason I had to amputate was because the gangrene was going up my leg so we had to amputate so that I could be able to live longer," he said in the interview.
He added that he was sick, and bed-ridden for months in 2022 but got better because of his wife.
"When the year started, I fell sick Robert. I was on a deathbed for six solid months. Thanks to my wife I got better. She was there for me, helping me get better with the family and my children as well. They have always been there supporting me. If it wasn't for them, I probably wouldn't have been sitting here today" he said.
"For some reason, on my deathbed, I received a call from one of the biggest companies in the world to come and help them with a campaign they had."
The sportscaster said he couldn't comment about the aforementioned events in his life when he was contacted by the publication.
"I will talk to the team and will come back to you. The plan was to do a documentary," said Mthethwa.
ALSO READ: 'Gomora': Israel Matseke-Zulu goes public after leg amputation [photos]
SPORTSCASTER GETS MARRIED
Sunday World shared pictures of sports commentator Baba Mthethwa getting married earlier this month on Twitter.
"Mthethwa and Monica met over 20 years ago through business and have remained friends throughout the years. He was previously married to businesswoman Kgomotso Olivia Koosimile. They divorced in 2019," reports the publication.
The photos show the sports commentator sitting in his wheelchair, dressed in traditional attire, matching with his wife while surrounded by family and friends.
According to The Citizen, this is Mthethwa's second marriage after a nasty divorce from his first wife, Kgomotso Koosimile, in 2019.
"I need to give my family more time than myself because of what they went through and what I put them through. My wife will always say to me 'sometimes I feel like I'm alone but since you have healed, I have this thing that God gave us more time for me to spend with this man'," said Mthethwa in the interview with Marawa.
ALSO READ:Orlando Pirates: Zinnbauer defends 'showboating' Makaringe
ALSO READ | CHIEFS WILL WELCOME BACK AT LEAST ONE PLAYER FOR SOWETO DERBY