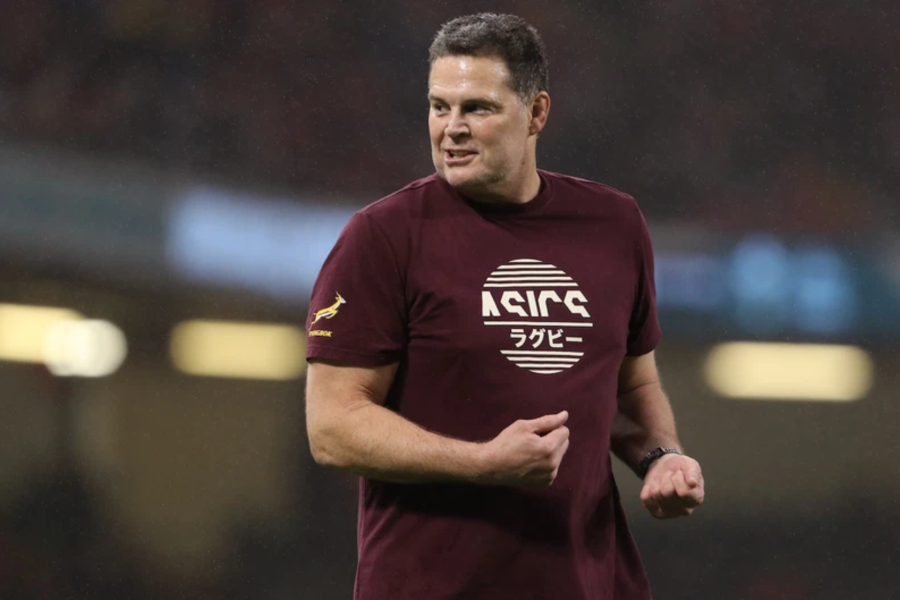 Springbok bolters for RWC: Rassie name drops NINE contenders
Rassie Erasmus singles out NINE Springbok players in line for Rugby World Cup selection. Rassie Erasmus has highlighted the strides the Springboks have made in terms of building squad depth since 2019 by listing nine youngsters who are likely to made the RWC squad. The Springboks have kick started their preparations for the 2023 Test […]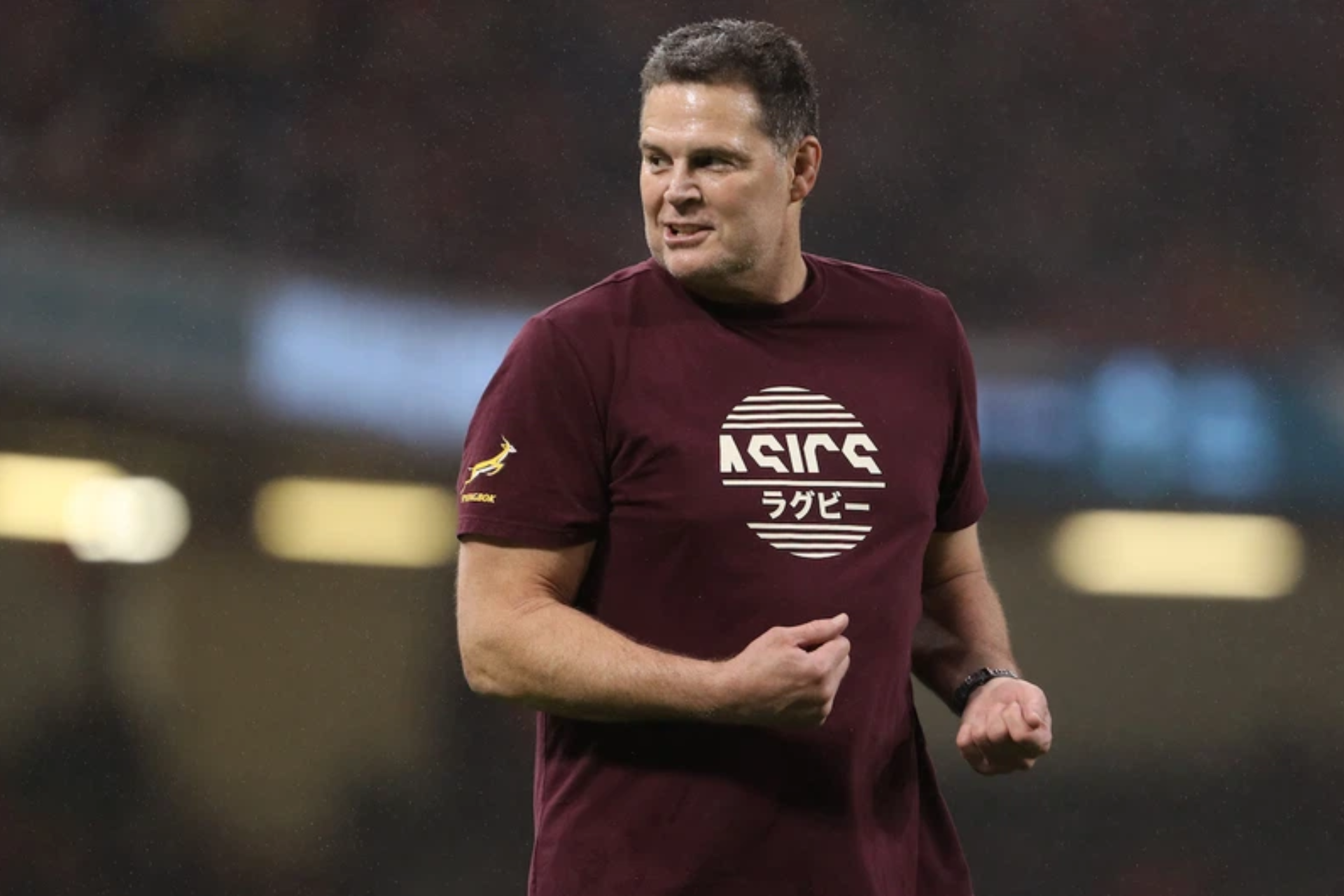 Rassie Erasmus singles out NINE Springbok players in line for Rugby World Cup selection.
Rassie Erasmus has highlighted the strides the Springboks have made in terms of building squad depth since 2019 by listing nine youngsters who are likely to made the RWC squad.
The Springboks have kick started their preparations for the 2023 Test season, which includes a truncated Rugby Championship (July) and a World Cup campaign (September-October). Those two tournaments will be played either side of three Test friendlies (August).
In a wide-ranging media briefing at SA House (SA Rugby's head-quarters) in Cape Town on Thursday, Rassie and head coach Jacques Nienaber spoke at length about the structures in place to get the Springboks in peak condition both physicality and mentally, as well as the player-depth within Springbok rugby and the possible composition of South Africa's squads for the Rugby Championship and later the World Cup.
REVEALED: When the Springboks' World Cup squad will be named
DID RASSIE ERASMUS JUST REVEAL WHO'S GOING TO THE WORLD CUP?
Addressing the viewpoint — mainly within European rugby circles — that the Springboks haven't done much in the way of player development and building squad depth and will pretty much select the same squad or close to the same for this World Cup as they did in 2019, Rassie singled out several players with non-World Cup experience who are in line to travel to France.
"Ox Nche wasn't at the previous World Cup, Joseph dweba wasn't there, Salmaan Moerat (injured at the moment), Evan Roos, Jaden Hendrikse, Grant Williams, Manie Libbok, Canan Moodie, Kurt-Lee Arendse all weren't," Rassie boasted.
"So people like to say we're just carrying on with the same squad, but I've just mentioned nine guys who're probably really close to making the World Cup squad."
ALSO READ: Mark your calendar — 2023 in focus for the Springboks
SPRINGBOKS PLAYER-POOL MUCH BETTER IN 2023 THAN IN 2019
Latching on to what his colleague and close friend Rassie said, Nienaber went on to explained
"I'm just going to take one position group as an example. If you think of where we were in 2019, we were almost clutching for No 9s.
"We knew we had Faf [de Klerk], but there's was the likes of Ivan [van Zyl] and Embrose [Papier] and then Herschel came through at the last minute," he said,
"If you look where we are now, we currently have five, six maybe seven No 9s that are competing. So I think in terms of the depth of the squad that we currently have available to us, we're in a better position," the Springbok boss concluded.
SOUTH AFRICA'S 2023 TEST FIXTURES
Rugby Championship
8 July: Springboks vs Australia (Loftus Versfeld, Pretoria)
✈ 15 July: South Africa vs New Zealand (Mount Smart, Auckland)
29 July: South Africa vs Argentina (Ellis Park, Johannesburg)
World Cup warm-ups
✈ 5 August: South Africa vs Argentina (Vélez Stadium, Buenos Aires)
✈ 19 August: South Africa vs Wales (Millennium Stadium, Cardiff)
✈ 25 August: Springbok vs New Zealand (Twickenham Stadium, London)
Rugby World Cup
✈ 10 September: South Africa vs Scotland (Stade Vélodrome, Marseille)
✈ 17 September: Springbok vs Romania (Stade de Bordeaux, Bordeaux)
✈ 23 September: South Africa vs Ireland (Stade de France, Saint-Denis, Paris)
✈ 1 October: South Africa vs Tonga (Stade Vélodrome, Marseille)