The City of Cape Town is set to sue SANTACO
SANTACO could soon be handed a hefty cleaning bill by the City of Cape Town over the damage caused by the recent strike.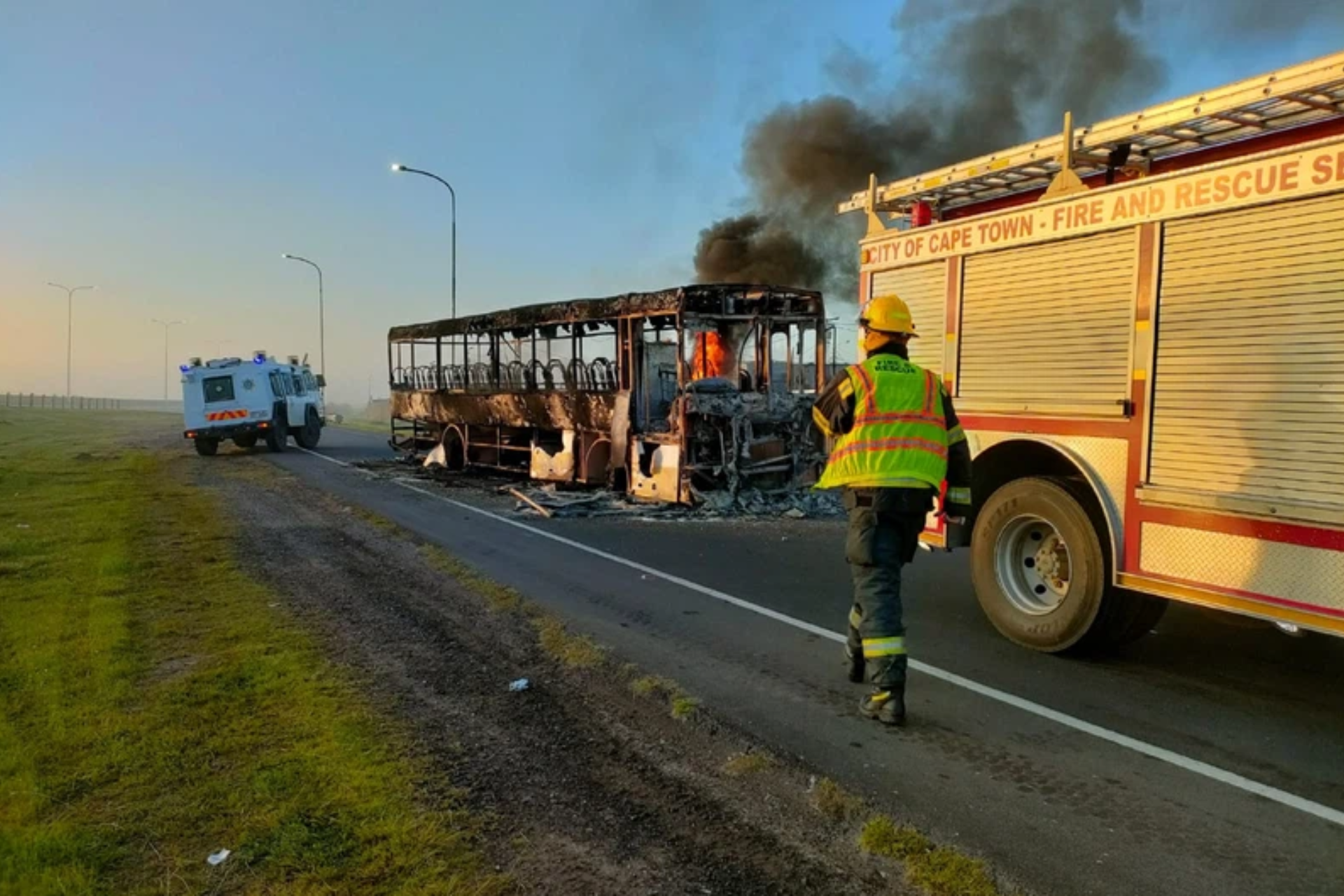 The City of Cape Town is busy tallying up costs of the damage caused by the violent eight day stayaway by the taxi industry earlier this month as it intends to sue the South African National Taxi Council (SANTACO).
Speaking to the media, mayor Geordin Hill-Lewis says he has instructed every department to assess and the damage each of their departments suffered as a result of the strike.
ALSO READ: The REAL cost of the Western Cape taxi strike in NUMBERS
CITY OF CAPE TOWN TO MAKE SANTACO PAY
Hill-Lewis says the City is not willing to the repairs and financial loss become the burden to Cape Town residents.
"The City is busy assessing and quantifying the full cost of damage to our vehicles and infrastructure, and the cost of additional policing over those days of unacceptable violence. We have every intention of pursuing civil action to recover these costs and to make sure that those responsible for the violence and damage are held both criminally and financially liable", says Hill-Lewis.
"The City, Province(Western Cape Government), and the taxi industry may have reached an agreement to end the strike, this in no way absolves the taxi industry of responsibility for the damages caused", he adds.
WHAT WAS DAMAGED DURING THE STRIKE?
ALSO READ: Cabinet criticizes the Cape Town taxi strike
ALSO READ: Taxi strike called off: Will City of Cape Town release impounded taxis?
Some of the known damage caused includes, 10 Golden Arrow buses that were torched, a City deport was petrol-bombed with a number of municipal and private vehicles destroyed and the Nolungile Community Health Centre at Site C in Khayelitsha was torched.
Western Cape Mobility Minister Ricardo McKenzie, revealed in parliament that an estimated was lost by the provincial government daily as the violence persisted.
Cape Town was also placed on an international watch list for during that time, warning any tourist planning on travelling to the City.