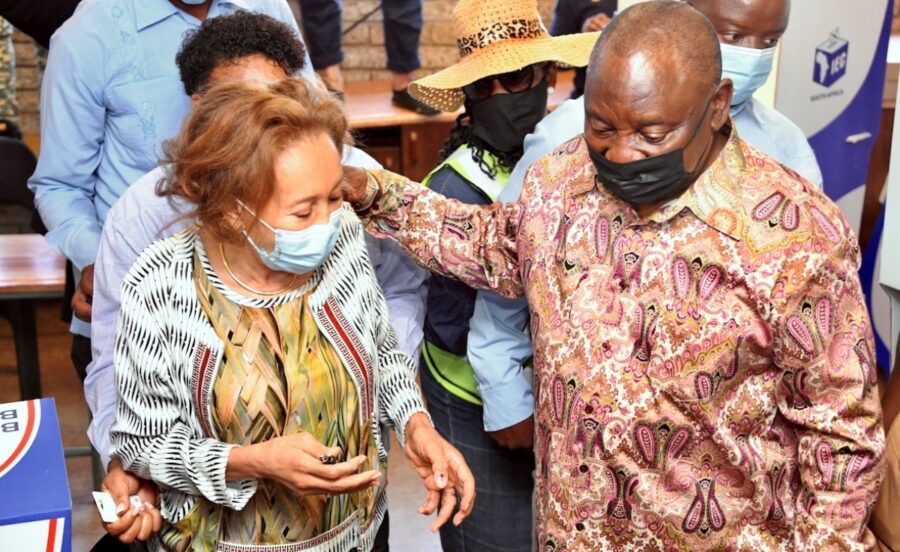 Voter Turnout Lowest in 27 Years, Zille Dragged Out of Polling Station
As of 18h00 on Monday, 1 November 2021, voter turnout in South Africa at the local government elections was unfortunately at an all-time low of just above 23%, according to SABC researcher Ronesh Dhawraj. Ronesh tweeted: "Only 6.8 million of the 26.2 million registered voters have turned up to cast their ballot for the #2021MunicipalElections. […]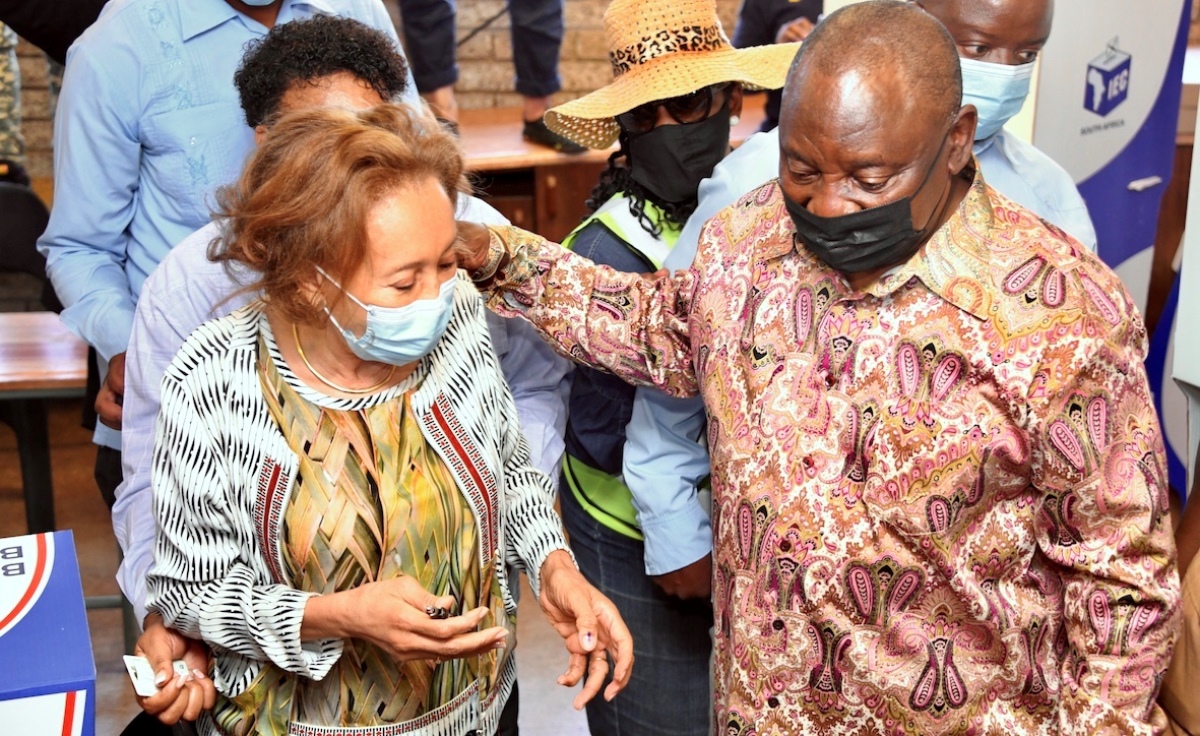 As of 18h00 on Monday, 1 November 2021, voter turnout in South Africa at the local government elections was unfortunately at an all-time low of just above 23%, according to SABC researcher Ronesh Dhawraj.
Ronesh tweeted: "Only 6.8 million of the 26.2 million registered voters have turned up to cast their ballot for the #2021MunicipalElections. Lowest turnout in 27 years of South African elections."
The South African government has stressed it is not too late to make your way to a voting station. "The IEC has reiterated that while voting stations will close at 9pm, voters who are at the voting station or in a queue at the time will be allowed to vote."
While allegedly trying to give the same message to people in a queue at Fernwood Primary School voting station, Helen Zille was dragged out by police who thought she was canvassing. The DA Federal Council Chair was apparently telling people to continue waiting in the queue – in Bethelsdorp, Nelson Mandela Bay – and not give up. An ANC observer reported her actions as canvassing. The DA has reportedly opened a case of assault against the police officer who 'frogmarched' her out of the station. (Update: Read Helen Zille's full comment on the Nelson Mandela Bay voting station incident.)
According to the DA's Shadow Minister of Police, Andrew Whitfield, voting has ground to a halt in many voting districts "with very high numbers of DA voters in NMB. One machine and one stream for 4,000 voters for example. Machines not working. This dysfunctionality is suppressing turnout."
There have been several issues around the country at polling stations, including the arrest (and subsequent release) of a journalist in Soweto; and the delay of 20 voting stations opening in KwaZulu-Natal (at Camperdown, Umdloti and other spots) due to community protests.
This morning President Cyril Ramaphosa was booed by supporters of opposition parties as he arrived, with his wife Dr Tshepo Motsepe, to cast his vote in Soweto. Speaking to the press afterwards, the SA President admitted many voters were unhappy but urged them to support the ANC so it could do better.
Clad in an iconic Madiba shirt, President Ramaphosa made his mark around 10am, as cameras flashed in his face.
His voting station at Hitekani Primary School, a stone's throw away from his childhood home, was abuzz with people who wanted to grab his attention.
Fielding questions from reporters, the First Citizen said he and his wife were "delighted" to have exercised their democratic right to vote in the country's sixth local elections.
He said he was pleased that many South Africans were coming out in their numbers and believes that the country should be very proud.
"Our democracy is spreading and coming more and more entrenched. Many ordinary people are very excited about their participation in this whole process."
The President said the ANC was looking forward to an "overwhelming" victory in Johannesburg, various metros and municipalities in Gauteng and other parts of the country.
"We've been able to go out and meet them and listen to them. This is the one election where we are clearly saying to our people, we are going to be better. We realise that we have not met the aspirations of our people."
The President acknowledged that the provision of delivery of municipal services has been difficult and complex.
"Our people have reason to complain but they also have reason to raise the issues and through the vote, they are expressing themselves either in a form of support or protest of what they believe may have or have not been done."
Once again, the President said his party was committed to remedying the situation and putting more effort – be it sewerage on the street, lack of electricity or water.
"Even where it is difficult and we can't close potholes, the least we can do is to go and explain to our people and tell them why we were not able to do it and what our plan is."
Turning his focus on rooting out corruption, he told reporters that the State Capture corruption had been stopped on its tracks after many State-owned entities were compromised.
"I know that you want to see everybody's heads chopped out. You want to see drama. That will only happen when the Zondo Commission report is out."
Deputy President David Mabuza
Deputy President David Mabuza, who is in Mpumalanga, promised citizens that his party will not fail them, as the party deals with factional battles.
Former President, Thabo Mbeki
Former President Thabo Mbeki, who voted in Johannesburg, said the country needed honest leaders to address the challenges that it is facing.
Shameful, shameful behaviour by SAPS, dragging Helen Zille away, bending her arm behind her back, and all because some ANC idiot made a spurious allegation against her. Is that all it takes for the cops to do the ANC's bidding? Let's hope heads roll here. https://t.co/KOBpdYnM5n

— Jacques Maree (@JacquesMaree73) November 1, 2021
WATCH: Former Pres Zuma has voted at Ntolwane primary school in Nkandla. Here he is seen greeting ANC supporters camped at the gates of the school. Speaking the media, he said he voted for the ANC and it will rule forever (kuyoze kubuye leyo ndoda eyahamba). @IOL #Elections2021 pic.twitter.com/hzxiFvBYo8

— Sihle Mavuso (@ZANewsFlash) November 1, 2021