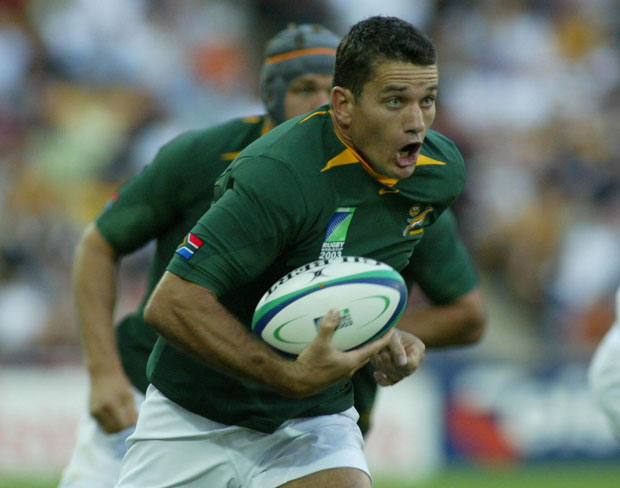 Rugby World Cup 1995: Where are they now – Joost van der Westhuizen
South Africa unforgettably won the 1995 Rugby World Cup on home soil – now 28 years ago. Where are those Springbok heroes today? FOR THE LATEST RUGBY WORLD CUP 2023 NEWS VISIT THE SAPEOPLE WEBSITE The SAPeople website takes a look at what has happened to the heroic starting Springbok XV that memorable day at Ellis […]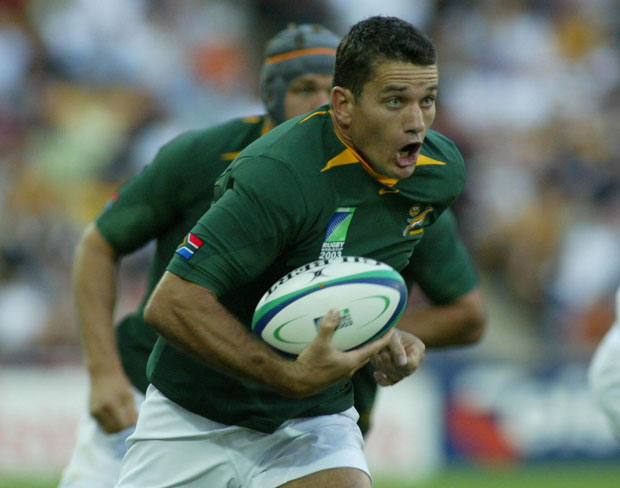 South Africa unforgettably won the 1995 Rugby World Cup on home soil – now 28 years ago.
Where are those Springbok heroes today?
FOR THE LATEST RUGBY WORLD CUP 2023 NEWS VISIT THE SAPEOPLE WEBSITE
The SAPeople website takes a look at what has happened to the heroic starting Springbok XV that memorable day at Ellis Park in Johannesburg, and here we pay tribute to scrumhalf Joost van der Westhuizen, who tragically passed away in 2017.
Van der Westhuizen was diagnosed with motor neurone disease in 2011, an illness he fought until he passed away at the age of 45 in 2017. The J9 Foundation, founded in 2012, assists other MND sufferers, and Van der Westhuizen's family remains actively involved with this charity.
JOOST VAN DER WESTHUIZEN (SCRUMHALF)
Van der Westhuizen added a Tri-Nations and two Currie Cup titles to his honours roll in a career that lasted eight years beyond the 1995 World Cup. He went on to represent the Boks at the 1999 and 2003 World Cups before retiring as the then most-capped Springbok.
Capped 89 times for the Springboks Joost became the country's first choice scrumhalf in the mid-to-late nineties to early 2000s retiring a rugby legend with a career test try tally of 38 earning him the record of being the scrum-half with the most tries in Test Rugby.
Inducted in the International Rugby Hall of Fame in 2007 he represented South Africa in three Rugby World Cups in 1995, 1999 and 2003. Of course one of his most iconic moments came during the famous 1995 triumph when he completed an incredible tackle on All Blacks superstar Jonah Lomu.
He is also the only Springbok to captain his country in both the Sevens and the 15-man games in World Cups.
After retirement stint in front of the cameras at SuperSport followed briefly before he moved into other avenues of business.
MUST READ | Where will the Springboks play in the 2023 Test season?
What is your favourite Joost – or Rugby World Cup 1995 – memory?
Let us know by clicking on the comment tab below this article or by sending and email to admin@sapeople.com or a WhatsApp to 060 011 021 1
READ | Rugby World Cup 1995: Where are they now – Andre Joubert
READ | Rugby World Cup 1995: Where are they now – Chester Williams
READ | Rugby World Cup 1995: Where are they now – Japie Mulder
READ | Rugby World Cup 1995: Where are they now – Hennie le Roux