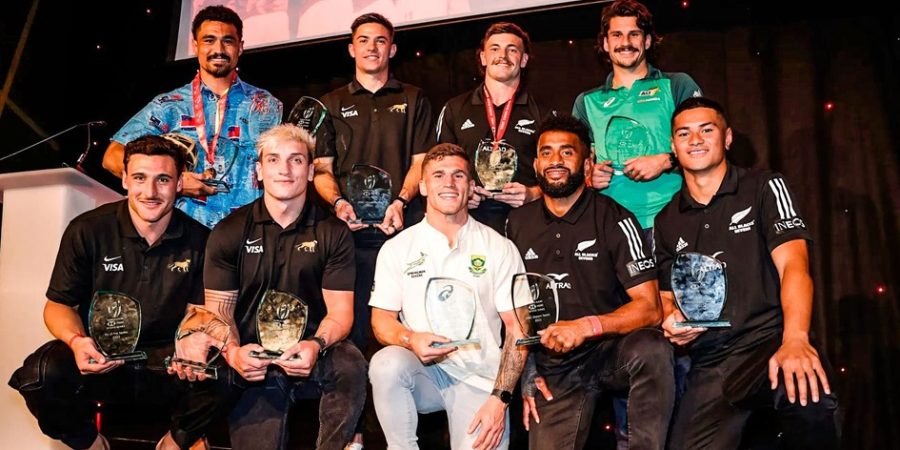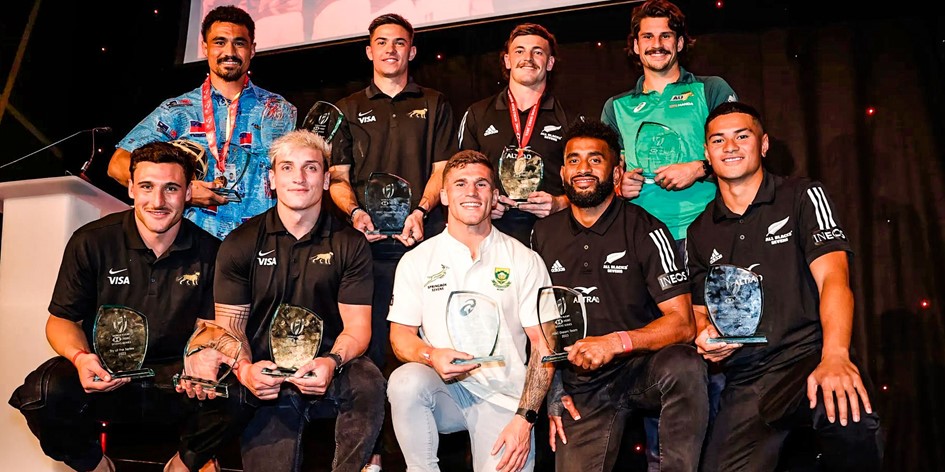 World Rugby honours Blitzboks dynamo Ricardo Duarttee with top award
Blitzboks star Ricardo Duarttee was among the 2023 World Rugby Sevens Series award winners announced on Sunday following the conclusion of the season in London. ALSO READ: Curtain falls on Blitzboks' turbulent season The outstanding performers were honoured at a ceremony held at the Twickenham Stadium on Sunday evening following the 11th and final round of […]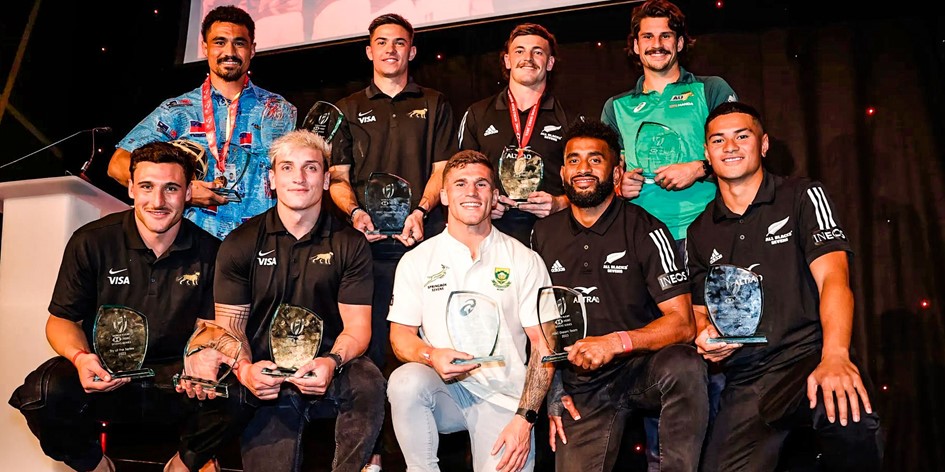 Blitzboks star Ricardo Duarttee was among the 2023 World Rugby Sevens Series award winners announced on Sunday following the conclusion of the season in London.
ALSO READ: Curtain falls on Blitzboks' turbulent season
The outstanding performers were honoured at a ceremony held at the Twickenham Stadium on Sunday evening following the 11th and final round of the men's 2023 series.
The awards recognise and celebrate the players and teams who have performed at the highest level across the 2023 series and produced the most memorable moments that thrilled and inspired fans around the globe.
Aside from the 'Hotstepper Award', which the nominees were voted by fans on social media, winners have been selected by the World Rugby Sevens Series Awards panel, comprising former international sevens players and Series commentators, across the eight categories.
ALSO READ: Stormers and Blitzboks star Seabelo Senatla's career hanging in the balance
TRICKY RICKY CROWNED ROOKIE OF THE YEAR
Blitzboks breakthrough star Durattee scooped the Rookie of the Year award, which goes to a player who has made their sevens series debut in the current season and delivered an outstanding performance.
Duarttee made his series debut for South Africa sevens in Dubai, winning a cup final in his inaugural event.
The 25-year-old played in 52 matches this season, scoring 15 tries, 67 conversions and one penalty for 212 points in his debut season.
Samoa's Vaa Apelu Maliko finished as the season's top try-scorer, after scoring an incredible 50 tries across the 11 tournaments, and he also earned the Impact Player Award, for the player who demonstrated the most consistency and delivered the greatest impact against four key criteria – carries, offloads, line-breaks and tackles.
ALSO READ: Embarrassing Blitzboks crash out of London Sevens
BLITZBOKS MISS OUT ON DREAM TEAM OF THE SEASON SELECTION
Dream Team: Rodrigo Isgro (Argentina), Leroy Carter (New Zealand), Marcos Moneta (Argentina), Akuila Rokolisoa (New Zealand), Vaa Apelu Maliko (Samoa), Luciano Gonzalez (Argentina), Henry Paterson (Australia)