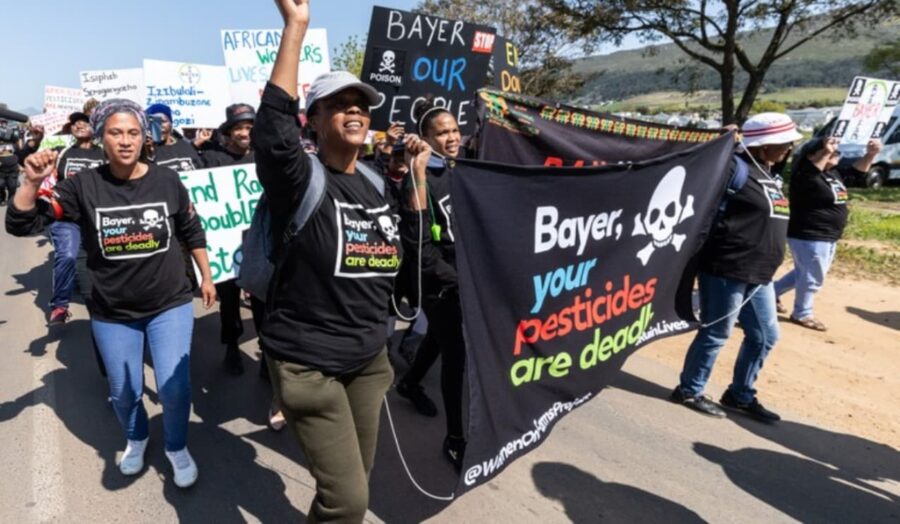 Farm workers march against pesticides
They call on European company to stop exporting EU-banned pesticides to South Africa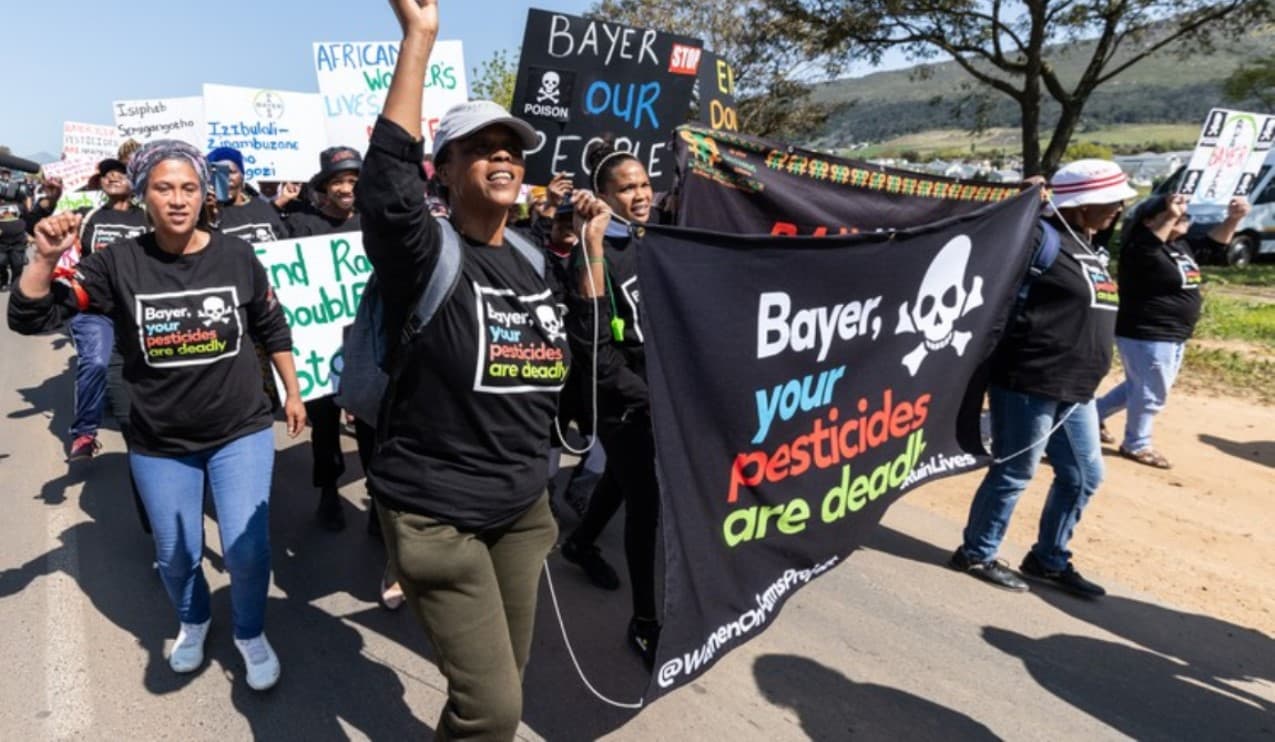 About 200 women working in agriculture held a protest march in Paarl on Friday, calling on European company Bayer to stop producing and exporting pesticides to South Africa.
Pesticides that are banned in the EU are being exported to South Africa by pharmaceutical and biotechnology company Bayer.
Women working on farms in the Boland say the use of these pesticides is making them ill.
About 200 women marched to Bayer's offices in Paarl to demand these exports come to a halt.
Scores of pesticide products that are banned from use in the European Union are being exported to and used in South Africa.
marched to the to Bayer head office
The protesters marched to the head office of Bayer, a German pharmaceutical and biotechnology company. They carried placards that read: "Bayer, your pesticides are deadly" and "End double standards".
The march was organised by the Women on Farms Project (WFP), an organisation working with women farm workers and farm dwellers in the Western Cape.
The WFP memorandum demands Bayer immediately end production and exports of pesticides currently banned in the EU but sold to South Africa and other developing countries. The memorandum, handed over at Bayer's office gate to a company representative, stated there are at least 54 such products.
WFP labour programme organiser Katrina Claasen said they get a lot of complaints from women on the farms women about asthma, sinus problems, and skin irritation on their hands after working with crops that had been sprayed with pesticides.
Claasen said she knew male farmworkers who worked with pesticides on a farm in Rawsonville without gloves, face masks, or any protective clothes. She said farmers have a responsibility to send their workers to clinics if they fall ill from possible pesticide exposure.
spraying pesticides
Mercia Adams, a farm worker who now lives in an informal settlement close to vineyards in Rawsonville, said her 13-year-old daughter fell ill with coughing and sinus problems last year and is now on medication. Adams's mother also became asthmatic after spraying pesticides in the vineyards for years. "Us farm workers are expected to work and work and work," she said.
WFP director Colette Solomon said after doing research in 2017 the organisation found that many farm workers and dwellers are exposed to pesticides.
In 2019, the organisation started focusing on getting the South African government to ban 67 pesticides that were already banned in the EU. In May last year women marched in Worcester calling for this ban. In September 2022, the National Department of Agriculture, Land Reform and Rural Development announced it would start phasing out certain pesticides and ban them completely by June 2024.
ALSO READ: South Africa Set to Ban Certain Pesticides by 2024
Solomon said European governments also have a responsibility to oversee that the companies in their countries ensure they stop the production and export of these pesticides.
Solomon said their new pesticide campaign was about "double standards". "If pesticides are banned in the European Union because they are so harmful and dangerous … it cannot be right that they are continuously sold in our country," she said.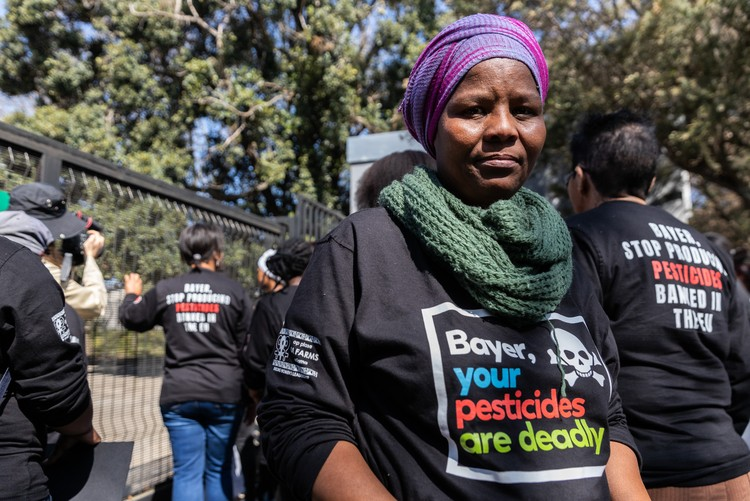 GroundUp sent a request for comment to Bayer but did not receive a response at the time of publication.