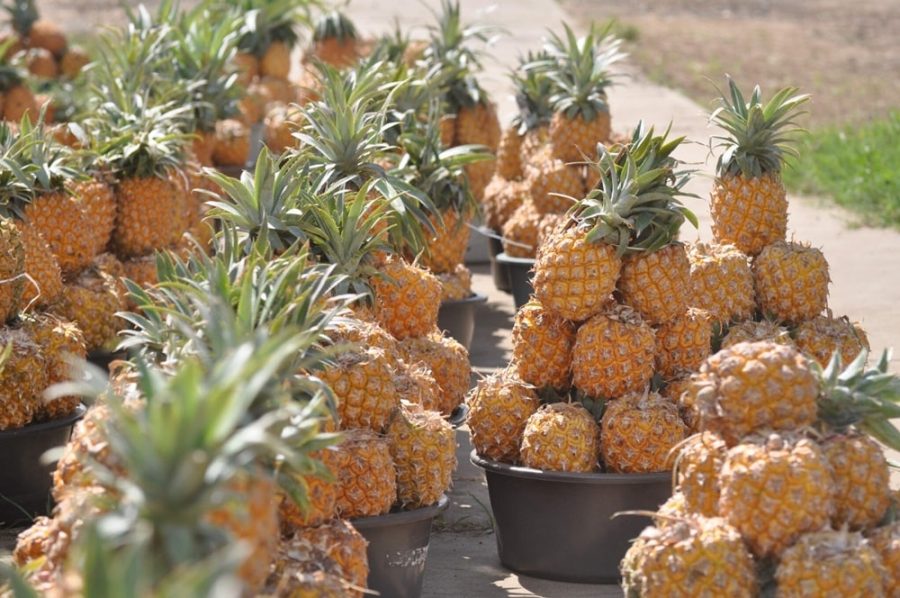 A pineapple is never just a pineapple
When I was growing up my family took plenty of road trips, from Grahamstown to East London or King William's Town (where my sister and I were at boarding school) or Port Alfred, Kent-on-Sea and Port Elizabeth. On those roads during pineapple season, would be African mamas, men, teenage girls, young boys, sometimes whole families […]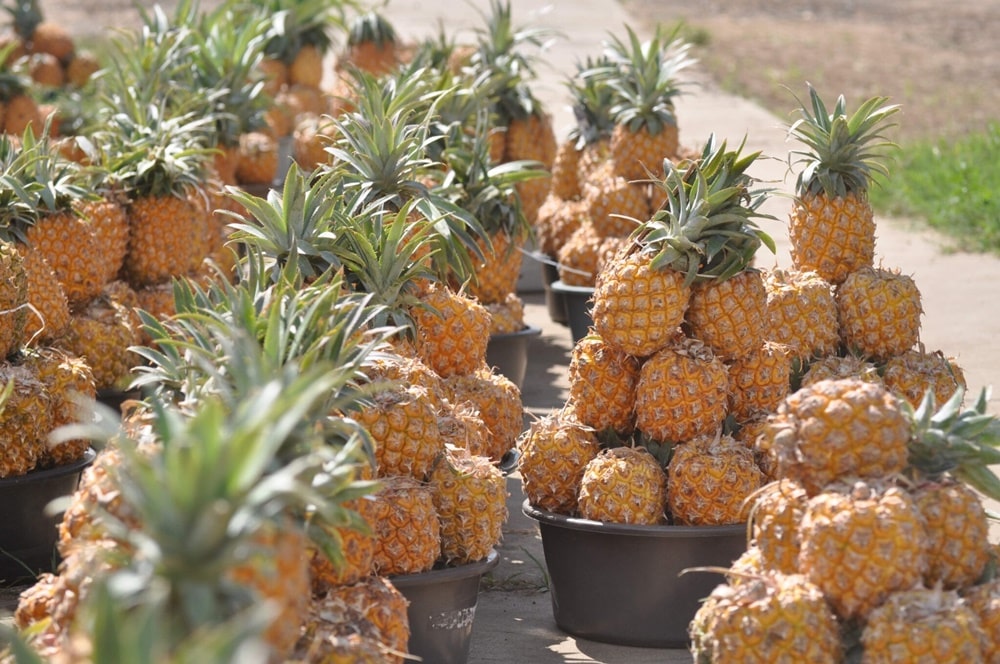 When I was growing up my family took plenty of road trips, from Grahamstown to East London or King William's Town (where my sister and I were at boarding school) or Port Alfred, Kent-on-Sea and Port Elizabeth.
On those roads during pineapple season, would be African mamas, men, teenage girls, young boys, sometimes whole families sitting under the blazing South African sun next to pyramids of beautiful sweet pineapples. Or mielies. Or my dad's favourite—prickly pears!
Often young children would run up and down the gravel on the side of the busy rural roads, their fresh produce lifted above their heads, displayed proudly in the air. Many shoeless. I don't have a single memory of those precious children without huge toothy smiles, bright white teeth accentuating rich chocolate skin.  They shouted, "pineapples, pineapples pineapples" or "prickly pears, itolofiya, prickly pears."
Way back as far as I remember, I felt mixed emotion about these people/children. They appeared happy and proud. That excited me. But mixed with that excitement was worry; about how burnt their skin would get, how many hours they would have to sit outdoors—sometimes it was cold and sometimes windy and passing cars would surely kick up dust when whizzing by. And what about downpours? Often people could be seen huddled under an old school desk or table—protection against the elements.
I especially worried about how each person would make their living, with many others selling pineapples along that particular stretch of road—wishing, willing us to stop at each table. And finally when we did, my dad would open the boot of the car and little hands would carry their produce to the boot. Or an elderly lady would bring over a bowl full, or a skirt or apron laden with yummy goodness, given life by rich South African soil, water and sun. Cheap as anything they would be. And the gratitude these hardworking people showed was real and deep.
When we got home, we would wait for my mom or dad to remove the skin from a pineapple, cut each slice in half and pop it on a plate. Or dad would carefully cut away the skin of the prickly pear—because you didn't want to get any of those prickles in you skin! They stung like crazy and were hard to extract. Often we would help mom peel the skin from the mielies which were eaten with the next meal, taking full advantage of the fresh goodness.
Pineapple has always been my favourite fruit. (If I had to choose, that is). These pictures show how I loved to eat pineapple (and have passed on "the tradition" to Nathan and Layla). Cut in half, then diced to the inside base and then cut all the way around the inside.  This made it easy to scoop manageable portions into a tablespoon.
Whenever I see a pineapple, I think about those Eastern Cape folk sitting by the side of the road. I have been wondering how I will feel when I finally do visit my homeland… how I will feel about the beautiful African mamas, men, teenage girls, young boys, sometimes whole families selling their goods under the hot South African sun.
I feel so grateful for the lessons I learned growing up in such a rich, beautiful land. Where people worked hard and rejoiced in that. Where children respected their elders and spoke as children should. Where life seemed simpler. Wholesome. Where people were grateful for what they had, where new clothes were eagerly awaited gifts at Christmas or birthdays and were worn with enormous pride, and with gratitude. And when I was surrounded by a family that loved me.
It is amazing how much I have taken for granted. How much the preciousness of family and spirit of community, has shaped and moulded my life, and values.  It is such a shame that it takes some of us being separated by land and seas to understand the incredible gift in these things.
Today, eating my pineapple, brought back many memories. I have loved sitting, watching the picture playing over in my mind. Vivid, bright, happy-making stories.
Author & Storyteller: Shen Bettridge
Shen Bettridge lives in Buckinghamsire where she currently works in a school for young people with Autism. She and her children emigrated to England in 2015. English clouds and spring flowers are Shen's best! But, she still longs for the sounds, colours, vibrancy, and beauty of South Africa and her people. And wild oceans, Sunday trips to the beach. And sweet, cool pineapples. 
If you have a story you'd like to share about South Africa please send it to Andrea via admin@sapeople.com; and visit Andrea's OurFiresideStories.com