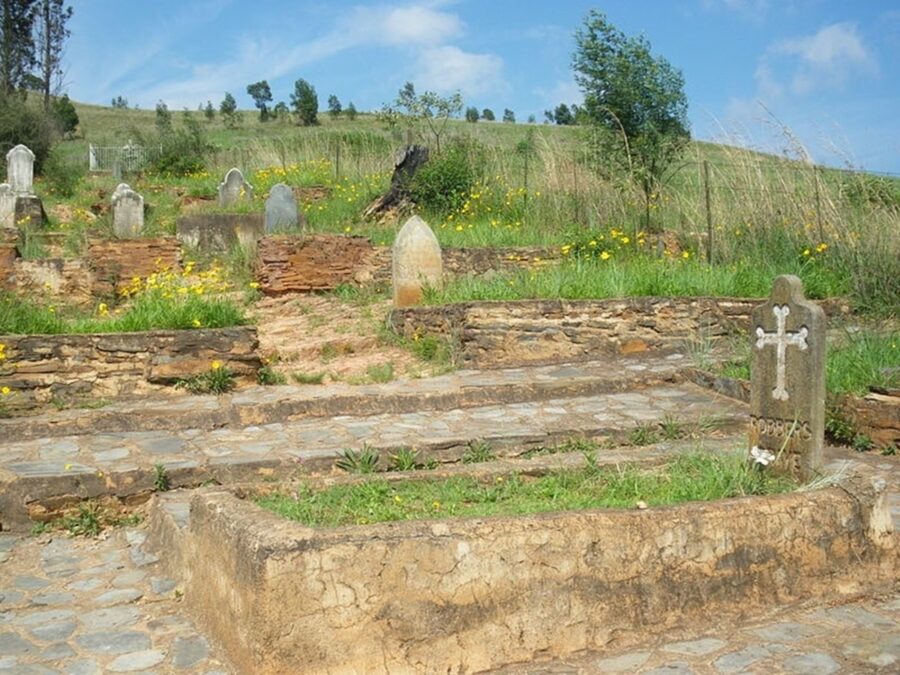 The robber's grave
The robber's grave was turned the other way. A scarlet letter on the landscape. On our school trip to Pilgrim's Rest in the Eastern Transvaal (now Mpumalanga) we learnt about the gold rush, did some panning, bought some guinea fowl curios, saw the majestic Mac Mac, Horse Shoe and Bridal Veil Falls—but the robber's grave. Legend […]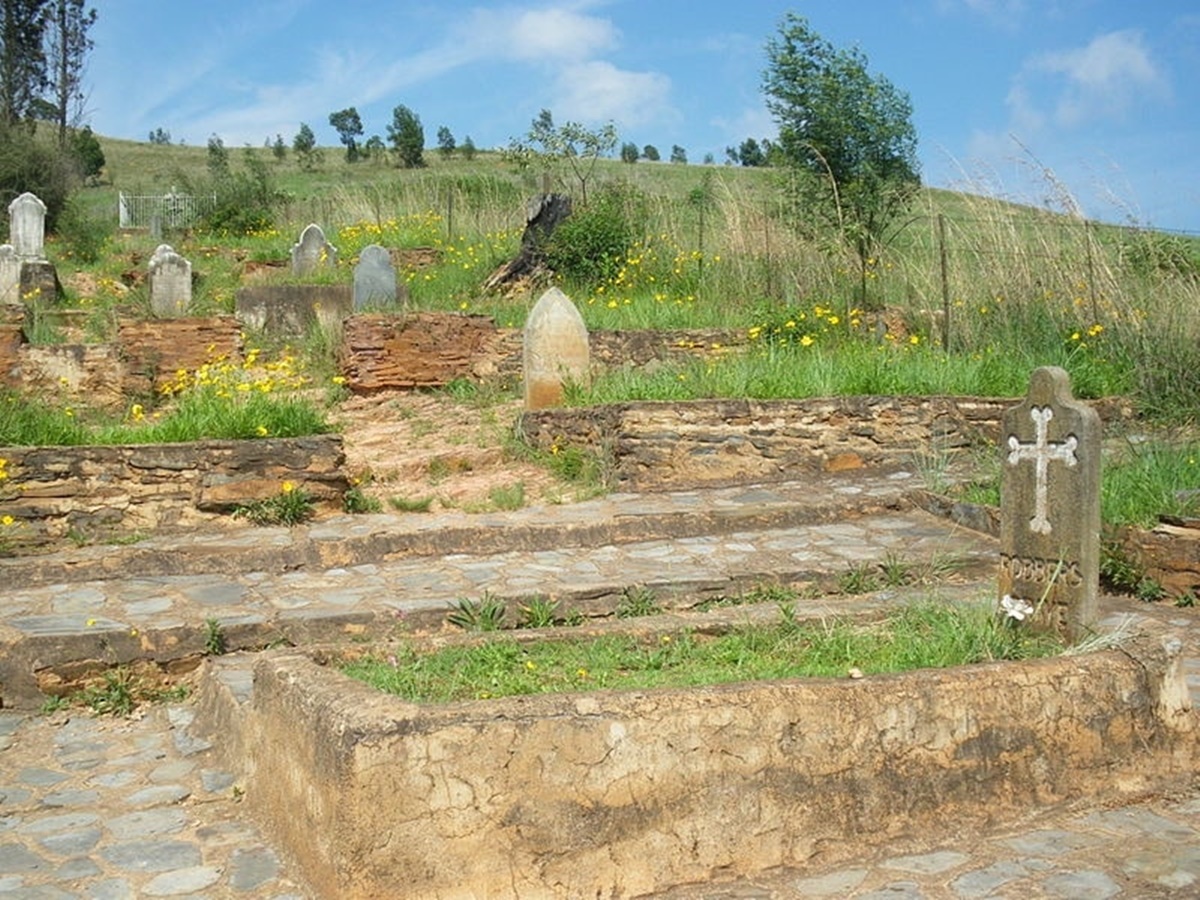 The robber's grave was turned the other way. A scarlet letter on the landscape. On our school trip to Pilgrim's Rest in the Eastern Transvaal (now Mpumalanga) we learnt about the gold rush, did some panning, bought some guinea fowl curios, saw the majestic Mac Mac, Horse Shoe and Bridal Veil Falls—but the robber's grave.
Legend has it that there was a man who was caught robbing a tent in the dead of night between late 1873 and early 1874. Convicted, the man was banished from the goldfields and told never to return, or else. He did not listen. The man was spotted on a hill where he was shot and then buried where he fell. This hill is now known as Cemetery Hill. The man's grave lies north to south (whilst all the others lie east to west) as a sign of disgrace and disrespect; branding the man bad forever more. Except—life is never usually this neat. Roger Webster (d.2020) well known storyteller, raconteur, heritage supporter, broadcaster and author, paints a more tragic picture of the robber's grave. It all began in Scarborough, England…
Elizabeth Webster fell in love with a wealthy banker's son named Roy Spencer, and they became engaged. Roy's dad didn't rate him—thought he was lazy and wasteful, and was not likely to bequeath him any of his cash. So, Roy set out to prove his dad wrong. He left his fiancé and set out for the land of opportunity, South Africa. His plan was to hit the diamond fields in Kimberley but on his way there, he met and befriended Walter Scott. Walter joined Roy on his quest for a fortune. Together, the two men decided that gold was a better choice and headed for Barberton. Meanwhile, Elizabeth missed her boo and set off after him. She arrived in Kimberley but, alas, no Roy! After inquiring as to his whereabouts, she, too, set off to Barberton in the company of Trixie, a galpal she'd met along the way.
After arriving in Barberton, Roy and Walter had a whale of a time panning for gold and drinking away their nuggets. One night, the two friends and one Dr Somershields hit a party in the bar of the Royal Hotel in the nearby Pilgrim's Rest, where they drank themselves into a stupor. Walter became aggressive and argumentative, and accused his mate of stealing his purse of gold. Roy denied this and, in a fury, Walter pulled a gun on him. Roy dashed. He ran off in the direction of the Methodist Church in Pilgrim's Rest to escape the danger but Walter pursued him, and shot him to death in the bushes above the church, in what is now the present cemetery.
In shock, and desperate to avoid trouble and any unwanted awkward investigations in the mining camp, Walter and a couple of friends dug a grave next to where Roy lay and popped him in. Not telling a single soul.
Walter sobered up, found his purse in his tent and killed himself.
The guilt.
He was buried in an unmarked grave next to Roy by the same friends.
And then Elizabeth arrived in Barberton. She and Trixie had been robbed on the way by the notorious Irish Brigade, which took everything. They arrived penniless. And Roy was dead. Heartbroken Elizabeth was in an ocean of trouble. She did what she must. Out of deep, agonising affliction and a desperate will to survive, Cockney Liz – entertainer and seductress, the most popular barmaid in Barberton – was born. Her haunt…the Red Light Canteen; where she galivanted gaily with patrons day and night to earn her keep.
In the quiet of the fray, when no one was looking, Elizabeth could be found wandering the graveyard in Pilgrim's Rest, wistful and woebegone, pacing; pining for her lost love….
….where she can be found to this day, when the sky is blackest and the night is loneliest.
If you have a story you'd like to share about South Africa please send it to Andrea via admin@sapeople.com; and visit Andrea's OurFiresideStories.com