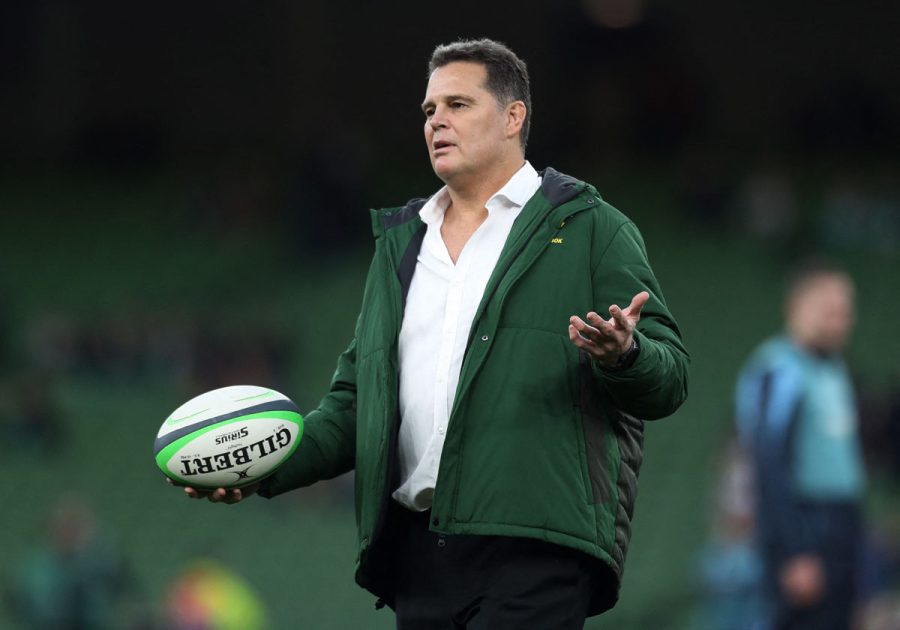 Rassie drops MASSIVE hint about Springboks' bomb squad!
Brace yourselves! Rassie Erasmus has hinted that the Springboks could deploy a 7-1 split on the bench for the Test against Ireland.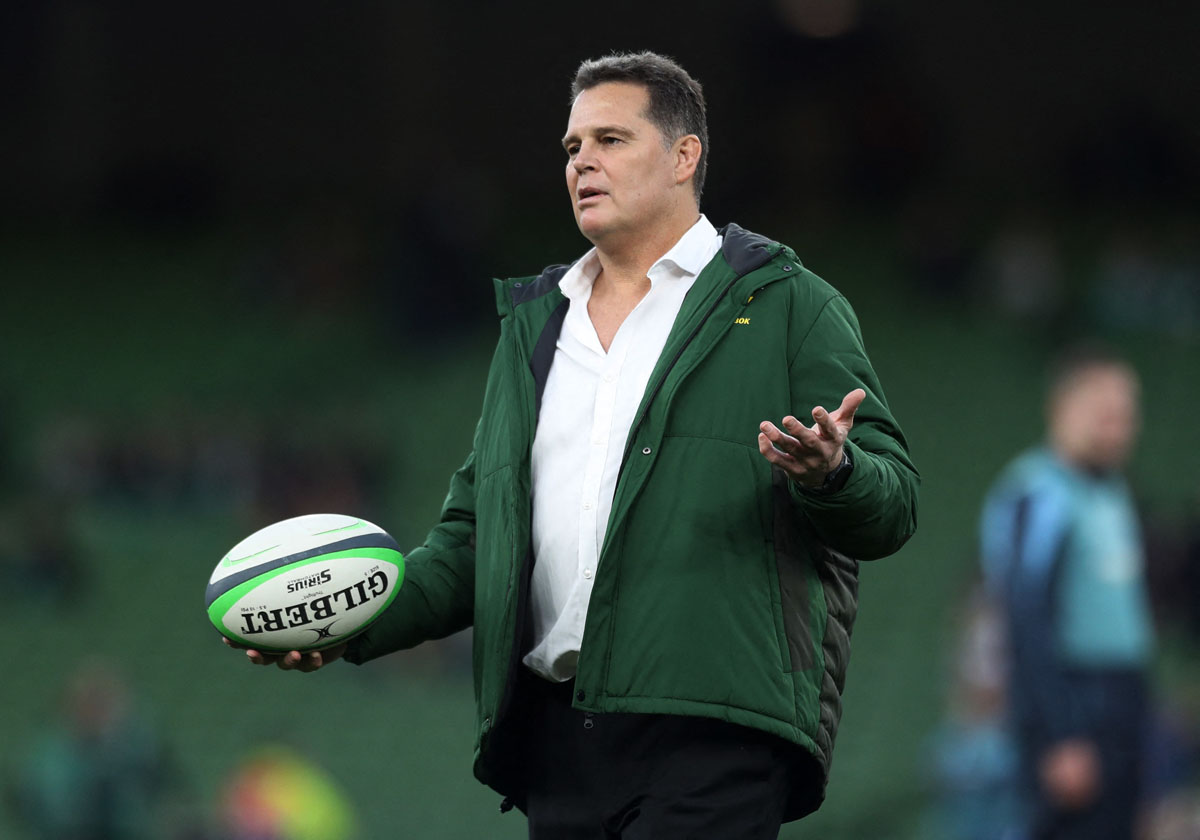 On the eve of the World Cup, the Springboks boss Rassie Erasmus notably named seven forwards on their bench in a 7-1 split for the game against the All Blacks, which gave new meaning to the team's bomb squad strength.
PIC: Pollard back in Springboks training, but not up for selection
Although this bench configuration only came into effect after a late injury to Willie le Roux, it caused a big debate in some rugby circles, with former Scotland rugby coach Matt Williams suggesting South Africa were "abusing the bench" and jeopardising player safety.
ALSO READ: Where is Makazole Mapimpi in the Springbok tries top 10?
The Springboks did receive support from various other people, though, while the team made it clear that they were not fazed by the stir it caused in the rugby world.
ALSO READ: Springboks to wear 'second alternate' kit against Ireland… here's why
With the World Cup now under way, the Boks have come away with wins over Scotland and Romania without considering a 7-1 split again, but ahead of this Saturday's Test against Ireland, Rassie Erasmus has hinted that this could be a consideration.
It it a serious option, or a perhaps a bit of mind games? Only time will tell, but when quizzed about whether there could be surprises in their team selection this week – with some suggesting that Springbok coach Jacques Nienaber could opt for only one or even no backline replacements on the bench – Erasmus said: "I don't think we can go with an 8-0 split, but a seven-one split is definitely an option.
"A lot of teams are doing innovative things and sometimes they are doing things that was done many years ago, and people think it's innovative."
ALSO READ: Rassie Erasmus NOT leaving Springboks for Ireland – report
THE SPRINGBOKS ARE SET FOR A MASSIVE BATTLE THIS WEEKEND
With the Ireland and the Springboks being tipped as the favourites in the pool to advance to the quarter-finals, Erasmus said the result of this match could have big implications for either side going into their final pool match.
"Scotland was a slippery game for us, and we knew it would be close," said Erasmus.
"This game is very important for both teams. If things don't go well for us, it makes the match against Tonga extremely important, and on the reverse side, if it doesn't go well for Ireland then it makes their match against Scotland vital. So, we have to improve in every game we play."
World Cup news: Two big-name stars back for Springboks!
The Springboks will return to the training field on Tuesday to begin their preparations for the match.
ALSO READ: Could another Springbok be ruled out of World Cup with injury?
RASSIE NOT CONCERNED BY 'EXTERNAL' NOISE
Despite the Springboks' substitute strategy becoming a big talking point outside of the team camp just before the World Cup began, Eramus addressed this and said they had not been concerned by the reaction.
"We have been in a bit of a bubble, because we are focusing on what we are trying to do and how we can be successful at the World Cup. We can't really care about how other teams are doing it and what their opinions are. We are just staying within the regulations and the laws of the game.
"So for us, it's about what's best for our team, what works for us and that certainly won't be the same from one weekend to the next. We don't really care about what other teams say about it. It's about what's best for South Africa and the Springboks."
"I really didn't pay much attention to [the reaction]. If it was something that we did wrong, that would have been something that bothered me. We follow all the laws and protocols.
"When I was playing, we only had two reserves. Then it became 22 and then 23 with a full front row [on the bench]. I know the laws, protocols and regulations really well. If you coach at this level, and work with coaches at this level, you know the laws of the game.
"I guess what I am trying to say, not being arrogant, is that it wouldn't help us taking note of all of the hoo-ha, because we didn't do anything wrong. I am not surprised, it's new and people like to chat about that, but not really bothered."