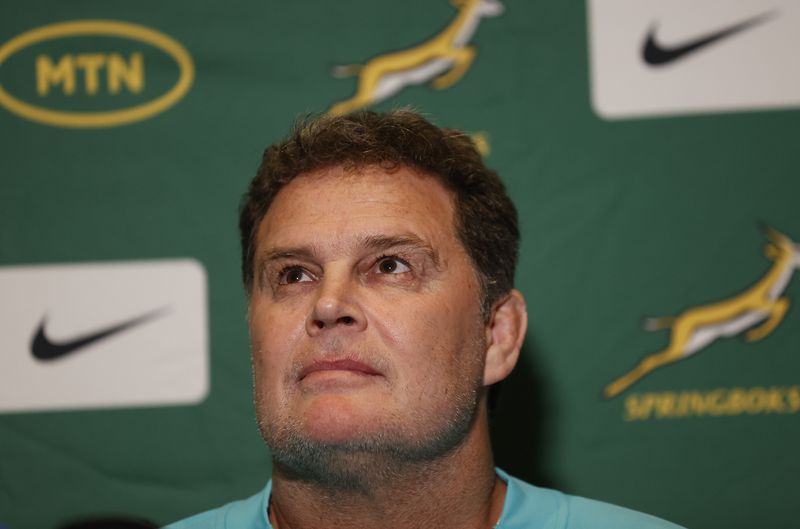 Rassie Erasmus NOT leaving Springboks for Ireland
Springbok boss Rassie Erasmus is apparently not on the shortlist to take up a top job in Ireland after the Rugby World Cup.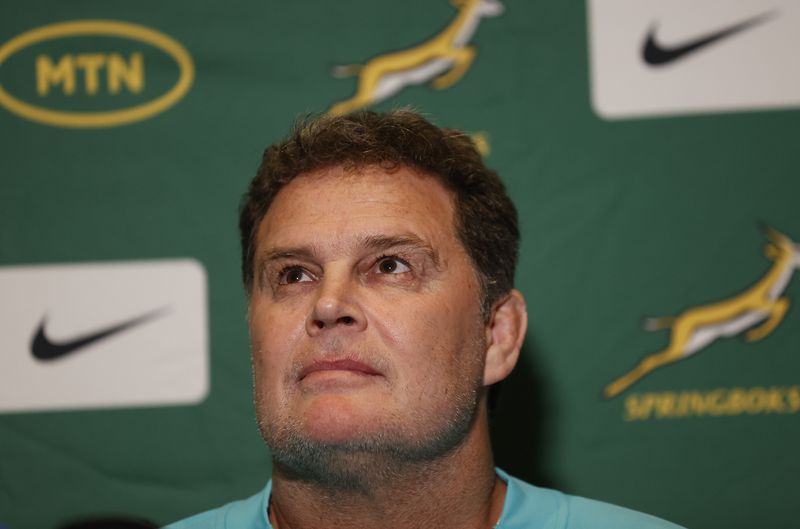 According to recent reports, Rassie Erasmus was said to be a sought after candidate to come in as Ireland Rugby's performance director to replace David Nucifora, who stated last October that he would be leaving his post within the next two years.
The IRFU are apparently already looking to draw up a list of possible replacements, and Erasmus – who previously coached at Munster – was once touted as a strong candidate along with former Ireland coach Joe Schmidt.
ALSO READ: Could another Springbok be ruled out of World Cup with injury?
Although there was no sign of a formal offer, there were some suggestions that Erasmus could apparently be open to the move, with a so-called clause in his contract even reportedly enabling him to leave earlier than 2025 when his current SA Rugby deal ends.
Yet, despite all of this, it's now reported by the Irish Independent that Erasmus – nor Schmidt – are on the final shortlist.
"It seems more likely the post will go to someone from the Irish system," the report stated. "That person will then work closely with Nucifora, who has been in the job since 2014, on an orderly changeover of power after the Olympics next year. While the recruitment search was worldwide there was no emphasis on the successful candidate being a marquee name."
ALSO READ: RWC: What time is kick off for Springboks v Ireland?
RASSIE ERASMUS SEEMINGLY STICKING WITH SA RUGBY
The talk of Erasmus's possible departure was reignited last week when Springbok great Victor Matfield hinted that the SA director of rugby was likely to make the move north.
"It sounds like Rassie is going; he might stay for a few months just to get a few things in place," Matfield told The Rugby Pod.
"But knowing Rassie and knowing Jacques (Nienaber), those two do everything together, so I think the chance of him going to Ireland must be 90-95%."
MUST READ | Breyton Paulse: Manie Libbok has Tiger Woods X factor
Erasmus' long-time coaching partner Jacques Nienaber will step down from his position as Springbok head coach after the Springboks' World Cup campaign to further his career at Leinster, where he will replace Stuart Lancaster as a senior coach.
A BIG BOK ROLE COULD STILL LIE IN WAIT FOR ERASMUS
It shouldn't be forgotten that other reports and rumours suggest that when Nienaber steps away, Erasmus could potentially once again take over as head coach.
It all remains to be seen what will happen, but undoubtedly the only focus for the 50-year-old will be on the current World Cup.