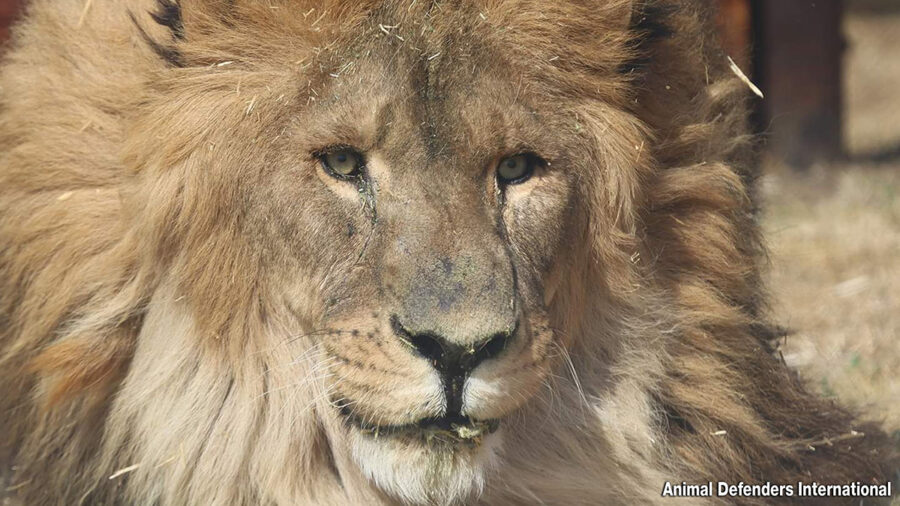 World's loneliest lion starts new life in South Africa
With his legs wobbling, Ruben has taken his first steps on beautiful SA soil after years abandoned alone in a concrete cell…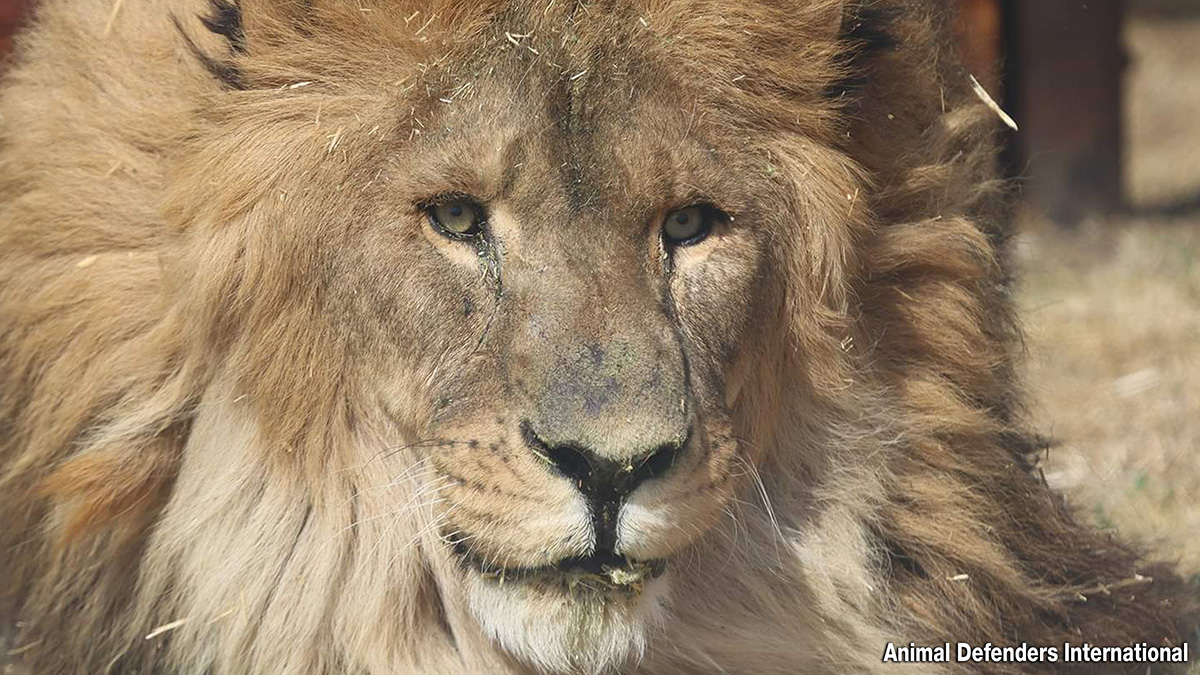 The world's loneliest lion is finally in the company of other lions in South Africa, after living solo in a concrete cell for five long years in Armenia.
Ruben was sadly the only animal left behind in a private zoo in Armenia after it closed. Whilst the other animals were relocated, there was no room for Ruben and he was left in the tiny cells, his plaintive roars not heard by any other lion.
Finally stepping onto South African soil, Ruben's legs were wobbling due to malnutrition and a lifetime of no exercise. But he drove himself forward, stepping from his travel crate onto SA soil, the home of his ancestors.
His epic journey across the world was organised by Animals Defenders Interational (ADI) and Qatar Airways Cargo, and his rehabilitation at the ADI Wildlife Sanctuary (ADIWS) in Free State, South Africa has begun.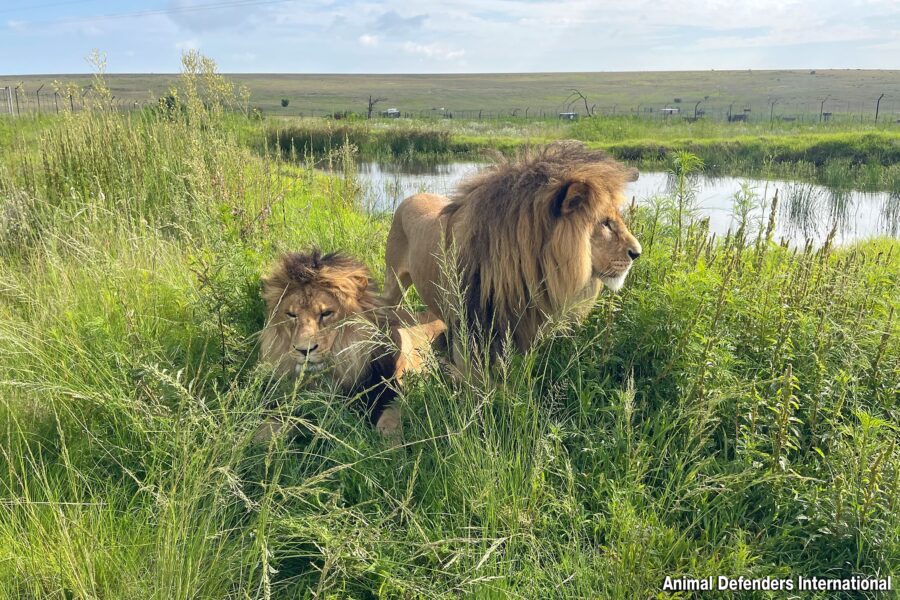 ADI President Jan Creamer admitted there have been many tears (of joy) watching 15-year-old Ruben hear the roar of other lions and rediscover his own roar, his morning calls getting louder as he regains his confidence. Jan says:
"Lions are the most sociable of the big cats, living in family prides in the wild. So it must have been devastating for Ruben to have no contact or communication with other lions. Seeing him walk on grass for the first time, hearing the voices of his own kind, with the African sun on his back, brought us all to tears."

Ruben is already improving since arriving on SA soil. Photo supplied
Ruben's happy ending was at risk when ADI could not find a suitable flight for him out of Armenia. Then Qatar Airways Cargo 'WeQare' charity initiative stepped in, moving a larger aircraft with hold doors big enough for Ruben's crate into the scheduled passenger route out of Yerevan. Qatar even put on an air-conditioned truck to move him between aircraft at Doha. ADI's President and Vice President, Jan Creamer and Tim Phillips, accompanied the lion.
Elisabeth Oudkerk, SVP Cargo Sales & Network Planning at Qatar Airways Cargo said: "We are committed to preserving wildlife and endangered species, that is why we launched our WeQare Chapter 2 initiative: 'Rewild the Planet' back in 2020. We pledged to return wildlife and endangered species back to their natural habitat, free of charge and we will continue to do so."
Ruben is determined to walk again
Leading big cat veterinarian Dr Peter Caldwell at Old Chapel Veterinary Clinic, Pretoria, has begun a course of treatment for Ruben to help him get strong enough to walk without hobbling; and a habitat has been specially designed at the ADI Wildlife Sanctuary with ramps up to platforms and guard rails with a long recuperation expected.
However, Ruben's resilience has stunned everyone at the sanctuary with his determination and response to his new life. His legs wobbling, he strode from his travel crate and immediately began playing with a giant catnip punchbag – his first toy.
Jan says: "His whole demeanour has transformed, his face is relaxed and no longer fearful. His determination to walk is inspiring. If he stumbles or falls he just picks himself up and keeps going. He is nothing short of heroic. Incredibly, in just a few days his movement is already improving. We know this will be a long road and will require ongoing veterinary treatment but the start of his new life could not have been better."
ADI is appealing for donations for Ruben's ongoing care, to ensure he has the same wonderful life other rescued lions and tigers enjoy at ADIWS – the 455 acre sanctuary is home to 32 rescued lions and tigers. To help this magnificent old lion enjoy his second chance at life in peace and companionship, donations can be made at: adiwildlifesanctuary.org.za
WATCH Ruben takes his first wobbly steps and falls, but bravely persists…