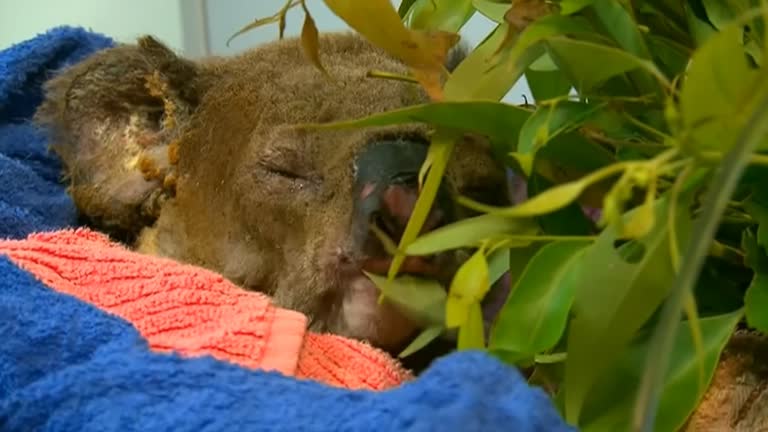 Lewis, the Koala Rescued During Australian Bushfires, Has Passed Away
Lewis, the little Koala who captured the hearts of people around the world when a Port Macquarie grandmother risked her own life to save him, after he had become badly burnt and disoriented in the terrible bushfires that swept across Australia recently, has sadly passed away. The Port Macquarie Koala Hospital, where he was reunited […]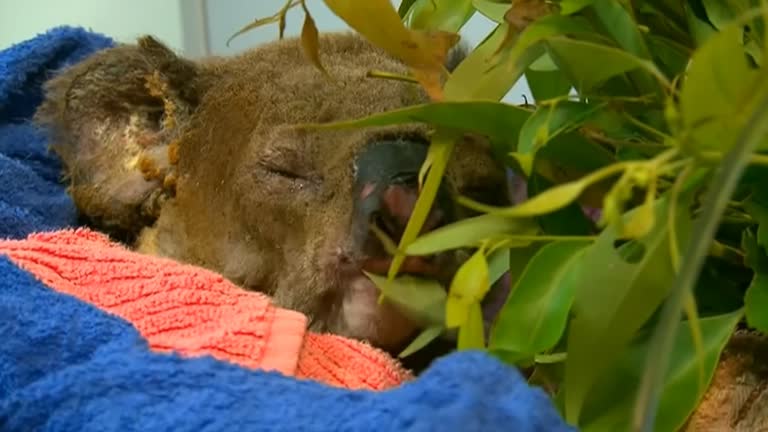 Lewis, the little Koala who captured the hearts of people around the world when a Port Macquarie grandmother risked her own life to save him, after he had become badly burnt and disoriented in the terrible bushfires that swept across Australia recently, has sadly passed away.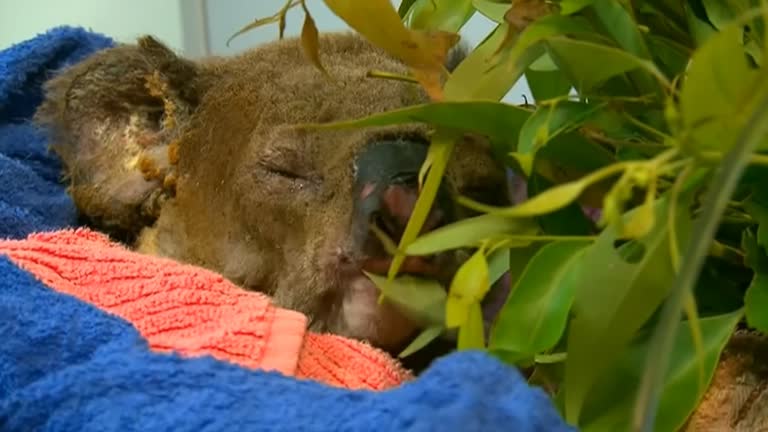 The Port Macquarie Koala Hospital, where he was reunited with grandmother Toni Doherty (who had taken the shirt off her own back to help rescue him), said yesterday that he had to be put to sleep… because his burns were just too severe.
A video showing Doherty saving the koala, and pouring water over his scorched fur before covering him with a doona (duvet), had gone viral around the world. Lewis became a beacon of hope, as well as a symbol of the devastation caused to Australia's wildlife and their habitat by the fires.
Lewis, who was named after one of Doherty's grandchildren, was treated for his extensive injuries… but when his burns worsened, staff decided euthanizing the 14-year-old koala bear would be the kindest thing to do, according to Koala Conservation Australia President Sue Ashton.
Ashton said: "He had significant burns when he came into the koala hospital and his prognosis right from the start was guarded. We knew that he, because of his wounds that sometimes you know you just have to make an animal welfare decision and take as much care as you can but if the decision has to be made to euthanise we do that in the best interests of the koala."
Tragically Lewis' case is not an isolated one. It's estimated that 350 koalas were killed in the bushfires around Port Macquarie alone.
Bushfires have ravaged around 2.5 million acres of farmland and bush across Australia's east coast in recent weeks.
The koala population has been a major victim of the flames.
Population estimates for koalas vary widely – from as few as 50,000 to little more than 100,000, says Reuters.
A report in May 2019 said that koala bears are "functionally" extinct.
Though Australia is prone to bushfires in its dry, hot summers, the fierce blazes have been sparked early this year – caused by a long drought and soaring temperatures, according to Reuters.
Lewis may have died, but his life and rescue have made the world of difference to other koala bears. With his photo being shared around the world, donations poured in to the koala hospital, and yesterday they thanked all the kind donors and said they now have enough supplies to last a decade! A GoFundMe page raised over AUD $1.6-million for the hospital.