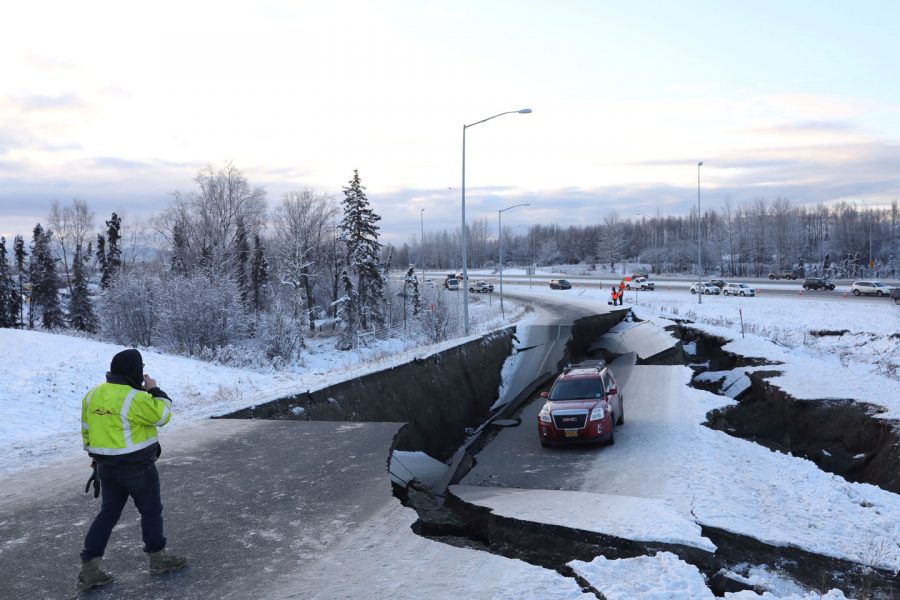 Powerful Earthquake Rattles Alaska, No Injuries Reported
ANCHORAGE, Alaska – A powerful earthquake shook southern Alaska on Friday morning, buckling roads, disrupting traffic and knocking television stations off the air in the state's largest city, but there were no immediate reports of injuries. The 7.0 magnitude earthquake's epicenter was 13 km north of Anchorage, home to about 40 percent of the state's […]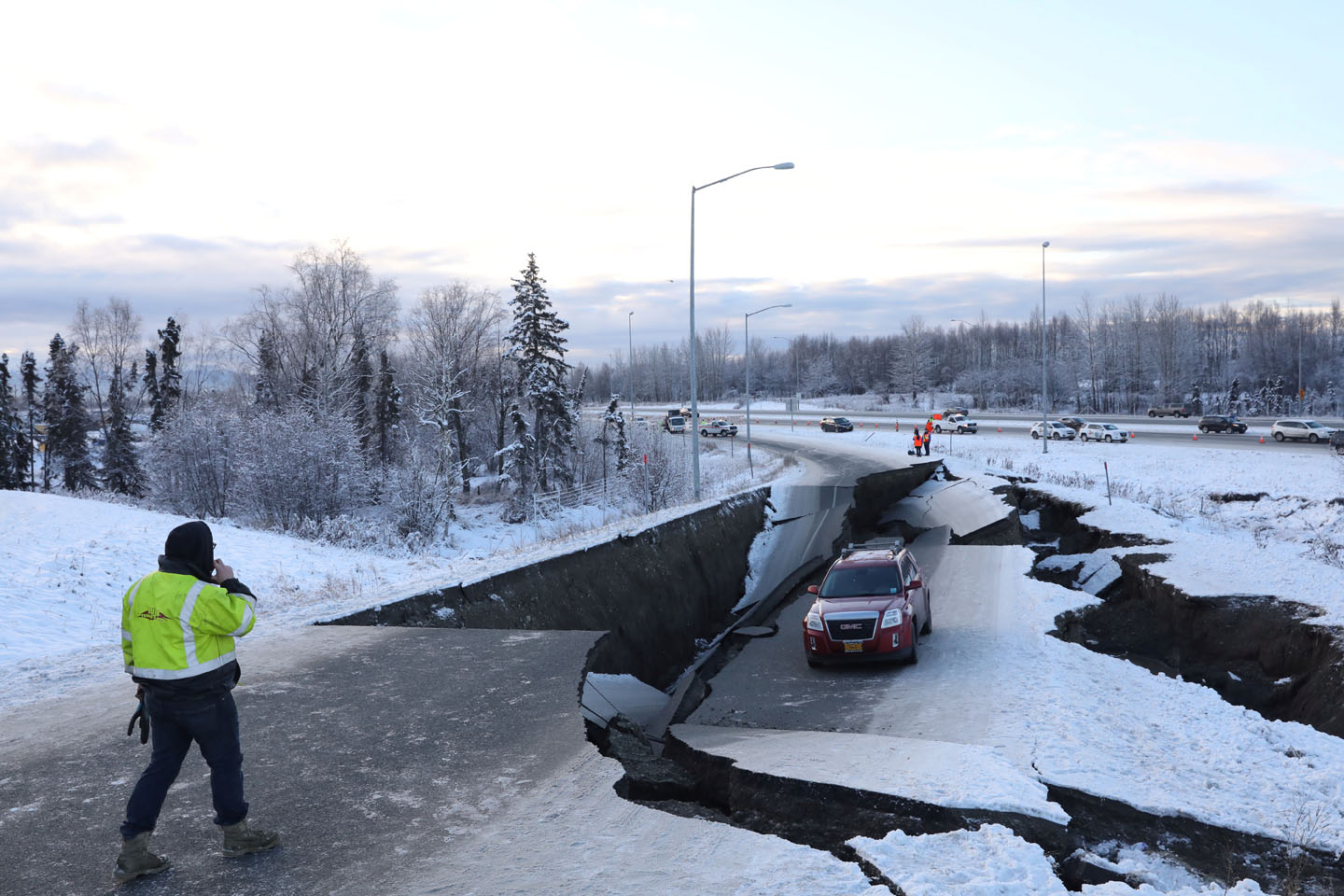 ANCHORAGE, Alaska – A powerful earthquake shook southern Alaska on Friday morning, buckling roads, disrupting traffic and knocking television stations off the air in the state's largest city, but there were no immediate reports of injuries.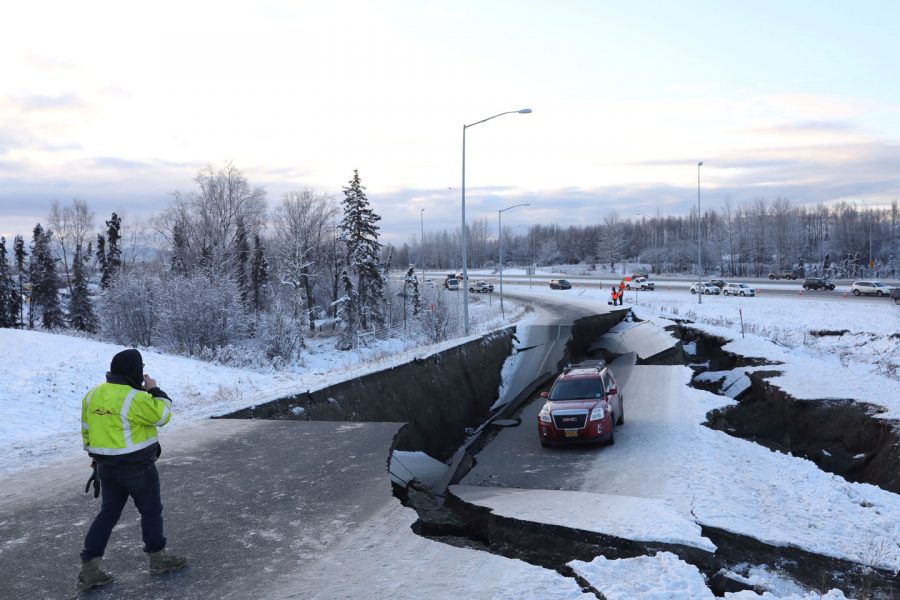 The 7.0 magnitude earthquake's epicenter was 13 km north of Anchorage, home to about 40 percent of the state's population. The temblor had a depth of 43 km, the U.S. Geological Survey said.
A tsunami warning was issued for Cook Inlet, which links Anchorage with the Gulf of Alaska, but was later canceled.
The quake, of a magnitude that is common in Alaska, was followed by numerous aftershocks, felt about 350 miles north of Anchorage in Fairbanks.
"Thought the house was going to come apart," Anchorage-based climatologist Brian Brettschneider wrote on Twitter, posting a picture of his kitchen floor scattered with items that had fallen from cupboards.
Anchorage suffered major infrastructure damage, police said in a Twitter message, with homes and buildings damaged, and many roads and bridges are closed.
Rush-hour traffic in Anchorage came to a standstill and jammed up heading out of town after the quake struck at around 8:30 a.m. local time.
Governor Bill Walker said he had issued a disaster declaration and was in direct contact with the White House, which said President Donald Trump was monitoring the situation.
The state has had an average of one magnitude 7 to 8 earthquake every year since 1900, according to the state government website, and the state has more earthquakes than any other U.S. region.
Southern Alaska experienced the second largest earthquake ever recorded in 1964, which had a magnitude of 9.2.
(Additional reporting by Gabriella Borter in New York; Writing by Peter Szekely in New York; Editing by Chizu Nomiyama/Reuters and Jenni Baxter/SAPeople)