Just when we thought Winter was over and Spring had sprung, there's been a last blast of snow received in South Africa over the last couple of days – in KwaZulu-Natal, Eastern Cape, Western Cape (Matroosberg and Swartberg) and Free State! Check out the photos on this page from Snow Report SA.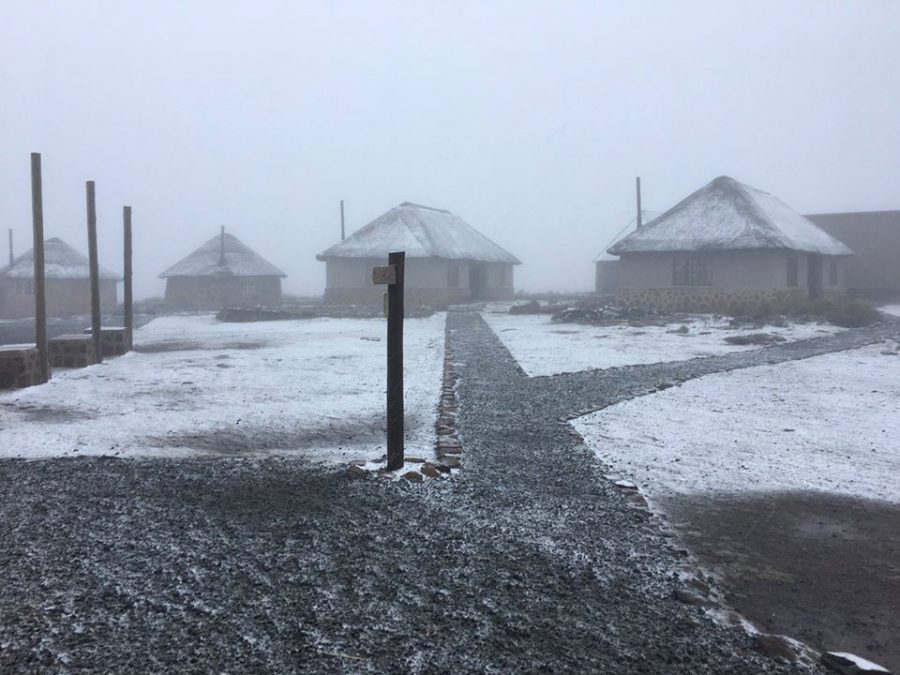 A series of cold fronts zoomed across parts of the country, bringing about a rather chilly Sunday yesterday and some snowfalls over the south eastern parts of South Africa that were followed by showers.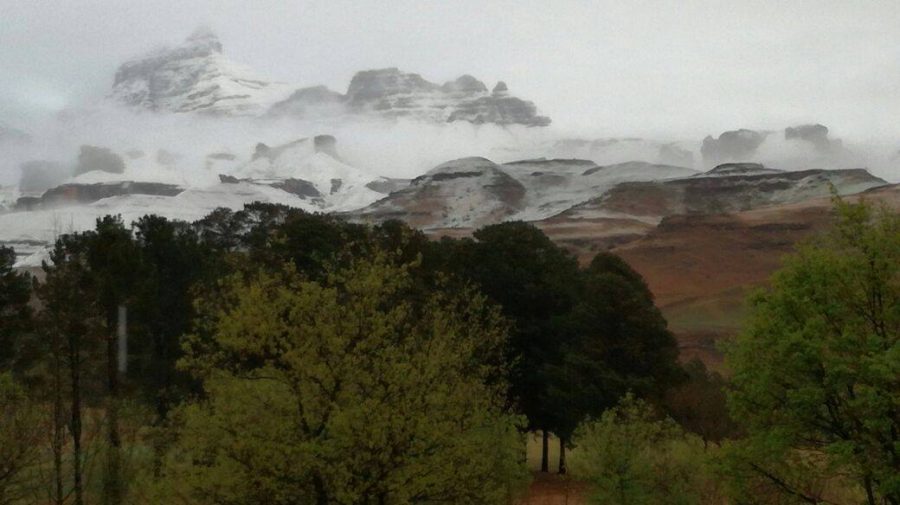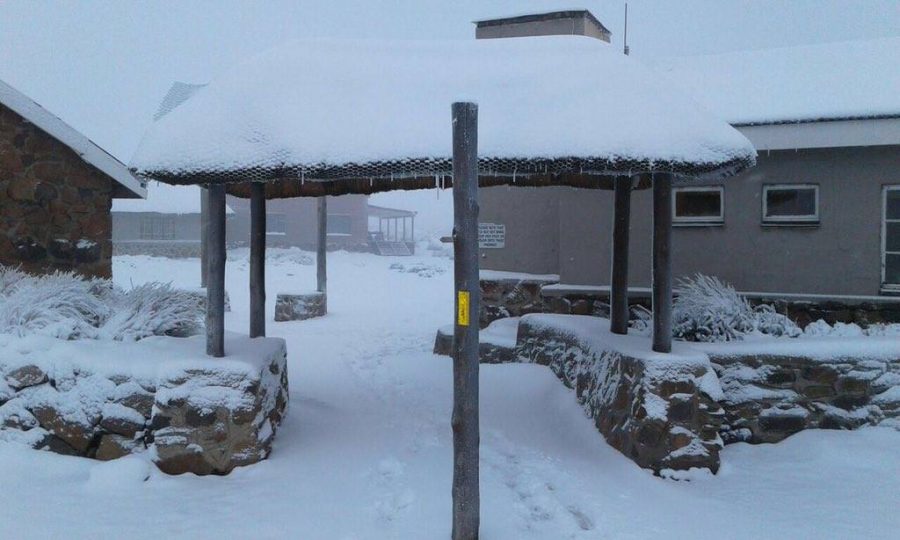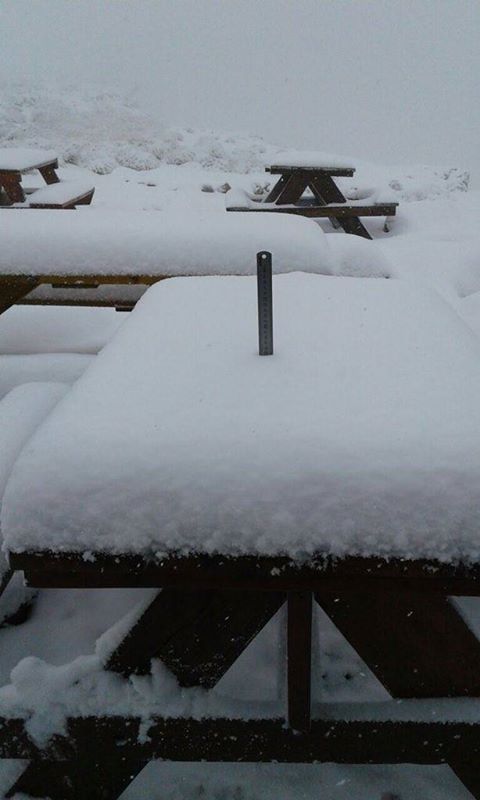 South Africans have also been warned, by the Department of Water and Sanitation, to prepare themselves for possible localised flooding this summer, even though the expected La Niña may be weak.
La Niña is characterised by unusually cold ocean temperatures in the Equatorial Pacific, compared to El Niño, which is characterised by unusually warm ocean temperatures in the Equatorial Pacific.
The report warned the country of below normal rainfall and warm temperatures during spring.
"There has been a falloff in average dam levels in all provinces with the exception of the Western Cape," said the department, and promised that it will continue to monitor the 211 nationwide dams on a weekly basis – 12 dams are currently below 10%, 61 are below 40% and 20 dams are above 100%.
"Our national storage is under increasing stress and still shows a steady decline week on week. We need to continue to intensify the enforcement of restrictions to stretch our available water supplies," the department said.
The department has also warned that the drought is far from over and even with a normal season, it will take a number of years for the system to stabilise.
More South African Snow Photos from yesterday (Sunday 18 September, 2016)
Craig George – On Sani pass, KwaZulu-Natal. Made it to the top with chains. Snow about a foot thick.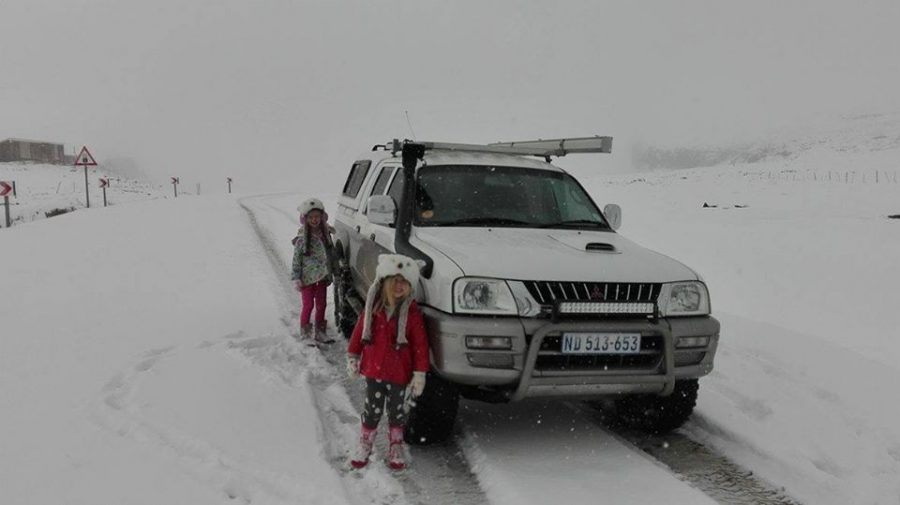 Spring and snow! Photo by Dorette du Randt of Dalmally Farm, Elliot (Eastern Cape).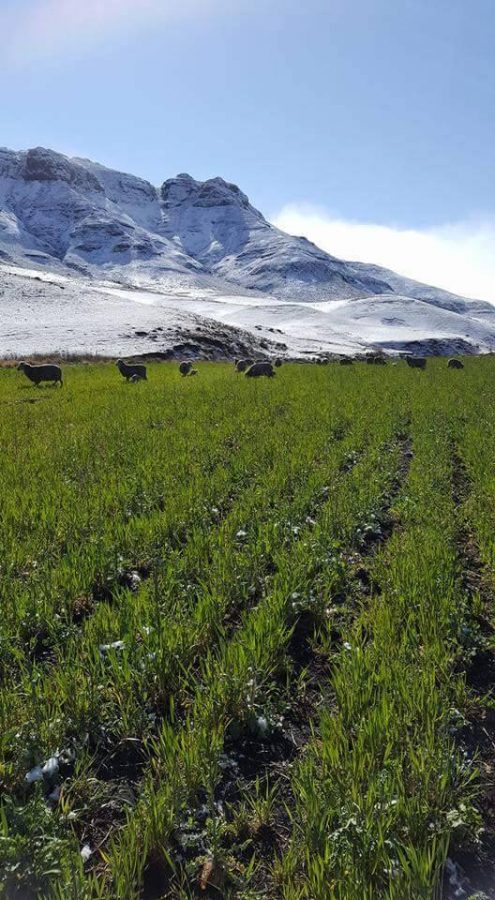 Marlize van Onselen – snow outside of Harrismith, close to Swinburne.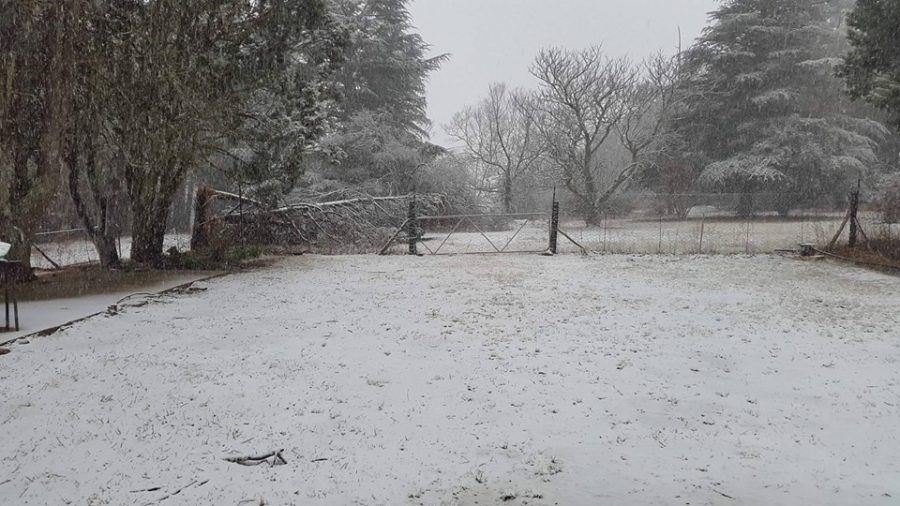 Elize Oosthuizen – Volksrust Sunday afternoon.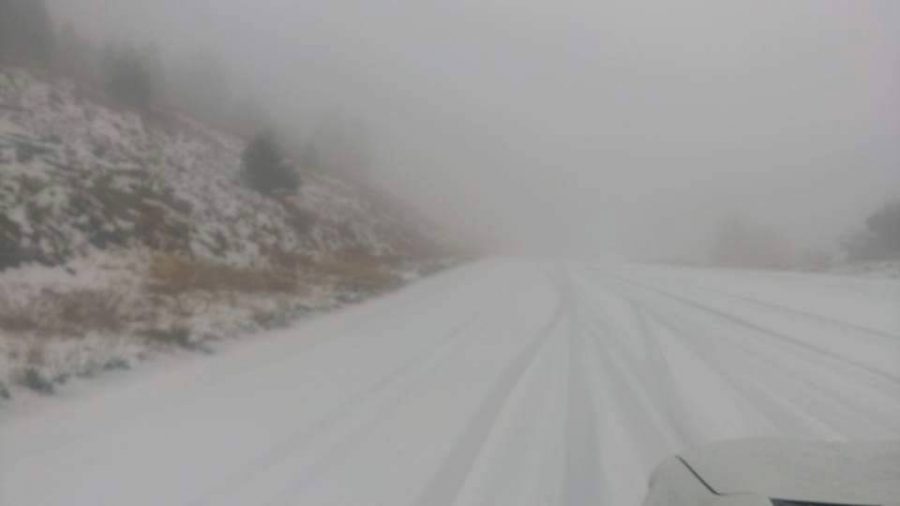 Clive Gauntlett – Stunning view of Elliot, Eastern Cape yesterday morning.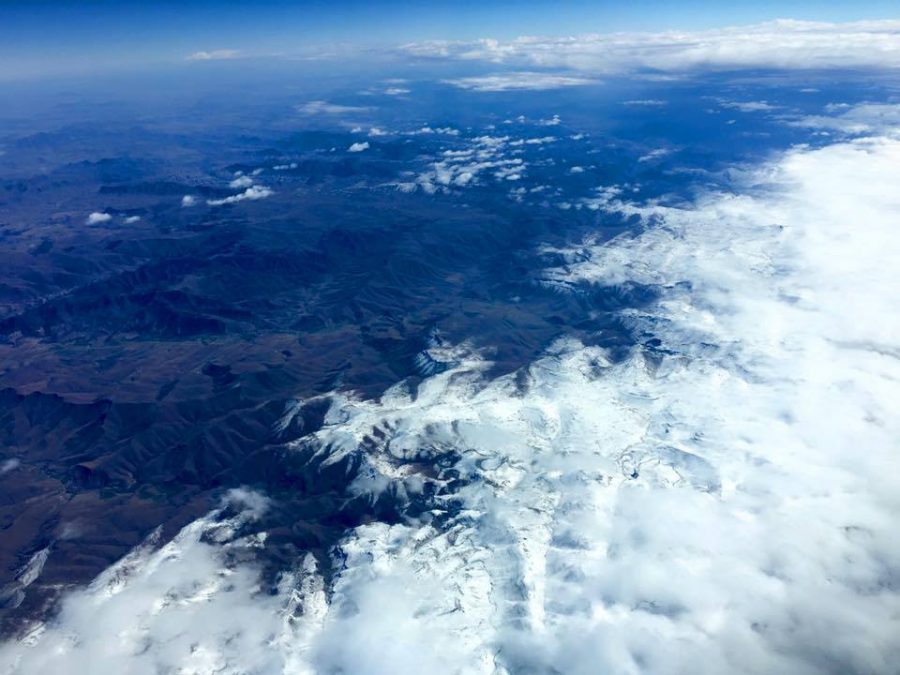 Snow Photos from today (Monday 19 September, 2016)
Photo from Madie Pretorus Botha this morning at Silverstreams Caravan Park KZN, Southern Drakensberg. Snow on the mountains and the waterfall is flowing!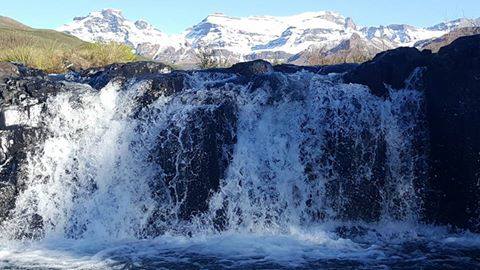 The current view from Sani Mountain Lodge – Sani Top this morning, blue sky and melting snow.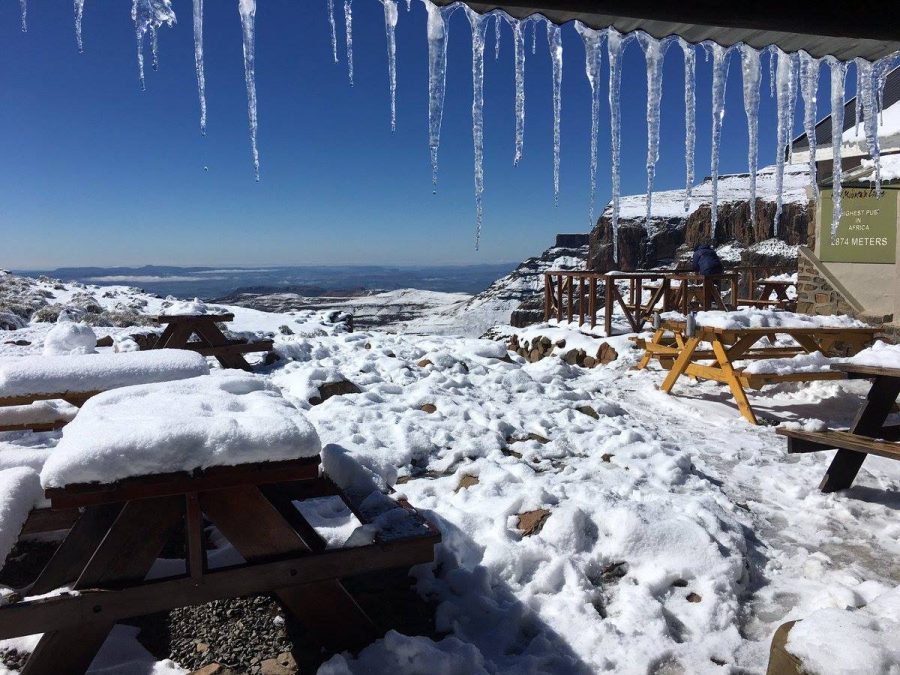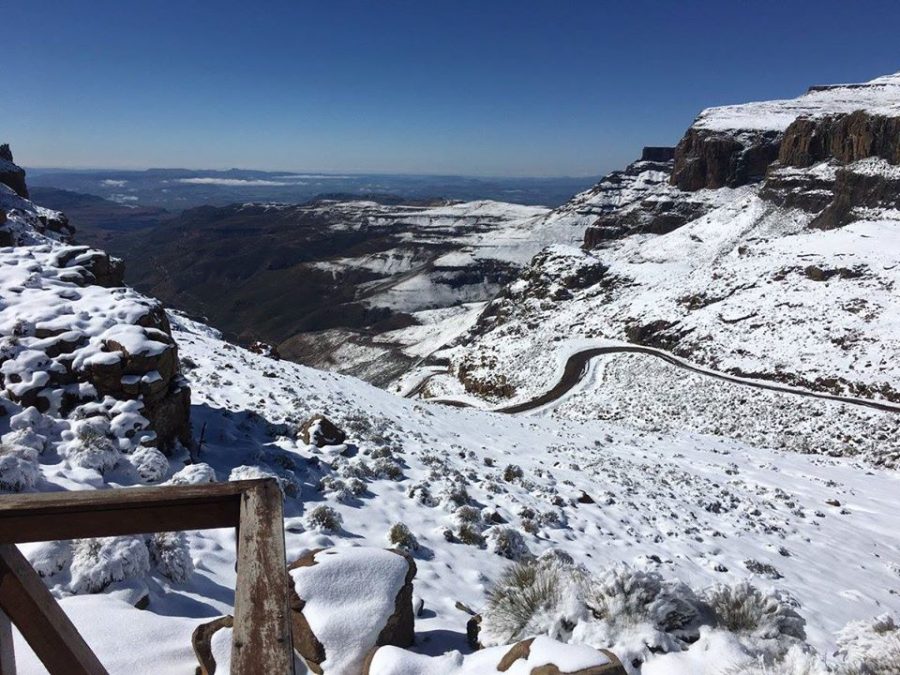 View more snow photos at Snow Report SA.
Sources: SANews.gov.za and SnowReportSA