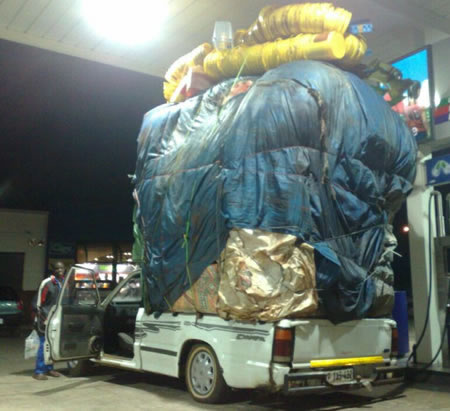 written by Fred Roed from Ideate

1. We are resourceful
We make it happen, despite the odds. Forget stories about wind-up radios or the CT Scan (which are pretty cool in their own right), this picture says it all…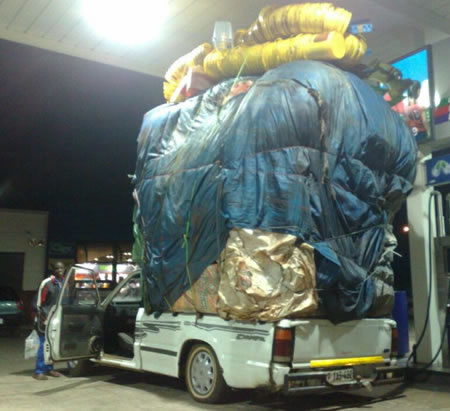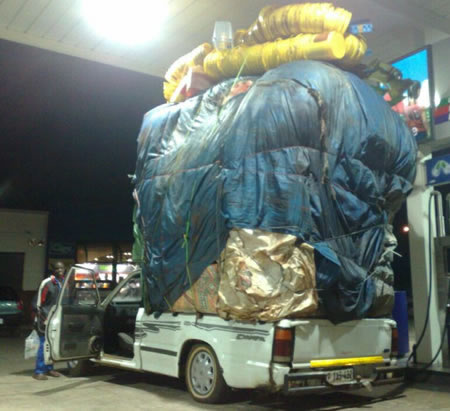 2. We have aliens living amongst us
Here's to District 9 being the first of many more movies that will clean up at the Box Office.  If you look at the unbelievably great commercials produced in this country by local South Africa directors, it's inevitable that we'll soon produce a Slumdog Millionaire (as apposed to an 'Australia').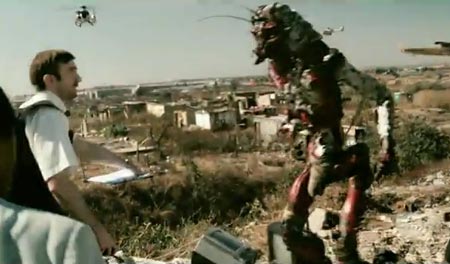 3. Jacob Zuma is president
Ok, ok, so maybe not all of you  agree here. However, compare this guy with our previous president, Thabo, who stood on the shoulders of giants, but couldn't face up to the might of the trade unions. Nor could he square up to the grilling of international journalists. Check this video out:
httpvh://www.youtube.com/watch?v=ja8jqhM0pmQ
(Watch the rest of the interview here.) A lot of folk have left the country in order to keep the promise "If Zuma comes to power, I'm outta here!" Those guys must be sitting in Perth wondering what the hell they've done to deserve the mundane monotony of their current lives. It turns out that 2009 is the first year since 1994 that we're having a brain gain instead of a brain drain. So here's the good news: your R250k spent on emigrating is not a complete waste of time. Consider it a university lesson. Come home! We welcome you back with open arms. We may poke fun at you for a while, but after the first few beers, braais and sunny skies, you'll forget you ever left.
4. People underestimate us
This is great if you're in sport (1995, 2007, ftw!) Not so great if you're in business. All the more reason to support people like Vinny, Justin, Mark and Marius. They are guys out there on the international stage, rocking it one time, ek se. This means you can do it too, and no one will see you coming.
5. We communicate gooder
I overheard a conversation at the Virgin Active gym in Claremont that went something like this:
"HEY bru!"
"No ways, bru – HOWZIT man!"
"Sheez, no ways, it's been ages man!"
"ONE time. ONE time."
"For sure, man, for sure. But it's lekker. All good!"
"Ja, china, for sure. No complaints, hey?"
"No, for sure."
"Lekker man"
"Ja, for real."
"Ja, fully."
"So, take it easy, my bru."
"Fully bru."
"It's been lekker catching up with you."
"And you, man. And you."
"Fully."
People just don't talk like that anywhere else. It's a beautiful thing.
6. We have this guy as our rugby coach
Pieter de Villiers is the armchair rugby player's worst nightmare. Confounding all expectations, he has all the pundits baying for his blood before matches, then slamming them to silence while his team racks up record wins all over the globe. No other coach has dared people to dislike him as much, yet made them eat their words afterwards.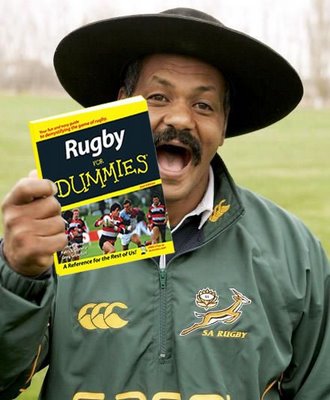 7. We have the best bands in the world (and the world doesn't know it… yet)
Admit it. There have been a few occasions recently that you've said "Wow – was that a South African song?" after bopping along in your car. The sheer weight of great tjoons coming out of the local scene is staggering, from aKing, Parlotones, Zebra & Giraffe and Goldfish to established guys like Just Jinjer, Seether and Tree63… and yes, we WILL claim Dave Matthews as one of ours, despite that accent. Here's a little taste of what the world will soon grow to love (and buy):
httpvh://www.youtube.com/watch?v=p_RADmxHkKg
There are loads more like this. We're reaching a tipping point. With this amount of awwwsome music coming out, it WILL spill over to our northern hemisphere friends.
8. South African business is a gathering storm
Looking at the landscape with companies like Fundamo (biggest mobile money operator in the world), Bio-Oil (number 1 selling product in Boots UK) and Yola (over 2.5m users), we're gathering momentum.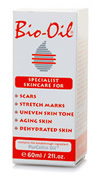 So, what are you doing to make an impact on the rest of the world?
The Shout Out:
Thanks again to Fred Roed at Ideate for sharing this post. Click here to find out more about Ideate.
Website: www.Ideate.co.za