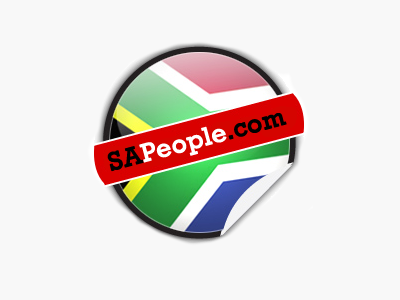 Fab news out of South Africa is that, according to a new survey, the vast majority of South Africans are feeling optimistic about SA and its future, even more so than last year when optimism had fallen to an all-time low of 49% in mid-2008.
The survey – conducted by TNS Research Surveys in June – reveals that 73% feel positive about South Africa and its future, 19% do not and 8% are unsure.
Optimism has increased considerably across all race groups, with the biggest jump since February being amongst Indians/Asians from 35% to 63%, and the smallest amongst Whites from 37% to 46% (making them the only group now where less than half feel optimistic).
TNS, SA's leading marketing and social insights company, has been conducting a series of surveys over the past five years to ascertain whether people feel positive about South Africa and, since February 2009, whether they are thinking of leaving. The surveys were conducted with a sample of 2 000 SA adults from the seven major metropolitan areas of SA.
Twelve percent said that they were thinking of leaving South Africa, which is slightly up on the 11% who said the same in February. There is a small rise in those saying that they will not be leaving – from 82% to 84%, with a drop in those giving a "don't know" response from 7% to 4%. It seems that the elections may have crystallised a little more the feelings of some people.
A breakdown of those who feel optimistic is:
* Blacks – 84% (up from 72% in February)
* Whites – 46% (up from 37%)
* Coloureds –61% (up from 47%)
* Indians/Asians – 63% (up from 35%)
Those who disagree that they feel positive about South Africa can be broken down as follows:
* Blacks – 9% (down from 15% in February)
* Whites – 40% (down from 48%)
* Coloureds – 29% (down from 39%)
* Indians/Asians – 30% (down from 42%)
Hence, the composition of the 19% who are negative is 32% black, 41% white, 19% coloured and 9% Indians/Asians.
There is a slightly higher level of optimism amongst males (75%) than females (71%) though there is a decline amongst those aged 60 and over (56% are positive compared with 77% of those aged 34 years or less) and amongst the more wealthy (though this is partly a function of the differences across race). The most positive in terms of wealth are those in the lower middle classes (LSM 4 to 6) where optimism reaches 82%. Amongst blacks, those whose home language is Sotho are the least positive (78% are positive).
There are considerable differences by area: Soweto and Johannesburg are the most positive and Cape Town and Pretoria are the most negative. There have been improvements in most areas except for the West Rand and the Vaal Triangle/South Rand.
Twelve percent of metro adults agreed that are thinking of leaving South Africa. The composition of these 12% are 63% black, 23% white, 8% coloured and 6% Indians/Asians. So, interestingly, whilst the incidence of thinking of leaving is highest amongst whites, the majority of potential emigrants are black. No gender differences are evident. However, and concerningly, younger people are more vulnerable (14% of those aged under 24 years say they are thinking of leaving compared with only 5% of those aged 50 years and over). A correlation with wealth is again evident but, even more concerning is that people currently at university showed a very high response of 23% in terms of thinking of leaving.
Of the people who feel positive about South Africa and its future, only 10% are thinking of leaving.
Of the people who are not feeling positive about South Africa, many of whom one would assume are thinking of leaving, only 18% are thinking of leaving. "This is somewhat counterintuitive; however, perhaps these South Africans are willing to stay and fight out whatever it is that is making them feel negative about South Africa," says TNS.
Differences by area are again very evident with Pretoria and East London showing the highest likelihood of moving and Soweto and Port Elizabeth showing the most stability.
Summary by TNS Research Surveys
According to TNS Research Surveys, although 19% of respondents did not feel positive about South Africa and its future, many more South Africans do feel positive and, even amongst those feeling negative, relatively few are thinking of leaving the country. The feelings of optimism have grown steadily and without interruption since December 2008 and have regained their all-time high levels. But the proportion of people thinking of leaving has not changed over the same time period.
"However, that 23% of those at university are thinking of leaving does not augur well for the worsening skills shortage and the future prospects of the country. It is clear that a notable proportion of university students are not certain about their prospects here. There are indications that this sentiment comes more strongly from Black students in Cape Town. Further, younger
people in general are also the most positive – and also the most likely to be looking elsewhere. It is just these young people we need to stay," says TNS.
WHAT'S YOUR OPINION? WE'D LOVE TO HEAR IT…scroll down to leave a reply.