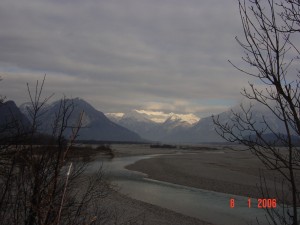 It's already February and I haven't done half the things I wanted to get started on in the new year, including blogging for sapeople on a weekly basis.
Firstly there has been the weather. I could go on about it, but suffice to say it has been one of the cruelest Winters since the Ice Age. About that Global Warming, when exactly is it going to start?
And there there's been my gran. She is 89, sharp as a whip, lives alone in a massive big house which is on the Giro d'Italia route, and was completely self sufficient till she fractured her spine closing the garage door just before Christmas. We only found out about this the week before my mum left on a four month trip back to South Africa, so I have now become my nana's primary care giver (my brother says I am collecting good Karma).
This is a short term position – she is thankfully already on the mend – but this, the icy weather and the heavy snow falls have prevented me from doing one of things I love doing, which is cycling. My grans' injury, partly due to chronic osteoporosis, has however made me think seriously about this exercising and prevention thing. Also about closing garage doors. I'm thinking get someone else to do it for you. Three hours of gym a week (which don't include too much cardio work) aren't really enough. I need to hit the road and burn if I don't want to end up the same way in the not too distant future.
The Lonely Planets' Best in Travel 2010 voted Friuli-Venezia Giulia No. 3 on its list of The World's Top 10 Greatest Cycling Routes. The Otago Peninsula in New Zealand took the No. 1 spot with Cape Breton Island in Canada at No 2.
As soon as the temps hit the teens I will hit the serpentine road that
cuts through corn fields, crosses a river and hugs the mountain side with a spectacular view of the Carniche Alps as a backdrop. The route that takes me to right to my nonna's house. If you are out pedalling in Friuli-Venezia Giulia this Srping and spot a sweaty red-head cussing loudly, that'll be me! Stop me for a chat, I will need the break.