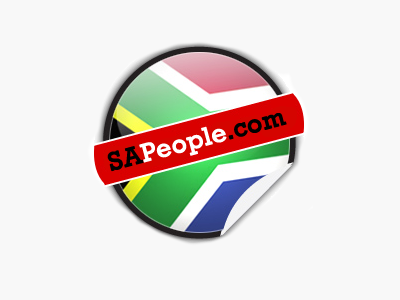 Oh dear. Yesterday President Zuma presented Britain's Queen Elizabeth II with a beautiful hand-painted 32-piece ceramic chess set. The gift – comprising of Zula and Xhosa warriors – would have been wonderful…except that Nelson Mandela had given the Duke of Edinburgh the same set back in 1996, a fact which Zuma realised afterwards when he came across the similar set in an exhibition of South African related items at Buckingham Palace. A surprised Zuma apparently said "oh, that's another set".
However, all was not lost. The South African president also gave the Queen an Ardmore ceramic ornamental dish…and there was no other copy of the dish, which features cheetah and palm decorations, in the exhibition.
In return he received a mounted bronze stag and a copy of "Hunting and Stalking Deer", a book written by Lionel Edwards and Harold Frank Wallace and published in the '30s. (Perhaps he should have asked for his chess set back.)
The Queen and Zuma didn't stop at exchanging gifts. They also bestowed honours upon each other. Zuma was made an honorary Knight Grand Cross of the Order of the Bath, whilst the Queen was given the Order of the Companions of OR Tambo gold class (one of SA's highest honours given to foreign heads of state).
At the state banquet held for President Zuma in Buckinham Palace's Ballroom, the Queen praised South Africa for transforming itself, saying "Twenty years ago last month Nelson Mandela was released from prison in South Africa heralding an extraordinary process of liberation and democratic renewal".
Zuma responded that "The task was daunting in its scale and ambition but was achieved through a deliberate and courageous effort of reconciliation and peaceful resolution of differences" and admitted that "we still have a lot of work to do to create the type of society where all South Africans live in prosperity, with access to basic quality services such as health, education, housing, decent jobs".
In the meantime, Zuma's spokesman has defended JZ's outburst about the British being "old fashioned imperialists", stating that "the comments he made were not aimed at the British public in general but at certain sections of the media which have lambasted him for what he considers to be his culture". These sections of the UK media have pointed out that everything they've said has already been printed ad nauseum in newspapers in his own country, South Africa.