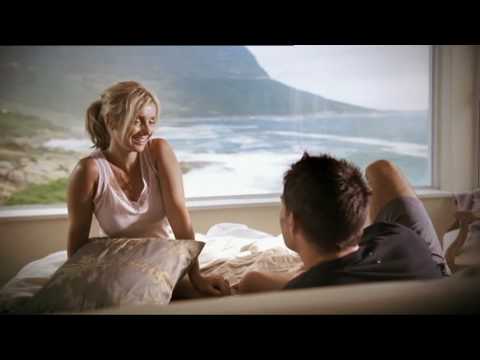 Eternal singer Louise Redknapp is getting a lot of flak in the UK for an ad she and her husband filmed in South Africa.
It could be her over-the-top breathless voice. Or the annoying way every sentence ends with 'it', and then finally with "Don't just book it, Thomas Cook it". Maybe it's the try-too-hard sultry looks in their eyes. Or that the South African scenes just look too good to be true for Brits. Perhaps their acting's too schmaltzy. Or maybe it's a mix of everything that makes the ad come off cheesy. Judge for yourself:
httpvh://www.youtube.com/watch?v=2Z23jLO1Yk0
And don't feel too bad for 35-year-old Louise and her former footballer husband Jamie. Apparently they earned £500,000 for the ad, plus she says "we got to spend four lovely days in Cape Town".
Here's a sports mag's spoof version of the same ad:
httpvh://www.youtube.com/watch?v=J5rB-7Yr8LI