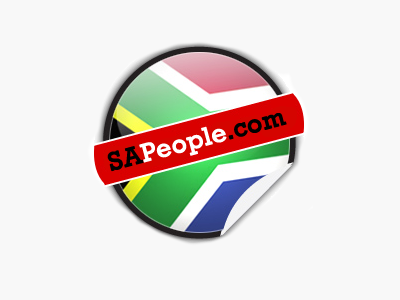 by Janine Erasmus
Organisation of the highly anticipated 2010 Fifa World Cup Kick-off Celebration concert is underway, and the first batch of artists has just been announced. A host of international artists as well as some of Africa's brightest stars are in the line-up, which promises to attract music lovers of all persuasions. The event takes place on the eve of the opening game between South Africa's Bafana Bafana and Mexico in Johannesburg on 11 June.
The organisers are touting it as "the greatest entertainment show to date in Africa".
From Mali, Amadou & Mariam as well as the Tuareg group Tinariwen and singer/guitarist Vieux Farka Touré will thrill the crowds. Beninese songbird Angélique Kidjo, no stranger to South Africa, is also set to grace the stage.
Local favourites Vusi Mahlasela and the Parlotones as well as relative newcomers BLK JKS will strut their stuff alongside their peers from abroad.
The international contingent is no less impressive. The likes of Alicia Keyes, Black Eyed Peas, John Legend, Shakira, and Colombian group Juanes have also been confirmed for the event.
Besides a feast of local and international music, concert-goers can expect to see guest appearances from past and present football greats, and other celebrities. Further announcements regarding performers are expected in due course.
Fifa secretary-general Jérôme Valcke expressed his delight at the stellar line-up. "We are thrilled to have a concert of such magnitude and performing talent raise the curtain on the first Fifa World Cup in Africa," he said. "It is testament to the universal and unifying power of football and music, and will start the competition off on the right note – of celebration."
The main beneficiary is 20 Centres for 2010, Fifa's official charity for 2010. This project aims to build social cohesion and instil new confidence in South African youngsters through the Beautiful Game.
Fifa and local partners are building 20 Football for Hope centres across South Africa, which are expected to transform communities by introducing the football vibe, and basic social and healthcare services.
Former Bafana Bafana captain and perennial crowd favourite Lucas Radebe expressed his pride not only in the football tournament, but also in the concert.
"We in South Africa are blessed to be hosting two first-time events – the first Fifa World Cup held on the African continent and the first Fifa World Cup Kick-off Celebration concert."
Radebe said he believed the two events would go a long way towards bringing about a deeper unity among the people of South Africa.
Top-notch venue
The venue is Orlando Stadium in Soweto and the concert is scheduled for 8pm, local time.
Between 2006 and 2008 the stadium was refurbished to the tune of R280-million (US$38-million), and has now been designated as a training venue for teams taking part in the World Cup.
The multi-functional venue also features extensive hospitality and conference facilities, a gymnasium, fan shop, administration block and top-notch security. With seating capacity increased to over 40 000 from 24 000, the stadium is now equipped to handle football and rugby matches and community gatherings as well as music events.
Purchase Tickets
For the concert, 30 000 tickets are on offer, ranging in price from R450 ($62) for outer circle standing room to R1 150 ($157) for lower level seating. Tickets are on sale from 17 March and may be purchased from anywhere in the world by going to www.computicket.com. Local music lovers can book their tickets telephonically on +27 83 915 8000.
A wider audience of hundreds of millions from all around the world is expected to tune in. At home, broadcast partners include radio stations Kaya FM, Talk Radio 702 and 94.7 Highveld Stereo.
Besides VAT, the ticket price includes Computicket's fee and the cost of park-and-ride facilities from nearby Nasrec showgrounds. Private cars will not be allowed anywhere near the stadium on the night, but fans can rest assured that the organisers are implementing a comprehensive security plan both at the stadium and at Nasrec.
Experienced crew
Fifa is organising the concert in collaboration with the events management team from Control Room, a vastly experienced company behind the successes of, among others, Live Earth 2007 and the Live 8 series of free benefit concerts.
Control Room's founder and CEO, the award-winning producer Kevin Wall, has overseen the staging of more than 100 shows since the company's inception in 2005. As the concert's executive producer he now brings his vast expertise to South Africa.
"We believe sports and music transcend cultural, language and geographic barriers," said Wall, "and through the official Fifa World Cup Kick-Off Celebration Concert, Control Room will present the sights and sounds of unity and celebration for an unforgettable, must-see experience."